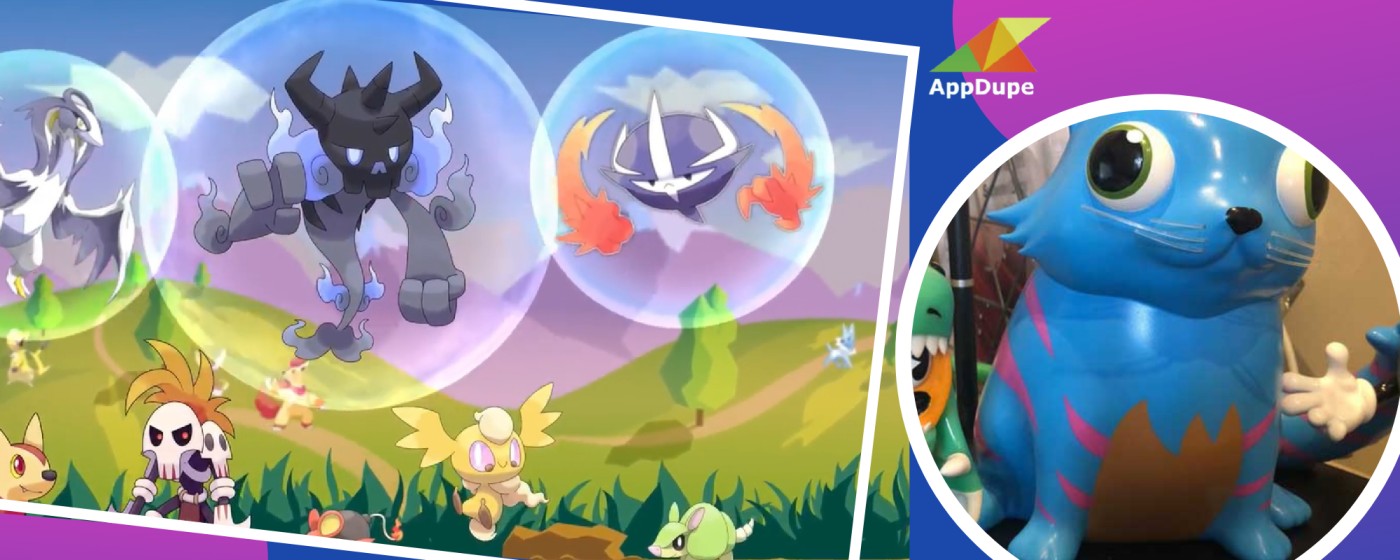 A new asset class has emerged in the market now with the introduction of Crypto collectibles. They are created on different blockchain networks like Binance Smart Chain (BSC), Cardano, EOS, Ethereum, Flow, Polkadot, and TRON. 
Crypto collectibles have some characteristics like indivisibility, non-interchangeability, and uniqueness. They are minted and sold either as a single Non-Fungible Token (NFT) or as a valuable collection of digital collectibles. Let us know more about Crypto Collectibles Marketplace here,
what is Crypto Collectibles Marketplace
Investors can earn high returns quickly by purchasing NFTs from well-organized online marketplaces. According to DappRadar.com, 21 different marketplaces are selling a variety of Crypto collectibles in the industry. 
All these platforms have witnessed a huge increase in registration from new traders, trading volume, and the execution of peer-to-peer transactions for completing the sales successfully. The top 5 NFT selling marketplaces are OpenSea, CryptoPunks, NBA Top Shot, Rarible, and Sorare. They have several thousands of active traders who buy and sell crypto collectibles. These online platforms process trades worth millions of dollars daily. 
The world of NFTs has seen a rapid rise in auctions, market capitalization, the number of bids, prices, processing of peer-to-peer transactions, and trading volume. NFT marketplaces are raising millions of dollars in funds to provide a better trading experience for investors across the world. Crypto collectibles have changed the revenue-sharing agreement between content creators and distribution platforms forever.
Key reasons behind the popularity of NFTs in the market now
Crypto collectibles are highly versatile –

and are making a huge impact across many industries like art, gaming, entertainment, fashion, music, software, and sports. This has led to the birth of different use-cases for NFTs. 

NFTs are poised to dominate the online shopping world –

soon after leading e-commerce platform eBay announced different ways to enter the NFT space.

By eliminating middlemen/intermediaries –

from the system, Crypto collectibles have given a fair share of revenue to artists, content creators, gamers, musicians, and photographers.

Music lovers can rejoice –

now as ROCKI, the world's biggest NFT platform dedicated to music has been launched on the Binance Smart Chain (BSC) blockchain network recently. Independent artists will be provided adequate income more than what streaming platforms pay them. More than 300 different music pieces have been minted on the online platform.

The first NFT from space will be launched –

by WISeKey, a cybersecurity company from the Falcon 9 rocket of SpaceX. The holders of the crypto collectibles can directly connect with the satellites through devices powered by the Internet of Things (IoT). 
Biggest supporters of the phenomenon of Crypto collectibles
Famous digital artists like Antoni Tudisco, Beeple, Boss Logic, Fewocious, Mad Dog Jones, Trevor Jones, and WhISsBe have influenced the growth of the NFT market to a great extent. Many of their collections fetch millions of dollars in sales regularly. 
Several celebrities have also jumped into the lucrative world of Crypto collectibles. Some of the latest NFTs have been launched by stars like Emily Ratajkowski, Johnny Depp, Kate Moss, Paris Hilton, and Tom Brady. 
The emergence of in-game assets being sold as NFTs by popular marketplaces like Axie Infinity, Immutable X, Multiplays, Mythical Games, and Zytara Fintech. This has led to more focus on the electronic gaming industry with players earning more rewards by taking part in contests and tournaments.
The global sports industry has also embraced Crypto collectibles with the likes of Golden State Warriors, Megan Rapinoe, Muhammad Ali, Pele, Rob Gronkowski, Sorare Fantasy Football NFT platform, and SportsIcon NFT marketplace launching their exclusive collections. 
How digital collectibles can be used by investors to mint more money?
The value of Crypto collectibles rises over a period and investors can earn higher returns quickly. They can also resell it for a huge sum in secondary markets where there will be a lot of interested buyers. 
NFTs are very scarce right now in the market. There is always a high demand from investors with a very competitive bidding process followed in the auctions on the online platforms that sell different digital collectibles. 
Individual pieces of NFTs can be easily sold on popular marketplaces like OpenSea and Rarible. Multiple crypto collectibles can also be sold in a single auction on an online platform with minimum gas fees and transaction charges.
The prices of Crypto collectibles also increase when they are launched by top brands and celebrities in the industry. They give the investors unrestricted access to licensed collections and exclusive ownership rights.
Crack the code now by developing a variety of Crypto collectibles

Connect on WhatsApp Call our NFT experts
What are the famous Crypto collectibles making waves in the market now?
THETA – It has a humongous market cap of $10.82 billion and an active trading volume of $511.54 million according to data provided by CoinMarketCap. There are a total of 1,000,000,000 THETA crypto tokens that can be bought by prospective investors. In March 2021, it was revealed that THETA NFT's price has increased by a whopping 17892% in just one year.
Chiliz (CHZ) – Chiliz has the second-largest market cap in the industry at $2.74 billion along with a trading volume of $849.82 million. It was launched exclusively for entertainment lovers and sports fans. The investors can make huge returns from the $CHZ virtual currency.
Enjin Coin (ENJ) – The ENJ NFT is priced at an affordable rate of $2.37 currently. Its market cap of ($1.98 billion) has been steadily increasing recently. The ENJIN online platform has more than 42000 registered traders and has sold 800,000 digital assets till now. It supports the development of well-known games and mobile apps.
Other digital collectibles that are popular now. They are, BakeryToken (BAKE), DigiByte (DGB), Origin Protocol (OGN), MyNeighborAlice (ALICE), and Wax (WAXP) are some of the highly demanded crypto collectibles in the market currently.
What are the highly-admired NFT projects in the industry?
Worldwide Asset eXchange (WAX) – It is a 100% decentralized marketplace exclusively selling NFTs in the form of entertainment and video games. The investors earn hefty returns from Ether (ETH) and WAXG governance tokens. Crypto collectibles can be easily minted on the WAX platform with fewer gas fees and energy consumption than the Ethereum blockchain network. The buyers of digital collectibles can be sold securely in the WAX cloud wallet. 
Codex Protocol – It acts as a decentralized title registry for artwork. The Codex Protocol ensures that buyers of NFTs purchase only authentic and verified digital assets. It assures a lot of trust for the interested investors as the crypto collectibles they buy are completely secure and highly immutable. The ownership history of the NFT can also be tracked on the transparent Codex Viewer.
Li Moon Rocket – It was launched on the BSC blockchain network offering investors the sale of 13337 unique art pieces. Li Moon Rockets are BEP-721 NFTs backed up on the InterPlanetary File System (IPFS). The investors benefit from 100% ownership of the crypto collectibles and active participation to rename the different artworks.
The other notable NFT projects – AtomicMarket, BakerySwap, CryptoPunks, Decentraland, NBA Top Shot, OpenSea, Rarible, Sorare and SuperRare are the noteworthy NFT marketplaces in the crypto industry now.
What are the future expectations from NFTs?
There will be more new Crypto collectibles launched in the market in the years to come. This will attract high participation from both institutional and retail investors. Many venture capitalists are also pumping more capital into the different business ideas of entrepreneurs aiming to set up more NFT selling platforms. 
The future of NFTs will depend on the acceptance across various industries, consistency in returns earned by investors, data protection, favorable cryptocurrency regulations passed by authorities, and the security measures taken on numerous online marketplaces. Entrepreneurs can start early by joining the promising bandwagon of Crypto collectibles marketplace development in partnership with AppDupe.
Upshot
We will see investors allocate a part of their funds exclusively to purchase high-value NFTs in the future. It offers more returns than other traditional financial assets like debt instruments, government bonds, mutual funds and stocks. 
Hence, We create NFTs in full compliance with ERC-721 and ERC-1155 standards of the Ethereum blockchain network. Our developers also provide white-label clone solutions of different NFT marketplaces at an affordable cost along with growth-oriented NFT marketing services.
Attain more market share with the curation of precious Crypto collectibles

Connect on WhatsApp
Call us Today!
Frequently Asked Questions (FAQ):
1 – What is the meaning of gas fees?
The buyers of crypto collectibles have to pay a specific gas fee for maintaining the strength of the blockchain network in executing peer-to-peer (P2P) transactions and a huge trading volume. The gas prices vary from one blockchain network to another and can increase if there is more congestion.
2 – What is the role of cryptocurrency wallets?
It acts as a safe storage facility for investors to securely keep their NFTs. There are different types of crypto wallets like software and hardware and they are cross-platform compatible. Only the holder can access his/her digital collectibles through a private key or a secret password. The popular cryptocurrency wallets are Coinbase wallet, Fortmatic, MetaMask, MyEtherWallet, Portis, Torus, Trust wallet, and WalletConnect. 
3 – How can investors get hold of Crypto collectibles ahead of others?
The buyers must place their bids in the live auctions conducted on the NFT marketplace. This will ensure that they purchase the digital collectibles before other investors in the industry. 

Marketing is my soul mate and writing is my side kick. Using my writing skills to share the knowledge of app development and upcoming technologies.
Have a Crypto Platform/NFT Marketplace Related Development Idea?
---
Get your free consultation now