Team Of Crypto Developers, Marketers & Designers
White-label Crypto Exchange Solutions
Years Of Seasoning In The Blockchain Vertical
Successfully Delivered Projects
Crypto Exchange Platforms Developed
Why Do You Need To Launch A Bitpay Like Crypto Payment Gateway?
Cryptocurrency-based payments are gaining prominence all over the world. This is because cryptos offer users with a variety of advantages, namely decentralization, transparency, low-fees, and anonymity.
In order to process transactions using decentralized currency, a crypto payment gateway like Bitpay is required. Through these platforms, users will be able to easily complete transactions using Bitcoin, Ethereum, Ripple, Litecoin, and other cryptocurrencies.
We offer top-notch Bitpay exchange platform clones that are 100% whitelabel and customizable. Our solutions also offer cross-platform support and can be accessed from Android, iOS, and web!
Crypto Payment Gateway Development Is The Need Of The Hour
---
There are many reasons why users prefer to opt for cryptocurrency-based transactions.
Decentralized
---
Cryptocurrencies like Bitcoin, Ethereum, Ripple, and others do not fall under the control of governments or central banks, thereby remaining immune to the effects of inflation and policy changes.
Transparent
---
Records are maintained on blockchains in an immutable, chronological, and encrypted format. Hence, manipulating transaction records and creating fraud is next to impossible.
Low Costs
---
Cryptocurrencies enable users to connect and settle payments directly. This way, it eliminates the role of middlemen and allows users to save big on costs.
Anonymity
---
When transacting using cryptocurrencies, users are not required to share their private details, thereby allowing them to protect their identity and settle payments in complete anonymity.
Cross-border Transfer
---
Initiating international transactions with cryptocurrency is very easy and hassle-free. Moreover, no additional costs are incurred due to currency exchange and other irrelevant factors.
A Bitpay like crypto payment gateway is required to facilitate transactions in cryptocurrency. These are exclusive platforms that allow users to settle payments in Bitcoin, Ripple, Ethereum, and other cryptos easily. Moreover, it removes the hassles of price volatility by displaying the predefined exchange rate to the user beforehand and distancing the user from associated risks. We are a top crypto payment gateway development company offering affordable and whitelabel solutions. Our platforms are built with the best technology and are highly secure.
Our Clients
---
EOS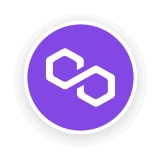 Polygon
XT.com
Wazirx
Microbuddies
The Franklin Mint
Exemplar Crypto Payment Gateway Development Services
---
Our excellent team of developers use their experience and creativity to offer a holistic range of services.
Payment Gateway Development
Build a payment gateway that supports a variety of cryptocurrencies and allows users to checkout without any hassles.
Cryptocurrency Wallet Development
Create a multi-currency wallet where users can store Bitcoins, Ethereum, Ripple, and other cryptos with ease.
Mobile Application
Offer your services on any device and operating system. We help you build apps for Android, iOS, and web.
POS Extension
An end-to-end enterprise solution that allows your business to completely immerse into the cryptosphere.
API Integration
Expand the reach of your platform through the integration of strategic APIs that improve productivity and efficiency.
NFC/AR Functionality
Enhance the user's experience with a variety of new-age functions like Near-Field Communication (NFC) and Augmented Reality (AR).
Feature-rich & Scalable Bitpay Clone Platform Solutions
---
Our platforms include the latest features that empower your business.
Quick Transactions
Our platforms support thousands of transactions every second
Instant Conversion
Crypto-to-Fiat conversions and vice-versa are made in an instant
Multi-currency Support
All types of cryptocurrencies and altcoins are supported
Blockchain Integration
Record transactions securely using decentralized ledger technology
Top-notch Security
Protect user's data and funds against external threats
Wallet Integration
Users can consolidate all of their funds on a single wallet
Multi-lingual Support
Change the platform's language and extend services to new market regions
Admin Dashboard
Admin can control all operations on the platform without breaking a sweat
Data Analytics
Collate data to understand user trends and market behavior better
Optimized Bitpay Clone That Supports All Cryptocurrencies
---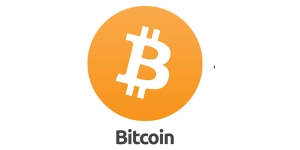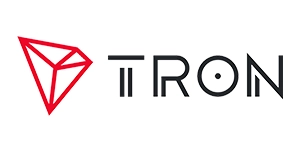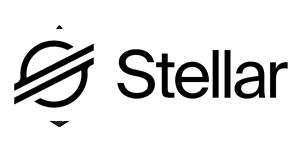 Unlock A New Level For Your Business With
A Crypto Payment Gateway like Bitpay
Combining a crypto payment gateway with your business is very beneficial and will help you explore new opportunities.
Universal Accessibility

Payments can be made from any location, device, and operating system

Low Fees

Users will enjoy low transaction fees and save big on costs

Next-gen Solution

Cryptocurrency is pegged as the currency of the future
Instant Settlement

Payments are settled instantly, and records are stored on the blockchain

Intuitive POS

The POS platform can be upgraded with new features and integrations

Attractive Alternative

Customer can settle payments discreetly without revealing their identity
Bitpay Clone Apps Built With Mastery & Insight
---
When building your cryptocurrency payment gateway, our team follows a systematic development process to guarantee excellent results.
Gather Requirements

Our team will take note of all your requirements and recommend suggestions that closely align with your business.

Develop Platform

The developers will build a platform with the best technologies and include all the integrations as well as customizations you requested.

Install & Launch

Next, we will install the completed and bug-free software on your servers, and you can launch your business!

Update & Upgrade

As your business grows, you can approach our team to update and upgrade the platform to take on new challenges and needs.
Develop Your Bitpay Clone Script With A Trusted And Proven Company
We excel at building apps and have built innovative solutions in the past for entrepreneurs around the world. Here are a few reasons why you should consider working with us.
100% Whitelabel and Customizable platforms
Best Technologies Used
Experienced Development Team
Build & Launch Platform Within A Week
Upto 3-months of Support
Package
---
| | Basic | Advanced |
| --- | --- | --- |
| White-Label Solution | | |
| Whitepaper Creation | | |
| Setup In Private Cloud | | |
| GDPR Compliant | | |
| Bitcoin Trading | | |
| Ripple Trading | | |
| Litecoin Trading | | |
| Ethereum Trading | | |
| API Integration | | |
| KYC/AML | | |
| Multi-Cryptocurrency Support | | |
| Multilingual | | |
| Multi-Sig Wallet | | |
| Referral Program | | |
| DDoS Protection | | |
| X-XSS-Protection | | |
| HTTP Public Key Pinning CSP Protection | | |
| | Get it now | Get it now |