Ready-to-Use LocalBitcoins Clones that are
Feature-Rich and Scalable
---
Create your own Peer to Peer Exchange with our Ready-made LocalBitcoins Clone. Your users can buy and sell any cryptocurrency and pay the respective party with fiat or any other cryptocurrency. Customers can buy and sell LocalBitcoins and other cryptocurrencies with ease. We shall set up a trading platform like LocalBitcoins to buy and sell cryptocurrency through P2P trades that is secured on a blockchain. The pricing of our Localbitcoins P2P exchange clone script will fluctuate with the exchange rates. The cryptocurrency that has been traded is calculated at the "close" of the trade rather than the "opening" of the trade. The users can trade in fiat to crypto or cryptocurrency to Cryptocurrency.
Team Of Crypto Developers, Marketers & Designers
White-label Crypto Exchange Solutions
Years Of Seasoning In The Blockchain Vertical
Successfully Delivered Projects
Crypto Exchange Platforms Developed
What Is LocalBitcoins Script?
Cryptocurrencies like Bitcoin and Ethereum are finding increasing utility value with each passing day. Factors such as anonymity, security, and non-traceability make these decentralized currencies popular among users.
Now you can enable instant p2p crypto trading using our LocalBitcoins clone. Platforms like LocalBitcoins allow peer-to-peer transactions where users can buy and sell cryptocurrencies discreetly and directly.
Using our LocalBitcoins exchange clone script, users can list buy and sell orders for the desired cryptocurrency. They can then connect with the counter-party directly and complete the trade.
We offer robust and upgradable cryptocurrency exchange like LocalBitcoins that can be launched at short notice!
Our Clients
---
EOS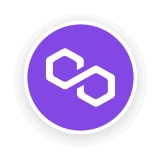 Polygon
XT.com
Wazirx
Microbuddies
The Franklin Mint
LocalBitcoins Clone Workflow
---
In order to engage in peer-to-peer trading, users will have to register and complete their account KYC.
Once complete, the user can visit the marketplace to browse among the many buy and sell ads listed by other users. The user can also opt to list their own advertisement, thus inviting other users to trade.
If the user finds any advertisement that they like, then they can select it and settle the transaction within the time limit, using a variety of payment options.
To protect buyers and sellers, our White-label Localbitcoins clone comes with an in-built escrow function. Here, the crypto assets and fiat funds will be deposited with the admin, who will monitor and authenticate the transaction.

Buyers and sellers can also interact with one another using the chat functionality. This way, the two can bargain and settle on a new price if needed.
Users need to settle transactions within the specified time limit, or they become liable for a penalty.
In-built Escrow
To ensure the smooth transfer of crypto assets and fiat funds between buyers and sellers, we have programmed an Escrow option into our P2P exchange like LocalBitcoins. This enables buyers and sellers to deposit their funds with the admin, thus protecting themselves from fraud until the transaction is complete.
Dispute Settlement
In case of a failed transaction or any other dispute, users can raise a ticket which the admin will settle after scrutinizing the dispute in-depth.
Cutting-Edge Features For A Vibrant Exchange
---
We offer LocalBitcoins exchange clone scripts that are built with features that are trending and new to give you a competitive edge.
ESCROW WALLET
---
Our Escrow Wallet is activated once the trade begins i.e. Bitcoin or any other cryptocurrency is transferred to an escrow wallet. Once the sellers have agree to receive the cryptocurrency, the escrow releases the cryptocurrency to the buyer's wallet. This is for buyer protection.
TWO FACTOR AUTHENTICATION
---
We will provide a two-factor authentication for buyers & sellers in the market. The Two Factor authentication is a state-of-the-art technology for trading a cryptocurrency and thereby making it more secure. The wallet in highly secure for storing your coins.
WALLET DEVELOPMENT
---
Developing your cryptocurrency wallet for storing your Bitcoins & other cryptocurrencies in a safe and secure way. The buyer must give the wallet address to the seller for receiving your cryptocurrency. We will develop Multicurrency, Multisignature Custodial Wallet.
ADVERTISEMENT ON PLATFORM
---
Buyers can create an advertisement to buy or sell Bitcoins Online or Offline. This will allow buyers and sellers to promote the need or availability of Bitcoin or cryptocurrency. Ease of access to your users for finding the Bitcoin or any other cryptocurrency.
MULTICURRENCY SUPPORT
---
We can create a cryptocurrency exchange like LocalBitcoins. You can trade only Bitcoin or one local cryptocurrency in your LocalBitcoins Clone. We can customize and provide you a Remitano Clone where you can buy and sell multiple cryptocurrencies.
AML/KYC
---
The white-label LocalBitcoins Clone or Remitano Clone will be compliant to Anti Money Laundering and Know Your Customer regulations for the user's identification. These regulations apply to many countries across the world. Users can signup and post their trade at free of cost and set limits.
Escrow Support
---
Allow users to deposit funds and assets in an escrow account, thereby protecting buyers and sellers against fraud and offering them a safe marketplace experience.
Top-notch Security
---
Our developers use leading and proven security protocols to protect users and their funds against external threats such as hacking.
Social Media Login
---
Nobody likes spending a lot of time filling registration forms. Allow your users to use their social media accounts to register and login instantly.
2FA Function
---
Allow users to increase the security of their accounts by enabling two-factor authentication. Here, users will have to use an OTP besides their passwords.
Email and Push Notifications
---
This feature will allow users to track the latest developments and order alerts with relative ease. Users can tap the push notification alert for the latest alerts.
Live Price Ticker
---
Cryptocurrency prices are ever-changing. Include a live price ticker to let buyers and sellers know that they are getting the best prices for their crypto assets.
Payments Gateway
---
We include a wide range of payment options in our LocalBitcoin scripts. This way, users can settle trades using credit/debit cards, net banking, crypto, and more!
Search and Filter Option
---
Help users save time and effort with a robust search and filter option. This way, they can quickly find orders that match their budget and requirements.
Ratings and Review System
---
Improve accountability on the platform by including a ratings and review function. This way, users will be able to rate their experience and discourage fraudsters.
Create an Exchange Like LocalBitcoins
that Serves Everyone
---
In the cryptocurrency sphere, trust and security play a very big role. You can launch a stellar peer-to-peer exchange platform using our LocalBitcoins clone script.
Ensure Accountability
Our solutions have the best integrations to allow easy KYC of users when registering. Moreover, with the presence of a ratings and review function, users can verify each other's credentials and transfer funds safely.
Protect Against Fraud
The escrow feature that comes with our LocalBitcoins script helps safeguard the interests of our users. Buyers and sellers can deposit their funds in the escrow account until the transaction is complete, thus preventing fraud.
Simplify Operations
Users want a platform that is hassle-free and easy to use. Our clone script is built with features that are engaging, easy to understand, and, most importantly, enhance productivity.
Facilitate Unrestricted Trade
Our buy and sell LocalBitcoins development services are built with the aim of expanding the ambit of peer-to-peer trading. This way, users can place orders and settle transactions in an instant.
Use Our LocalBitcoins Development Services To Stay Miles Ahead Of The Competition
Cryptocurrencies are quickly establishing themselves as the currency of the future. With instances of hyperinflation increasing and trust in fiat currency declining, many are turning towards cryptocurrency as they are decentralized and offer better security.
AppDupe offers scalable LocalBitcoins exchange clone scripts that offer seamless Peer-to-Peer trading. Our solutions are built with the best technology and fitted with trending features.
Our platforms are user-friendly and easy to navigate. Users can list their buy and sell orders in an instant. Additionally, an in-built escrow function allows users to exchange funds and crypto assets without any worries.
Supported Cryptocurrency
---
We can create an all in one Local Cryptocurrency Platform or individual platforms like :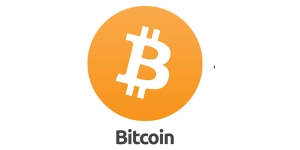 Package
---
| | Basic | Advanced |
| --- | --- | --- |
| White-Label Solution | | |
| Whitepaper Creation | | |
| Setup In Private Cloud | | |
| GDPR Compliant | | |
| Bitcoin Trading | | |
| Ripple Trading | | |
| Litecoin Trading | | |
| Ethereum Trading | | |
| API Integration | | |
| KYC/AML | | |
| Multi-Cryptocurrency Support | | |
| Multilingual | | |
| Multi-Sig Wallet | | |
| Referral Program | | |
| DDoS Protection | | |
| X-XSS-Protection | | |
| HTTP Public Key Pinning CSP Protection | | |
| | Get it now | Get it now |