Meet Cabana by Tumblr. The most interesting app in the market right now. Be the first to get the clone!
Author
Uncategorized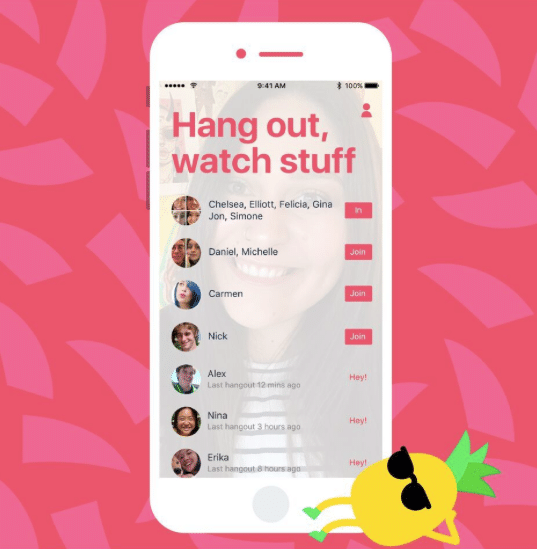 In the Recent days, Tumblr had launched a new app called Cabana. Now, Cabana allows friends to video chat and watch videos together. Just when we thought we have everything, Cabana sweeps us off our feet. The app targets Tumblr's users first and then the rest of the crowd. It's introduced under the Tumblr brand until
Cabana came about more through happenstance than strategic direction.
The Tumblr CEO and Direct of PRoduct management at Polyvore Labs, David Karp and Jason Lee, ran into each other at a Yahoo leadership this year. Where Lee was demonstrating the product. He say's that he finds his app and Tumblr very similar to each other since the same sort of thing is happening on both apps.

The difference is that in Tumblr, strangers share their interests with other strangers and with Cabana that's not the case. It's friends sharing videos and watching them together in real time. The app has created quite a bit of action in its space, many other's are looking at this field over the food delivery or taxi booking services. The co-viewing experience is also more broadly part of the appeal of the newer live-streaming video services, like those from Twitter's Periscope and Facebook Live. So the question is not really whether co-watching is going to be a thing it's a thing but, rather it's who will win this thing if this is a thing that is to be won.
In Cabana 6 friends can "hang" together and watch a video, it's called being in a "Room" on the app. They can share videos from youtube and watch it together. One user can participate in only one room at a time but can leave the room or join the room whenever. Adding friends is an easy task, just like other apps one can add friends through Facebook or their address book or their username. Once you're in a room, you'll find the tools to lock the room, flip your camera around, mute your mic, add friends, as well as search for videos and share them with the group. Friends can even swap out the currently playing video for another at any time. The app is definitely an interesting concept and a fun entertainer especially for people with friends all over the world or just 5 kilometers away but it's still too far to put on pants and get there. There are other apps like Cabana, but Cabana seems to have everything sorted.
Cabana's going to make shit loads of money, it already has, When are you? Get the Cabana clone and launch one in your own country. Be the first to have a unique app concept in your city. Click on the link below and get in touch with us : https://www.appdupe.com/tinder-clone-uber-clone-products/

Marketing is my soul mate and writing is my side kick. Using my writing skills to share the knowledge of app development and upcoming technologies.
Have a Crypto Platform/NFT Marketplace Related Development Idea?
---
Get your free consultation now