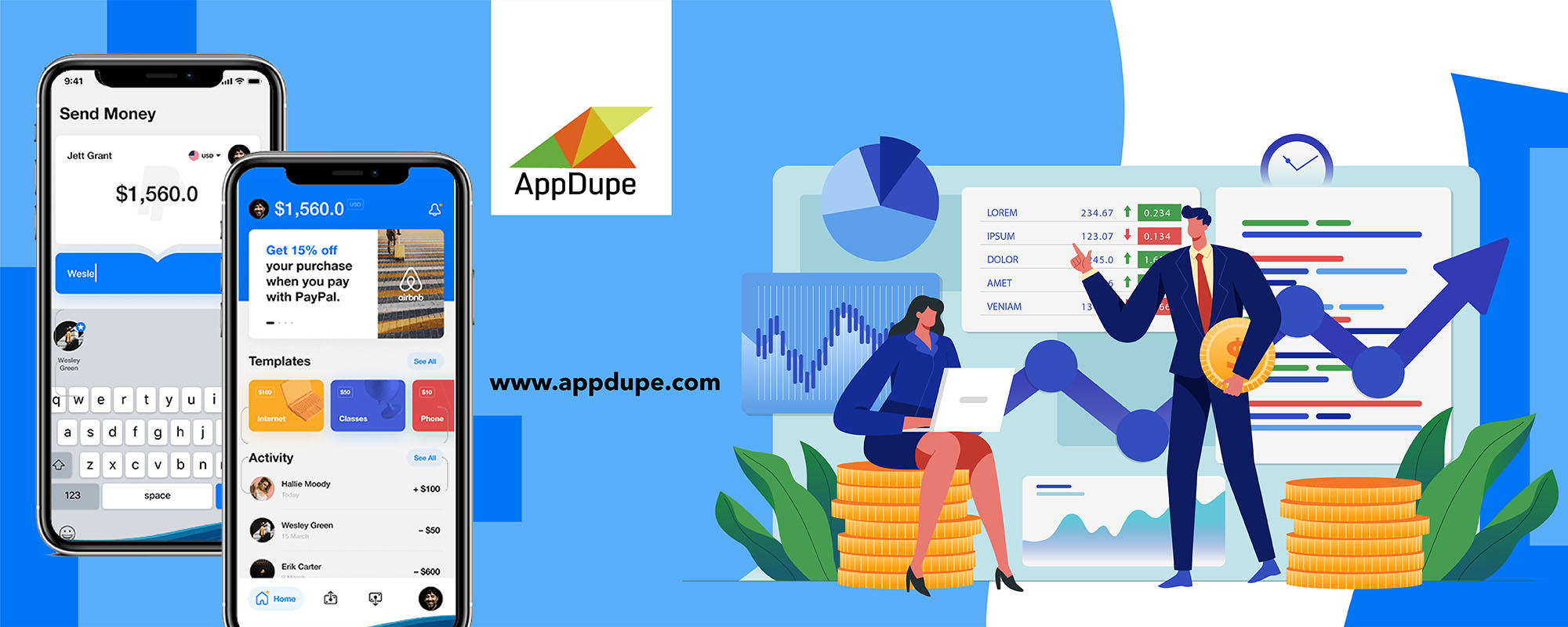 As individuals, we are of utmost concern about our future. Investing money at the right end is very important, but where we support it is what matters. In the growing trend of technology, mobile applications have become part and parcel of our life. 
These mobile applications are everywhere. Whether you want to order your food or book your ride, or you want to make your payment, these applications make all these processes simple. Now, you can initiate your investments and savings through mobile apps. 
Twine is a savings and investment app that aims at encouraging couples to invest their money together. This app is a life savior for people as it provides them with the best investment options and helps them save every penny of money. 
How are investment apps growing in years?
In recent years, investments and savings have become long forgotten terms among people. The reason is that as professionals, we are tied up with several commitments and do not find ways to approach financial institutions to invest our money. 
But thanks to technology! Investments and savings options have reached our hands through mobile applications. Globally, people find it easy to invest their money through these apps as they are automated. The Statista report states that around 35 percent, of the investment app users, are between the ages of 25 and 34 years in the USA. 
Twine app – perfectly tailored for couples
When it comes to managing finances, we hardly think about saving money or making suitable investments. But the same excuse cannot be given when we are in a family. Especially people in relationships are highly concerned about their future. As couples, people plan for their future; it can also be their vacation or their kid's education and many more. 
This was when Twine was launched in 2014 as a savings and investment app. The app is exclusively for couples to invest their money together. The app allows the teams to maintain a joint savings account, and they can fix the amount, and accordingly, the app will automatically deduct the money from their linked bank account.
Twine is entirely digitized, and the couples need not have to shuttle between the banks and offices. In simple words, Twine is the best option for couples who want to start their small-time savings as it is entirely free for them to operate the savings account. 
GOT AN IDEA FOR TWINE CLONE APP DEVELOPMENT
The business model of the Twine app 
Since its launch in 2014, Twine has made a satisfying performance among other investment apps. In addition, Twine provides two options for users to either save their money or invest them for future growth. 
To get started with the app, the users should select the option. Then, the users should link their bank account to the app, and they will earn a variable of 1.05 % APY. Next, Twine allows the users to select their savings type and goals. After that, the app will provide several options for the users and choose any from them.
With Twine, the users can select the amount scheme for depositing the amount of money to the savings account. And the users are also enabled to change their deposit amount in between. Apart from the savings options, the app provides opportunities for users to invest their money in mutual funds and ETFs.
The revenue model of the Twine app 
The primary goals and objectives of any business are to gain revenue. Twine has its revenue model and is not entirely accessible for users to access. The users have to pay for the services they get from the app. 
Fee for a savings account –  Twine saviors does not set any fixed cost for the saving account users. Instead, the savings accounts are generally handled by a third party called Apex, which charges the price or fee for fund transfers.
Fee for investment accounts – Twine is very common among people as it is known for its investment options. The app will charge a fee of about 0.60 percent annually for the investment options.
Notable features of our Twine clone app 
The Twine clone app is an alternative to the standard Twine app developed with the same distinctive features. At app dude, we offer a ready-to-launch Twine clone app well-crafted with cutting-edge technology. Some of the extensive features of the Twine clone app are,
Easy registration 
Upon downloading the app, the users should register themselves with the app. Essential details like phone number, username, email address, and password have to be set up when starting with the app.
Linking the bank account 
The Twine clone allows the users to link their bank account to the app, and every time the app will automatically deduct the money from their account. 
Me and We goals
The primary goal of the Twine clone is to encourage couples to engage in savings activity. Teams can set their plans together and save money. The app allows them to maintain separate accounts with their partners, and they can also create their charges depending on their preferences.
Goal dashboards 
The app displays a goal dashboard by giving a clear-cut view of the user's goals and their progress towards achieving them. In addition, the dashboard will show the history of all the activities in the app. This will help them to know their track of progress.
Notifications 
The Twine clone app will send notifications regarding important updates and information through SMS and emails. For example, the users will get messages regarding their goals and the amount deducted from their accounts. 
How much does it cost to develop an app like Twine? 
When it comes to the cost of app development, numerous factors play a significant role in deciding the cost factor. The price depends on various factors like the choice of features and functionalities, marketing specialties, hourly rates paid to the developers, front-end and back-end operations, and level of customization opted. 
Apart from this, other technical factors like fixing bugs, API integration, and additional software assistance. 
Wrapping up,
In the present scenario, allocating time amidst a busy schedule is a hectic task, and with investment apps like Twine, people can automate their investments and savings in no time. Therefore, this is the right time for entrepreneurs to use this opportunity to set their foot in the investment apps.
With Appdupe's Twine clone app, you can surely flourish in the market. So approach us soon and schedule a meeting with our expert team.
Share your ideas with us, we can shape them to best suit your business

Marketing is my soul mate and writing is my side kick. Using my writing skills to share the knowledge of app development and upcoming technologies.
Have a Crypto Platform/NFT Marketplace Related Development Idea?
---
Get your free consultation now