Everything to know about the Bitso clone in the digital trading boom
Author
Bitso Clone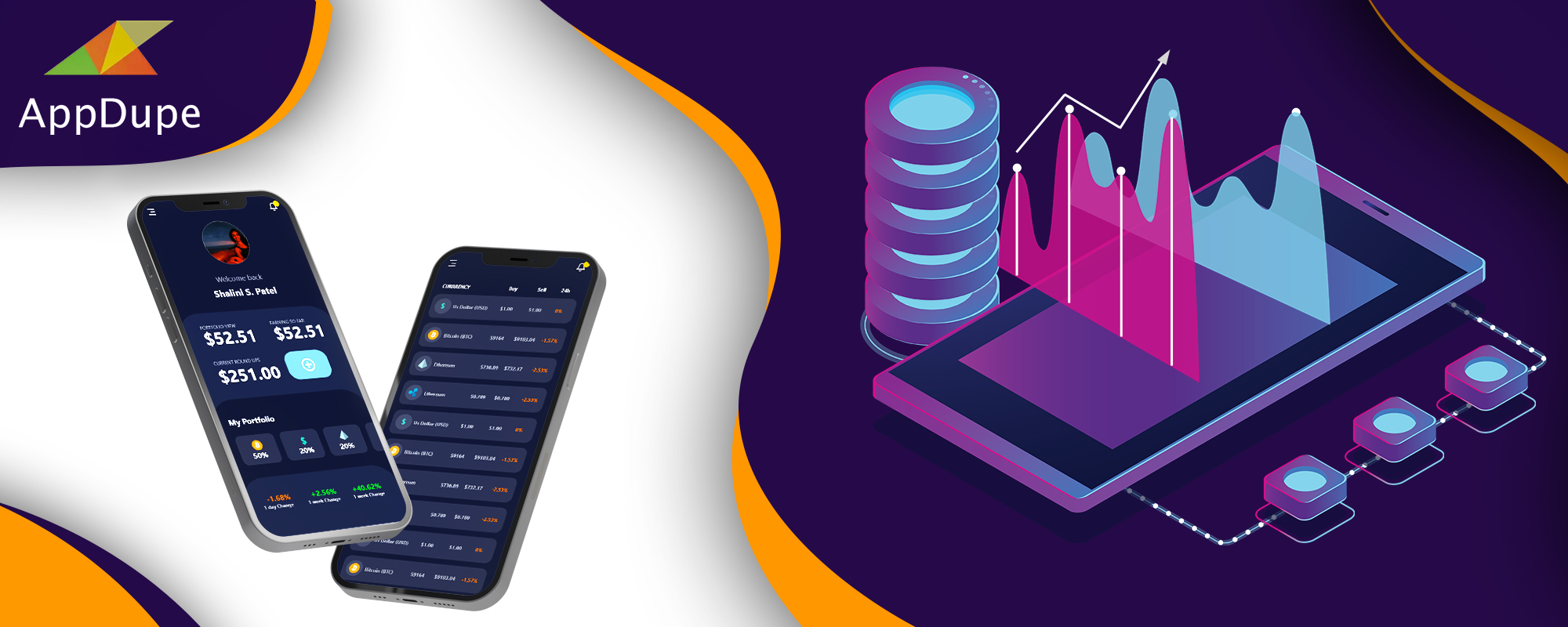 Bitso is a well-known Mexican cryptocurrency exchange that emerged in the market in 2014. It has a user base of more than 1.4 million. It supports nine leading cryptocurrencies and stablecoins on its platform.
The main products offered by Bitso are Bitso Alpha that provides comprehensive access to the global crypto market and Bitso transfer for quick payments between users without paying any fees. 8 markets are available for trading in Bitcoin and 9 markets are present for trading in Mexican Peso. 
It supports the execution of limit orders in spot trading for retail as well as institutional investors with the provision of sufficient liquidity at the best market prices. Stop-loss orders and margin trading facilities will also be launched soon on the Bitso platform. 
What is a Bitso clone?
Bitso clone is a 100% white-label crypto trading platform that contains all the necessary components for efficient asset management. It is feature-rich, customized, scalable, and affordable.
Bitso has surpassed a lot of milestones in its short history in the market. Some mind-boggling statistics include 19,307,913 trading transactions, 66,37,026 payments in fiat currencies, and 41,03,322 transactions in cryptocurrencies. It is expanding massively by introducing new products after it raised $62 million in funds in December 2020. It has 230 employees currently in 25 countries. Bitso aims to consolidate its position in the Latin American market with huge financial support from Coinbase.
Examining why is Bitso so famous these days?
Bitso recently acquired Qudex, a crypto derivatives trading platform located in Gibraltar. It will utilize its trading engine for quick order settlement.

The cryptocurrency exchange plans to expand aggressively in countries like Brazil and Argentina. Traders in Argentina can buy Ethereum in exchange for their fiat currency, Peso.

It has a market share of more than 95% in Mexico and 77% in Argentina. 

Bitso has a 24-hour trading volume of more than $20.88 million. 

The demand for DAI stablecoin on Bitso increased by a whopping 7058% between February and August 2020. 

Trading volume in Bitso's platform grew by 342% between September 2019 and May 2020. 

Has raised more than $66.4 million from 12 investors so far.

Wants to develop a strong Bitcoin economy in Mexico as Mexicans living in the USA send $22 billion in remittances to the country every year. 

It is the only cryptocurrency exchange in Latin America following all the regulations of the Gibraltar Financial Services Commission (GFSC). 
The attractive features of the Bitso clone script
The availability of easy-to-understand graphs and charts –

displaying the changes in prices and trends in the market movement for the investors to make better decisions while buying or selling cryptos.
A highly user-friendly interface –

Both professional traders and amateurs can utilize Bitso's trading platform comfortably and orders can be executed successfully in just a few seconds. Novice investors can access interactive videos to know more about the benefits of cryptocurrencies. 
Accepts multiple payment methods –

Transactions can be settled by the traders in a lightning-fast manner through debit cards, credit cards, online bank transfers, PayPal, and QR code scanning of wallet addresses. SPEI can be used to transfer a large volume of money for free. 
Easy deposits and withdrawals –

Deposits can be done through international wire transfers and via the Ripple payment gateway.  Withdrawals can be done in both Bitcoin and Ethereum by the users of Bitso. 
Third-party API integration –

With huge support for historical data of cryptocurrencies, Bitso Alpha allows crypto users to create automated trading strategies to manage their assets effectively.  Integration is also provided with a Bitgo wallet that acts as a safe custodian of the traders' assets. 
Minimum deposit limit –

Trading of digital assets can be done by crypto investors by depositing only 100 MXN (Mexican Peso) on the platform. Cash deposits are also accepted from OXXO convenience stores.
Presence of multiple security measures –

Safety of the funds and data of users is given high priority in the Bitso crypto trading platform. The measures taken include firewall implementation, two-factor authentication, transport layer security (TLS), SMS verification, anti-phishing software, penetration testing, cold storage facilities, a facial recognition system, multi-signature wallets, and the storage of proof of fund records in blockchain explorers. 
The fees charged for trading –

The trading fees reduce if there is a rise in the trading volume within a 30-day range based on terms and conditions in the inbuilt Maker-Taker scheme. The minimum and maximum trading charges are between 0.1% and 1% respectively. 
Mobile trading facilities –

Exchange of digital assets can be done 24x7x365 on well-functioning Android and iOS mobile apps.
Support for the leading fiat currencies –

To support more traders to enter the cryptocurrency world, Bitso supports Argentine Peso and Mexican Peso.
Access to a Bug Bounty program –

It was launched in December 2020 where blockchain developers, coders, and programmers can find vulnerabilities in the platform of Bitso and earn rewards. The minimum payout is $100. The maximum reward is offered at $10,000 in case there is a discovery of remote code execution. 187 reports have been received in the past three months and a total of $41,120 has been paid to 59 ethical hackers.

An integrated referral program –

Existing users of Bitso can earn rich rewards by referring new users to the trading platform.  They must have passed level-2 verification. 
Develop a cutting-edge Bitso Crypto Exchange soon

Connect on WhatsApp Contact us
The development model of the Bitso Crypto Exchange
Apart from cryptocurrency trading, Bitso can also be used by Mexican merchants to receive quick payments.

Benefits the unbanked sections of the population as transactions can be executed instantly at a low cost.

Safeguards the crypto traders from market fluctuations, economic downturn, and government policies.

Supports 4 leading cryptos, Bitcoin, Bitcoin Cash, Ethereum, and Ripple as part of the Bitso wallet. 

The wallet of Bitso can also be utilized by users to check the history of their deposits and withdrawals.

Has 3 levels of KYC/AML verification ensuring the highest standards of authentication and user safety. 

The experienced customer support team sorts out all issues for the traders within 24 or 48 hours. 
Compelling reasons to choose the Bitso Clone for starting a Crypto Exchange
Efficient portfolio management is guaranteed for the investors as all their crypto holdings are organized in a single place on the trading platform.

Real-time display of the value of cryptocurrencies to the users ensuring a high level of transparency. 

24×7 customer support in many languages is rendered by a dedicated help center. 
Evaluating the working model of Bitso Clone Script
Users have to register themselves on the platform by submitting their name, phone number, and email address. Different documents like passport, proof of residency, and occupational details may be required. 

Press the deposit option to transfer funds either in the leading fiat or digital currencies.

Funds can also be transferred from Coppel department stores all over Mexico. 

Start trading digital assets after viewing all the available trading pairs on the platform.

The powerful machining engine will match the requests of crypto buyers with sellers immediately.

The buyer and seller can negotiate the conditions of the trading deal and proceed to execute it.

The buyer will get the crypto assets directly to his digital wallet after he/she pays the required amount to the seller.

Sellers have the option to see the "Quick Sale" dashboard to get the best market prices. 

The transaction is executed and the crypto trade gets concluded successfully on the platform. 
Determining the exact cost of the Bitso clone crypto exchange
There is no fixed rate imposed and it depends on the level of customization, the complexity of features, the hourly rate charged by the blockchain developers, and the period of development.

Extra expenses have to be spent on maintenance, technical support, and software upgrades.
Closing thoughts 
With Bitcoin steadily remaining above the $50,000 mark, the Latin American market is all set for a significant boom in the usage of cryptocurrencies. Hence, make use of this valuable business opportunity and get the tailor-made Bitso clone script to achieve magnificent results soon.
Start using the state-of-the-art Bitso Clone now

Connect on WhatsApp
Get in touch with our Experts

Marketing is my soul mate and writing is my side kick. Using my writing skills to share the knowledge of app development and upcoming technologies.
Have a Crypto Platform/NFT Marketplace Related Development Idea?
---
Get your free consultation now