There is no doubt that Clubhouse was the most popular app of the year in 2020. The audio chat app was available on an invitation basis only on iOS. However, recently, Clubhouse made a big move in the market by launching the Beta version of its Android app in the USA. There are more Android users than iOS users and this smart decision will help the audio conversational app to gain more market share and traffic.
What are the big plans of Clubhouse with its new Android app?
It plans to attract more users – from its rivals like Discord, Facebook, Telegram, and Twitter to continue its strong growth in 2021.
The Android app of Clubhouse – developed by Alpha Exploration Co. has already received more than 50,000 downloads from Google Play Store just one day after its official launch.
The Android app will be initially available – only in the US and will further be launched in the United Kingdom and other English speaking countries.
Since only the Beta version of the Android app is available now, Clubhouse will add more attractive features like easy creation of clubs and integrate payment gateways for content creators.
Clubhouse's iOS app got more than 900,000 downloads – in April 2021 and the tech company will be aiming at a bigger target with its Android version.
Clubhouse will also include new features – in its Android app such as Change the Profile name or User Name, Follow a Topic, Link social media accounts like Instagram and Twitter, and Translation of Content.
The step-by-step process that users must follow to install the Android version of Clubhouse
The users can download the Android Application Package (APK) from websites like APK Mirror and APK Pure. Allow the browser of your device to install the APK which may be from unknown sources. The Android version of Clubhouse will be successfully installed on the user's smartphone. They can change the settings on their device by denying permission to download apps from unknown sources.
Tap the Clubhouse icon on your smartphone, get an invite from an existing user, and register on the Android app by verifying your phone number. The users can also register in advance on the Android app of Clubhouse and wait for a family member or a friend to share an invitation with them.
Once the registration is completed, the users can start chatting via audio to the whole world, create clubs and rooms easily, and follow different topics according to their likes and preferences.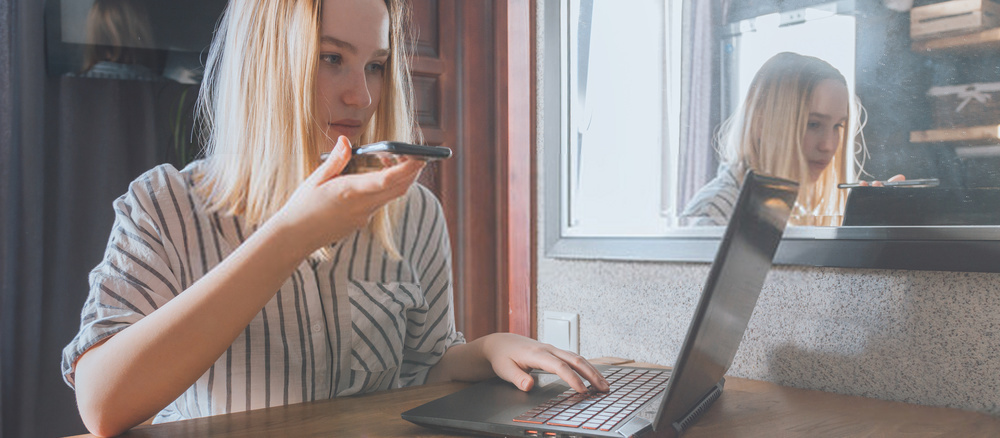 Who are the biggest competitors to the Android app of Clubhouse?
Facebook launched Hotline recently where hosts can easily chat with their target audience through a mix of audio, text, and video. It is currently available as a Web version with plans in place to launch it both on the Apple App Store and the Google Play Store. Hotline also has other options like clapping hands, live streaming of content, sharing of emojis, and Question and Answer (Q&A) sessions.
Twitter came out with Spaces for users who have more than 600 followers on the microblogging app. The hosts can start their own Spaces and discuss any topic with the interested attendees. People can also do direct messaging and tweeting simultaneously while they are using Spaces. Up to 10 speakers can join an audio conversation at a particular time.
Telegram, known for its end-to-end encrypted messaging facilities, added a scheduled voice chat option to its new version recently. The other features include enhancements to the photo and video viewer, integrated payment gateways exclusively for content creators, and two new versions of Web apps.
Hosts can schedule a voice chat and the listeners can start hearing it after the audio conversation begins on the Telegram app. It also has other eye-catching features like archiving of all the voice chats, adding titles to the voice chats, delete forwarded messages, easy replacement of recipients, a hand raising mechanism, recording of conversations and unlimited participants.
Discord added voice chatting facilities to its platform recently. It is used by a large number of gaming lovers. The hosts can start channels, communities, and groups to discuss different topics.
Discord is also planning to integrate itself into the PlayStation Network (PSN) in 2022 after receiving huge investment from Sony recently. This will attract more gamers as it already has a partnership with Xbox Live since April 2018.
Discord launched Style Stage Channels for live audio conversations in April 2021 to boost its monthly active user count of 140 million. There is no need for users to have an invitation nor is there any waiting period.
The other major competitors to Clubhouse's new Android app are LinkedIn, Reddit, Slack, and Spotify.
GOT AN IDEA FOR CLUBHOUSE LIKE APP DEVELOPMENT

Connect on WhatsApp Contact us now!
Why must ambitious entrepreneurs go for game-changing Clubhouse Clone App Development?
Developing a world-class audio chat app like Clubhouse requires aspiring entrepreneurs to have the thorough market knowledge and also possess advanced tools and technologies.
They can make a quick impact in the competitive market by hiring a reputed app development company like AppDupe. We provide a feature-filled and ready-made Clubhouse clone script. It contains all the important features like a Hallway, quick creation of Clubs and Rooms, and easy sharing of instant notifications and invitations.
The hosts can utilize our advanced Clubhouse clone for conducting meetings, networking sessions, podcasts, and virtual events. The entrepreneurs can earn hefty revenue from in-app purchases of exclusive merchandise, monthly and yearly subscription plans, and the publishing of targeted advertisements.
Our budget-friendly white-label Clubhouse clone app assures a greater market share and more users for the entrepreneurs. They can become a giant in the audio-based social media world soon.
Why choose the services of AppDupe for getting the ready-to-use Clubhouse Clone Script?
We use the latest frameworks and technologies to build user-friendly Android and iOS apps of Clubhouse, have immense knowledge about the newest trends in the social media world and provide extensive post-deployment services like bug-fixing, issuing software upgrades, and technical support.
Upshot
Despite heavy competition in the audio-focussed social media world, Clubhouse has stepped up its efforts aggressively to stand tall against the big technology companies. Entrepreneurs can also launch a captivating Android version of the Clubhouse clone soon by teaming up with AppDupe now.
Move up the ranks in the social media world by procuring the Clubhouse Clone Script now

Marketing is my soul mate and writing is my side kick. Using my writing skills to share the knowledge of app development and upcoming technologies.
Have a Crypto Platform/NFT Marketplace Related Development Idea?
---
Get your free consultation now