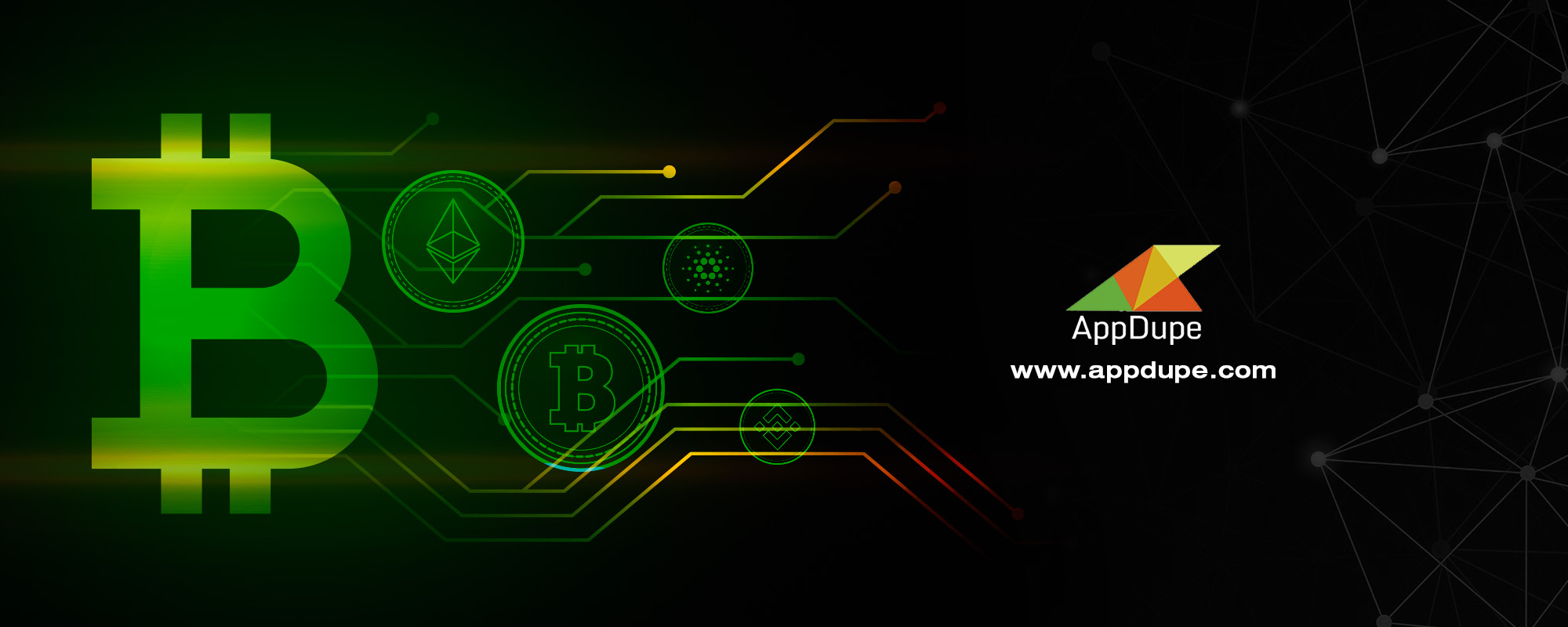 The dominance of cryptocurrency has been quite sky-highing over the past few years significantly in the last two years. With passing years, this has become mainstream. Accepting it or not, this could be an undeniable fact. 
"According to Allied Market Research, the global cryptocurrency market size was $1.49 billion in 2020 and it would expected to soar and reach $4.94 billion by the end of the forth quarter of 2030. Seemingly, this would be 12.8% rise from 2021 to 2030". 
Unquestionably, cryptocurrency exchange plays an integral role in the crypto sector. It is a platform in which different virtual currencies could be traded, i.e., crypto-to-crypto trading. However, some prevalent cryptocurrencies support both crypto-to-crypto trading as well as fiat-to-crypto trading. 
Are you a crypto prenuer aspiring to launch a crypto exchange? Here is insightful information into how to develop the cryptocurrency exchange using a Coin List Clone. Read on!
Coinlist – A Crypto Exchange Supports Newest As Well As Blue-Chip Cryptocurrencies
Coinlist is an American-based cryptocurrency exchange, enabling platform users to access the newest cryptocurrencies which have come to live in the market, as well as Blue-chip cryptocurrencies. They could exchange or trade assorted cryptocurrencies. The common ones would comprise Bitcoin (BTC), Ethereum (ETH), Solana (SOL), Dogecoin (DOGE), etc. Other distributed tokens on this platform are listed below.
Efinity

HUMAN

Swarm

Vega Protocol

Centrifuge

Covalent, etc
The known fact is that the crypto has witnessed a never-seen-before prominence in 2021, even though its value varies in a Zig-Zag manner. This is the time when the non-fungible tokens also witness potential growth in a parallel way. However, it is also a breakthrough year for Coinlist. This platform has gained a users base of 42x, with a noticeable increase across many countries in the world.
Highlighting Points Of Coinlist
Coinlist, a San Fransico-based company founded in 2017, which was currently led by Graham Jenkin. He is one of the co-founders. 

It has raised $9.2 million in Series A funding round in 2018 and in 2019, it has raised $10 million in a Series A funding round. 

Considerably, it has raised $100 million in 2021 and it seems to be the largest funding on the basis of Series A funding since its emergence in the market. 

Some of the prominent investors in round fundings are Polychain Capital, Accomplice VC, Agman Partners. Other participating investors include Electric Capital, Digital Currency Group, Metaplanet, Continue Capital, etc.

The Coinlist crypto exchange is available across several regions, including Asia, the Middle East, and Europe. 
Planning To Start A Cryptocurrency Exchange Like Coinlist?

Live chat with usGet in touch with us
Coinlist Clone – What Is It About?
Coinlist Clone is a tailor-made cryptocurrency exchange similar to Coinlist in terms of features incorporated and capabilities. It supports the trading of varied cryptocurrencies without any hassles, making this solution capable of global deployment. This readily available crypto trading solution would considerably empower cryptoprenuers to launch their platform in the quickest possible time. This is mainly because of the traits like 360-degree customizations, in which, this could be modified based on the individual needs. 
Functionalities Of A Coinlist Clone – Insights
As mentioned before, Coinbase Clone will entitle the users to exchange virtual currencies. Apart from this, other services like the following could be performed.
Token sales through token distribution

Staking

Governance 

Lending
 Let's have a brief outlook on the prominent services that Coinlist is offering. This has become one of the chief reasons for it being known as a one-stop solution. Keep reading!
Staking is a way for users to make passive income with their cryptos. This process involves binding the cryptocurrencies on the blockchain network and then confirming transactions. This is how they could get rewards. It operates on the mechanism of Proof-of-stake. 
In Coinlist, digital assets staked surpassed $3 billion in the year 2021. Moreover, the users have received rewards, which are nearly about $130 million. And, the eligible ones could have the option to stake the latest digital assets such as FLOW, MINA, etc.
Yes, we know this platform will grant the users to proceed with buying and selling digital items. Recent stats show that the monthly trading volume of Coinlist has soared to $1 billion in 2021. 
Cryptocurrency lending and borrowing is a quite new concept in this digital world, which is carried out in order to gain cash by making use of their crypto holdings as security. At the time of the supporting lending functionality, Coinlist started over $400 million in loans. 
Do You Intend To Launch A Crypto Exchange Like Coinlist Instantly? 
Do you aspire to step into the crypto sphere and revolutionize it with your crypto exchange in an instant? Here are the possible ways on the go.
The very well-known approach is creating the crypto trading platform right from the initial stage upon framing which features to be included and in which blockchain network to be built. This would obviously require much effort as well as time, alongside cost.
The modernistic approach is utilizing a white-label Coinlist Clone. As it is a readily available solution, it is equipped with salient features and being built on the blockchain network. With customizations, it could be modifiable depending on how the individuals or entrepreneurs want their platform to be.  
Therefore, among these above-mentioned ways, choosing the ready-made Coinlist Clone solution would be a viable option as you could infuse additional features and build on the blockchain network of your choice. This will entitle you to launch a crypto exchange like Coinlist immediately.  
Why Choose AppDupe For Coinlist Clone Development?
If you are sure about leaping into the crypto world, partnering with a suitable company is a crucial part. AppDupe is the crypto exchange company with excellence in delivering the Coinlist Clone suitable for your requirements. The team of developers would focus on offering the solutions at a reasonable price without the lack of quality. The bug support, as well as maintenance support, would be provided 24*7. 
Summing Up
It is high time for you to make your presence noticeable in the crypto sphere. Are you sure about going ahead? Connect with AppDupe for Coinlist Clone development and reap benefits in every possible way you could with the implementation of multiple revenue-generating streams. 
Would You Like To Join The Crypto Craze With A Crypto Exchange?

Marketing is my soul mate and writing is my side kick. Using my writing skills to share the knowledge of app development and upcoming technologies.
Have a Crypto Platform/NFT Marketplace Related Development Idea?
---
Get your free consultation now