Flywheel, an Uber Clone App, enters it's seventh city, NYC!
Author
Company Updates
New York City is officially welcoming taxi startup Flywheel. NYC Taxi and Limousine Commission have recently given their approval for Flywheel to operate TaxiOS, its app(smartphone) based taxi meter that comes with  electronic dispatch, payments, navigation and GPS-based metering.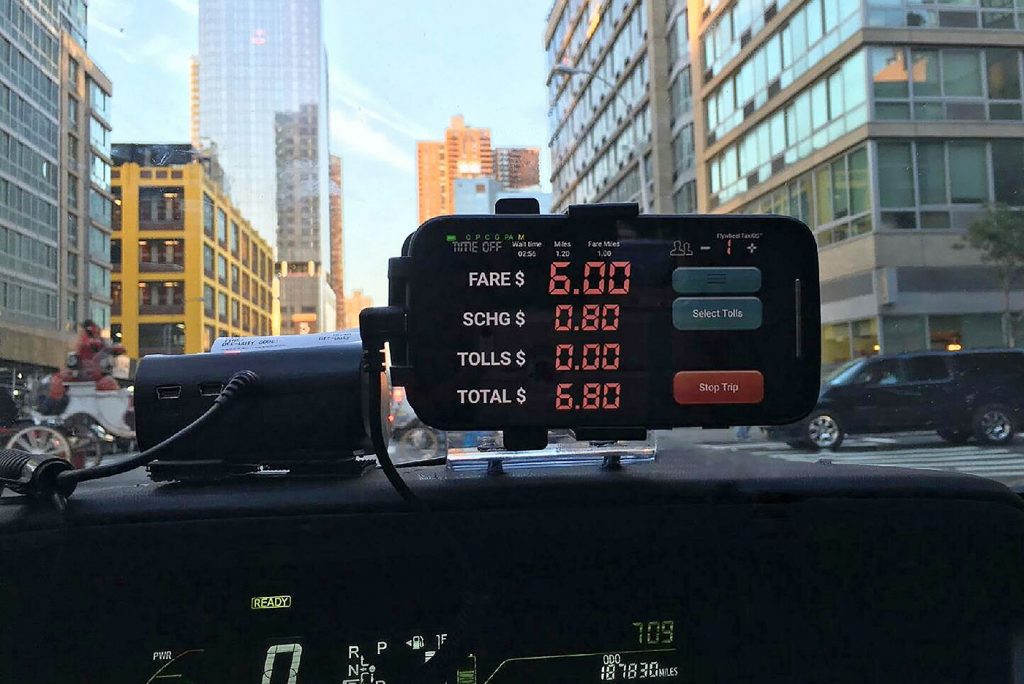 Other Uber Clone Apps like Arro by Creative Mobile Technologies and Way2Ride by Verifone also have their own digital hailing and payment apps. After the app launched for the first time in San Francisco and was very successful it received approval to launch its TaxiOS across California. Today Flywheel has 400 of the taxis in San Francisco using TaxiOS. The goal is to replace the old-school taxi meter used in the thousands of cabs in New York by the end of this year.
Flywheel will be attaching a Samsung tablet in the backseat for passengers to access Wi-Fi hot spots and entertainment in the coming years said Bhambani. That's a fancy cab ride you'll be riding on. Flywheel has also been providing last-mile delivery for e-commerce companies for the last two years. Although the company would not expose how many companies Flywheel does this for a source tells us that Amazon is one among the companies.
Flywheel  currently operates in seven cities including New York City.
If you'd like to start your own taxi or limo service with an Uber Clone Script, here you go: Get it now for $999

Marketing is my soul mate and writing is my side kick. Using my writing skills to share the knowledge of app development and upcoming technologies.
Have a Crypto Platform/NFT Marketplace Related Development Idea?
---
Get your free consultation now