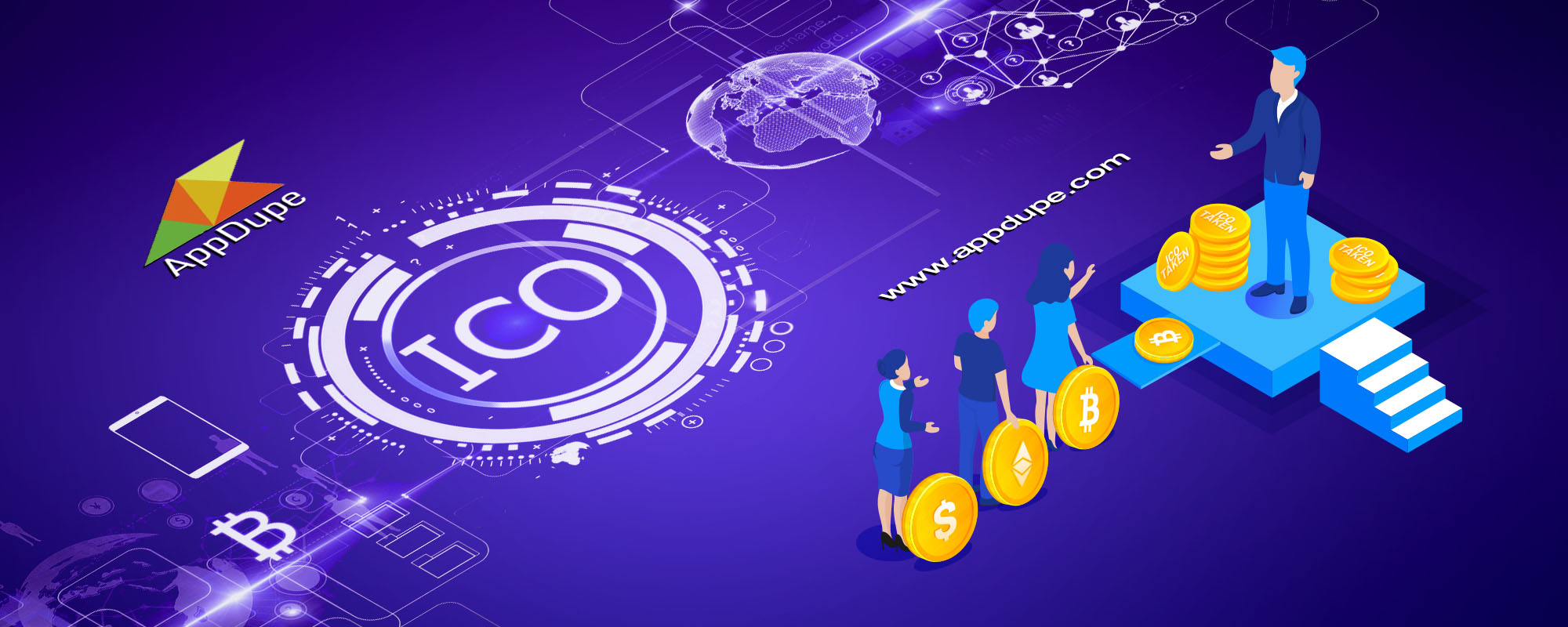 There are many crypto projects launching every day, but how many startups get successful? It is important to have a piece of a sound knowledge of the fundamentals. All innovative projects need the funds they deserve and that's the key that will take the project to the path of success. ICO development proves to be a successful fundraising model. 
With the increasing popularity of blockchain technology, people are showing their interest in early investment in crypto projects. This made a pathway for the crypto startups to receive the funds they need. The Cryptocurrency market has become more competitive these days and it is essential to take in some fundamental strategies before launching it.
Understanding Initial Coin Offering
An Initial Coin Offering service is a fundraising model in which the crypto startups launch a fundraising campaign. This is a decentralized fundraising method where the ICO tokens are sold in exchange for cryptocurrencies or even fiat currencies. The funds raised by these tokens will be then used to organize the crypto projects. People actively participate in these types of early investments hoping for a better return on their investment later. If you are in the crypto space you might have already known these basic details. But it is not enough when you are going to launch an IDO yourself.
Get the deserving funds for your project through ICO development

Live chat with usContact us
Is ICO The Right Choice For Your Project?
Blockchain technology is the backbone for several businesses. It is a decentralized technology that follows a mechanism to record all the transactions on a digital ledger. Also, it is important to brainstorm whether the service or product needs to be on the blockchain network and needs a crypto token to access it. In this case, it is wise to use Utility tokens that can give access to the service or product. 
Basic Needs Before Launching An ICO
Make sure you have a clear idea of the crypto project. Investors who are into early investments will already be a part of the crypto community and will have good knowledge of Cryptocurrencies. It is also essential to decide which type of ICO is suitable for the project. 
A public ICO is where anyone around the globe can participate in the ICO. It is just like an IPO in the blockchain network with crypto tokens as their stock.

A private ICO is where the business holder who launches the ICO can restrict the number of investors and the minimum investment amount. This ICO is only suitable for financial institutions and high-net-worth individuals. 

Now that all the essentials are brainstormed, it is time to jot it down as a whitepaper. 

Forming the right team is the next crucial step in development. The hunt for the right team decides the path of the ICO
How To Design A Perfect Whitepaper?
The first impression of an ICO is created by the whitepaper. A well-explained ICO will be the first step of ICO development. The whitepaper must be able to give a clear idea of the problem and the solution given. The whitepaper should not include any marketing aspects of the ICO strictly. A perfectly done whitepaper will create the best impact and gain promising investors. Leave it in the hands of experts. We at Appdupe offer exclusive ICO development services right from designing the whitepaper to ICO Marketing.
ICO development made simple with Appdupe
Initial Coin Offering can be tedious when there is no proper research on the industry and the market. There should be proper planning with pre-ICO marketing and Post ICO marketing to get into the spotlight. 
Discuss your business with our experts and you can get a clear understanding of the goals and objectives which will in turn help in finding the target investors.

Get a perfect whitepaper designed for your ICO. Our experts will help in bringing out the whitepaper with a clear cut image of the project right from where you stand to where you will head to in the future.  They will also take care of the roadmap and other legal regulations.

Pre-Marketing strategies including an optimized landing page with attractive and simple UX/UI design will be developed by outstanding professionals

The design and development of the token with smart contract development is done on the desired blockchain network. 

We build a highly secured wallet for the investors with multi-currency support and offer a safe environment.  
Our prime ICO development services
At Appdupe we offer feature-rich Initial Coin Offering development services. We devise a perfect plan and strategy for your business and develop the best path for your ICO. Right from planning the initial funds to be raised to market it towards success, we offer a wide range of services. They are
Pre-ICO marketing with social media and messaging applications like Twitter, Facebook, Instagram, Reddit, Discord, and more

Post-ICO marketing includes community management, PR, SEO, and SMO.

A perfect whitepaper draft

Airdrop and bounty assistance

ICO token development

ICO dashboard development

A highly secured wallet 

An attractive and insightful Landing page design

ICO customer service on your behalf regarding your product related queries

Press release and multi-channel marketing
Appdupe is one of the finest ICO development providers that offers post-ICO development services. They include
Exchange listing-

We help list your projects in the leading exchange platforms.

Personalized Blockchain development-

We are expertise in Blockchain technology and offer personalized blockchain software development to strengthen your crypto business

ICO report-

Our dedicated team will provide you with a detailed summary of the ICO and will keep you updated with the latest developments and improvements in the process.
Final Verdict
We offer ICO token development for a wide range of businesses from health care to retail and e-commerce. We are a team of proficient developers who offer you top-class crypto service. Our experienced marketing team will take your project to the spotlight.
With the massive popularity of blockchain technology, people are curious about gaining knowledge of the industry. They are interested in early investment in promising projects and it is the right time to get into the world of blockchain. Join hands with us and give your startup an upgrade today.
Give a spark to your fundraising with ICO development now!

Marketing is my soul mate and writing is my side kick. Using my writing skills to share the knowledge of app development and upcoming technologies.
Have a Crypto Platform/NFT Marketplace Related Development Idea?
---
Get your free consultation now