Instagram kills 'Being' app influencing other apps make harsh decisions as well.
Author
Company Updates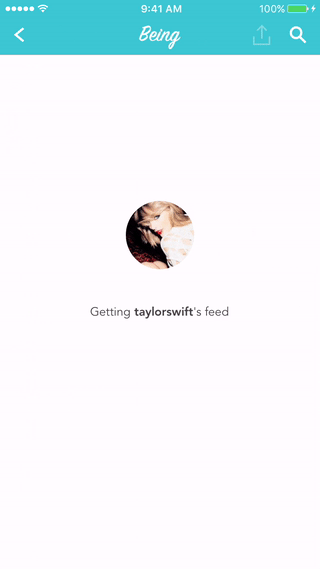 The app launched in Feb and it had about 50k downloads in the first week. A lot of press covered it including TechCrunch, The Next Web, Motherboard and New York Magazine. The app was well designed, it was simple to use as well. It allowed one to browse Instagram as anyone, a user could be a celebrity, techie, politician, tastemaker, or even a brand. The app could also be used to browse through one's friends Instagram feed or boyfriends, now that's more interesting than going through celebrities Instagram. The app faced a lot of technical problems as soon as it launched, the server kept crashing and so the app couldn't perform in the user's eyes for long. But, as the app grew and became features on the iTunes App Store and by other sources, it picked up again. You've got through 3/4th of the problems if you've built an app that is exciting and attractive to users around the world. As long as the app doesn't fade you're good. The technical part of it can always be rectified in no time. No one will even remember that the app used to crash once it stops. According to Being's founder Adam Mashaal, after having been live for just over a week, the app had seen nearly 50,000 downloads, had been featured as a "Best New App" on the App Store in 92 countries, and over 500,000 feeds had been viewed by users. How's that for success?
The attention that "being" attracted also helped Instagrams user base to widen. Although, it's not cool to build on another's platform especially after they notified third parties to stop doing so. Instagram took the case in its hands and closed the deal once in for all, On February 25, with no word or warning, Instagram simply pulled Being's API access. Subsequent attempts to reach the company to discuss failed says Mashaal, who detailed the whole saga in a blog post. If not anything else, this is definitely a warning to developers hoping to play around with Instagram's new API rules. Instagram now only allows photo editing apps to pull in Instagram photos or to post them directly onto Instagram once beautified.
The bold step of Instagram is still surprising. Other apps have also taken this step soon after Instagram did. It may have widened Instagram's user base for a bit but Instagram looked at the bigger picture and made the right decision. To get in touch with us and start your own million dollar app click on this : https://www.appdupe.com/uber-for-x-clone-script/

Marketing is my soul mate and writing is my side kick. Using my writing skills to share the knowledge of app development and upcoming technologies.
Have a Crypto Platform/NFT Marketplace Related Development Idea?
---
Get your free consultation now