Launch Celebrity Video Sharing and Premium Subscription App: Business Model, Features and Ideas for an alternative to Cameo and OnlyFans
Author
Cameo clone, OnlyFans clone
In this digital era, celebrities need to stay on their followers' radar throughout their journey. What's the best way to do so other than social media? Almost 80% of Internet users have at least one social media account. To add icing to the cake, celebrities can generate consistent revenue by connecting with their fans. Building a brand has become a necessity for stars to stand apart from the crowded market. An app for themselves is an ideal way out, don't you think? 
Two prominent apps have risen to the occasion and gained instant popularity among celebrities and followers – Cameo and OnlyFans. While the former deals with celebrity video-sharing, the later focuses on a premium subscription app, wherein users pay subscription charges to access celebrity content. These apps are a great way for influencers and models to monetize their content and become popular at the same time. 
The market for such premium content apps is still in its nascent stages. Entrepreneurs who wish to gain instant traction can invest in this vastly-expanding sector, paving the way for unrestricted revenue. This blog provides a detailed overview of the business models, features, and lucrative ideas that can help an entrepreneur develop an alternative for OnlyFans . 
Numerous apps are sprouting up in this sector 
Entrepreneurs are beginning to parade towards this sector. The competition for these apps is becoming intense. Let's discuss some alternatives for Cameo and OnlyFans that have gained a favorable response from the audience. 
Greetzly
Greetzly is an emerging online platform that enables fans to have personal interactions with celebrities, artists, influencers, etc. Founded in 2014, many users consider Greetzly as a competitor to Cameo. 
Features of Greetzly: 
Intuitive filters to identify celebrities 

Multiple payment options 

Q&A sessions with celebrities 
CelebVM
Popular among the US and the UK fanbase, this celebrity video messaging app lets followers request personalized messages for any occasion. The platform usually receives 15% of the payment as commission fees. 
Features of CelebVM: 
Recorded celebrity messages 

Celebrities can promote funds to charities 

Chance to get free videos from celebrities 
FanCentro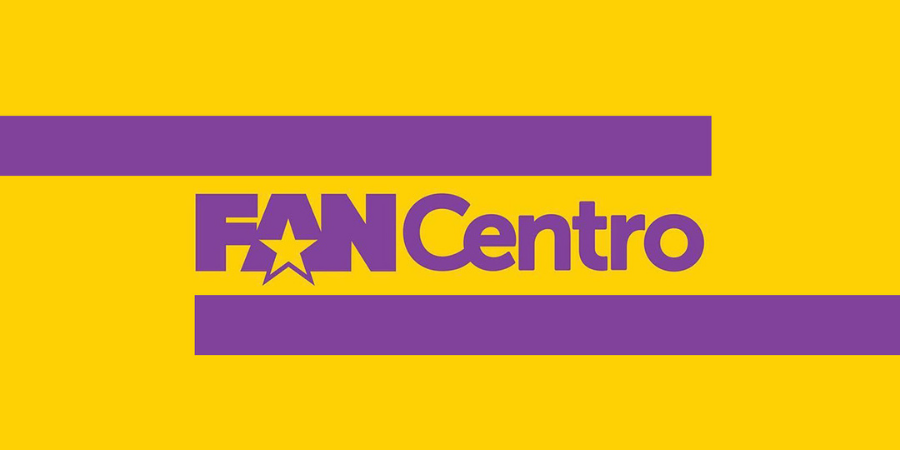 One of the top rivals of OnlyFans, this subscription-based website platform lets adult film performers share their content with their subscribers. The platform experienced a 65% surge in daily sign-ups following the COVID-19 pandemic situation. 
Features of FanCentro: 
Monthly or Lifetime subscription options

Social media login 

Regular promo codes and discounts 
These apps' success paves the way for one vital insight – people are looking out for alternatives. All these apps have specific flaws that hamper the user experience. By rectifying these flaws in your custom-built Cameo clone, your platform can scale greater heights in no time. 
Choose your business model wisely 
Business models can become tricky to choose, especially if you do not have a clear vision of your end-product. The business model sets the foundation of how your app should streamline activities. Some of the popular business models worth giving a shot include, 
Gaming-based model:

A standard way to build a positive brand among the audience is by rolling out celebrity mobile games. 'Kim Kardashian: Hollywood' is one of the best examples of this model. While providing a gaming experience to users, the app builds brand value for the celebrity as well. With revenue through subscription programs and in-app purchases, this model is best suited for top stars.

Content sharing model:

Performers or influencers who wish to engage with followers can use this content-sharing platform. Followers can request personalized sessions with celebrities. Integrating the freemium revenue model, this model is an emerging trend that has found its way in apps like CelebVM, Cameo, etc.

Premium content social model:

Similar to social media accounts like Facebook or Twitter, celebrities can sign up with these premium content apps, except for the fact that only paid users have access to their content. Celebrities can share exclusive images or videos with their followers. Apps like OnlyFans are based on this model. 
It is entirely up to the entrepreneur to decide the business model based on resources. If you wish to aggregate numerous celebrities in one place, the content sharing and premium subscription model can set the tone for a highly successful app. 
Features can lure the audience 
Features play a crucial role in attracting the audience towards a celebrity platform. As a comprehensive celebrity video-sharing app, you should focus on lucrative features for two separate entities, 
Followers app

Celebrities app
Features of Followers app:  
Registration:

Followers can register with the app by providing valid credentials. They can log in via social media handles as well.

Browse celebrities using filters:

Followers can browse celebrities utilizing the search option. They can apply advanced filter options to sort celebrities based on numerous constraints.

Request videos from celebrities:

If you're opting for an app like Cameo, enable users to request videos from their favorite stars.

Record & share videos:

Users can record personalized shoutouts from celebrities and share them across numerous social media handles.

Instant alerts:

Users can get instant alerts whenever their celebrities share content and reminders for their upcoming sessions. 
Features of Celebrity app: 
Onboarding:

Celebrities specify their details and register with the app. They can integrate their social media handles, mobile numbers, etc., for users' display.

Schedule post:

Celebrities can schedule posts regularly, thereby engaging followers seamlessly.

In-app chat:

Celebrities can chat with followers who have requested shoutouts and can even schedule a chat session.

Fund-raising:

Celebrities can request funds from their followers both for social causes and personal development.

In-app calendar:

By syncing their calendars, celebrities get regular updates on upcoming sessions. Besides, followers get to know the next available time slot. 
Monetizing the app – access to numerous revenue streams 
By developing an alternative for Cameo and OnlyFans, an entrepreneur can boost ROI substantially by generating income in various ways. With an OnlyFans clone, you can implement numerous revenue models, including  
Subscription plans:

Offer a wide range of subscription plans to customers. If you're developing an app like OnlyFans, you can roll out separate subscription plans like bronze, silver, gold, etc., each varying fundamentally in engagement rates and access. Besides, you can also provide subscription plans on a monthly/yearly/lifetime basis.

In-app advertising:

By joining hands with clothing & accessory brands, you can display their ad banners on the platform. You can generate revenue from these third-party collaborators based on views, impressions, clicks, etc.

In-app purchases:

Influencers can promote a particular brand to their followers. Influencer marketing provides a win-win situation for product owners and celebrities as followers trust influencers more than promotional ads.

Fund-raising:

You can attract investors easily by organizing fund-raising campaigns with followers. Besides, celebrities can raise funds for social issues and personal development. 
Join hands with the right app development partner – Appdupe 
It would help if you had the technical team to transform your ideas and visions into a top-notch product. Being a pioneer in the clone app development industry, Appdupe has helped several entrepreneurs climb the ladders of success.
Our experts have toiled hard to created,
based on the current market trends and the latest technological advancements. These apps are incredibly cost-effective and highly scalable – a complicated code to crack even by the giants of the industry. 
Our 100% customizable solutions enable you to modify the app as per your needs, rebrand it, and launch it to your target audience in no time. 
Conclusion 
The COVID-19 pandemic has disrupted the celebrity-follower chain. The need for a celebrity video-sharing app and premium subscription platform is more than ever. Capitalize on this emerging trend as the market for such apps is forecasting tremendous growth in the near future. The path to success is simple – implement the right business model, integrate attractive features, and monetize your app to reap the rewards. And do not forget – Choosing the right app development partner is equally important. 
Reach out to us and schedule a meeting with our experts. We'll help you bridge the gap between celebrities and followers seamlessly!
Looking to startup a Premium Celebrity Video Subscription App like Cameo and OnlyFans ?

Marketing is my soul mate and writing is my side kick. Using my writing skills to share the knowledge of app development and upcoming technologies.
Have a Crypto Platform/NFT Marketplace Related Development Idea?
---
Get your free consultation now