China has been a major hub for online on-demand services. Right from groceries to alcohol, the Chinese prefer the online medium as it is convenient, reliable, and easily accessible. With the world economy taking a deep toll, China is no exception as businesses succumbed to the devastating impacts of COVID-19. With the recovery mode in full-swing, China's largest on-demand service platform, Meituan has quadrupled its profits in Q3 of 2020.
Lauded as the world's largest meal delivery service provider, Meituan has bounced back strongly after the outbreak situation. The platform posted tremendous sales of 35.4 billion yuan, surpassing the average predicted estimate of 34 billion yuan. Encompassing an umbrella of more than 200 services under its roof, Meituan's services range from ride-sharing to food & grocery delivery, etc.
So, what makes Meituan successful? With people relying on the on-demand platforms, that can be beneficial and profitable? Explore ways to launch an app like Meituan.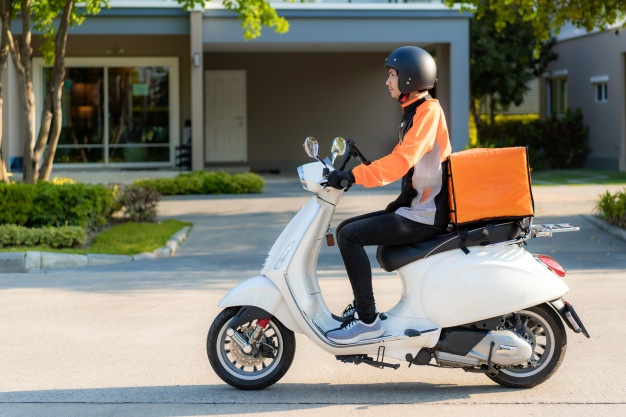 Meituan – A Quick Overview 
Meituan, a.k.a, Meituan Dianping, is a Chinese e-commerce platform that provides various services like food delivery, grocery delivery, travel & accommodation, and other on-demand services.
Headquartered in Beijing, this platform was launched in 2010. Within ten years of its inception, the platform currently has more than 290 million monthly active users. Partnering with more than 400,000 Chinese local businesses, the platform predominantly focuses on the food delivery division, occupying a massive two-thirds of the Chinese market, according to estimates.
After having received initial funding of $12 million from Sequoia Capital, the platform was boosted massively by a $300 million Series C funding, led by General Atlantic and two other companies. The platform announced that it had raised more than $3.3 billion in funding as of 2016.
With 35 million people using the platform every day, Meituan is a one-stop destination for people to avail of a wide range of on-demand services.
The COVID-19 Impact And An Instant Resurrection 
Meituan received a mixed response due to the pandemic situation. While COVID-19 restricted the platform's travel services significantly, meal and grocery delivery services received a major boost in proceedings due to lockdowns.
Let's look at some stats that suggest how Meituan regained its market presence after the COVID-19 phase in China.
Meituan reported a 29% increase in quarterly sales, with China's economic recovery propelling restaurants for takeout and delivery.
Meituan witnessed tremendous sales of 35.4 billion yuan during the July-September period. These numbers surpassed the estimate of 34 billion yuan.
The projected income of the platform was 435 million yuan. However, the platform rose against all odds, garnering a net income of 6.3 billion yuan.
The 'new' normal has accelerated the platform's food delivery division massively. The food delivery segment witnessed 36% Gross Transactions Volume growth in Q3, similar to that of the pre-COVID-19 era.
After experiencing a negative double-digit drip in the hotel and travel businesses in 1H, the segment grew by 4%, a highly-positive sign.
Although the platform's operating expenses has widened from last year's 1.2 billion yuan to 2 billion yuan, China's community market is expected to reach 89 million yuan by the end of this year is a positive sign. Meituan plans to expand its services to 1000 cities and countries by the end of the year.
Get your food Delivery App Today!
The COVID-19-proof Delivery Strategy 
Meituan regaining its feet in no time after the COVID-19 pandemic is a positive sign that the market will grow exponentially in the upcoming years. As an entrepreneur, you need to integrate pandemic-specific safety add-ons during your food delivery app development to safeguard your community. They include,
Contactless deliveries: Instruct your delivery chain to drop delivery orders in front of customer homes.
Safety ratings and reviews: Hear feedback from customers on your safety standards.
Face mask recognition software: Automate the process of verifying delivery executives for safety standards with ultra-modern software.
Safety badges: Scrutinize restaurants on safety standards, and provide them with badges, gaining consumer trust effortlessly.
Conclusion 
Meituan's food delivery division has managed to thrive amid the COVID-19 pandemic as well. Besides, grocery delivery apps have become the talk of the town as well. At Appdupe, we help entrepreneurs craft their success stories in their respective fields with our best-in-class app development solutions. Reach out to us, customize their ultra-modern clone app solutions, and gain instant traction right away.
Storm into the delivery services right now

Marketing is my soul mate and writing is my side kick. Using my writing skills to share the knowledge of app development and upcoming technologies.
Have a Crypto Platform/NFT Marketplace Related Development Idea?
---
Get your free consultation now