Ubereats Clone
Launch Your On-demand Food Delivery App In A Few Days!
---
The emergence of delivery businesses has transformed the way the food industry operated until now. Users are getting used to the comfort offered by doorstep delivery of food from their favorite food establishments. It helped restaurants to reach their potential customers, irrespective of the location constraints.
This rising demand for food delivery services has caught the attention of entrepreneurs and businesspeople, driving them to launch their own food delivery platforms for instant success. To help such people to launch their businesses instantly, we offer ready-made UberEats clone solutions that are pre-packed with all vital features and functionalities. With this app on board, you can set up your business in your niche in the quickest time possible. Connect with us to get started right away!
Succeed in your food delivery business irrespective of

COVID-19

spread
The Coronavirus Pandemic has upended the operations of several businesses worldwide. While many sectors have ceased their functioning, for the time being, some services are prospering in its sales even amid this frightening moment. One such business that caught the attention of entrepreneurs and business people in recent times is food delivery.
Existing food delivery businesses are witnessing a massive surge in their app downloads as people depend on food delivery apps to a great extent. On the other hand, new businesses are emerging in this sector every day to cater to the rising demand. With the integration of safety protocols, food delivery applications are gaining the best interests of its customers globally.
Join this prolific segment right away by customizing our ready-made UberEats clone. It comes with all safety features included to offer enhanced protection to everyone involved in the business ecosystem. Make the most out of the current business trend by launching your food delivery service now. Connect with us to emerge as a leading business in the food delivery niche amid the COVID-19 chaos!
How Ubereats clone app works?
---
No matter where your customers are, or at what time of the day or night they order at, putting their hunger pangs to rest with an Ubereats clone app is the best way to satisfy them. It works in three simple steps.
Select
Customers can browse through a catalog of restaurants after which they can choose what dish they would like from the restaurant's menu.
Track
The location of the delivery agent can be tracked by customers using the real-time GPS tracking feature.
Receive
Customers will finally receive the food order after which they can make the payment via cash, debit card/credit card or online wallets.
Distinct Features Of Our Ubereats Clone
---
Secure sign up/log in
Users, delivery partners, and restaurant owners can sign up with the app using their phone numbers or email IDs securely. They can use the registered credentials for logging in.
Profile management
After registering with the app, the users can create their own profiles by providing their personal information. They can add, delete, or edit their details any time they wish.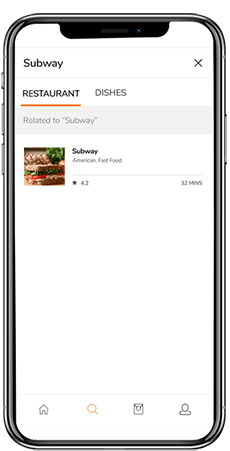 Instant search
Users can explore the restaurants present in a specified location, using the advanced search option.
Advanced filter
Users can search for food items, based on their price, dietary details, and other parameters, using the advanced sort and filter option.
Order tracking
After placing the food order, users can track the order status via the app. They can view restaurant status and track delivery executives until the food is delivered to their doorsteps.
Pop-up alerts
Users are notified about their order status promptly via in-app push notifications. This way, they can be updated without any hassle.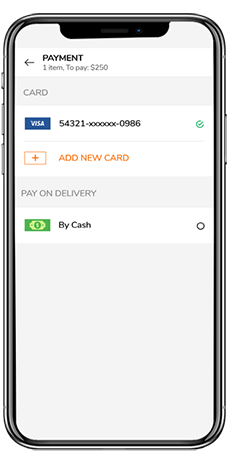 Payment modes
Users can pay using any of the multiple payment options available in the app, including net banking, credit/debit cards, e-wallets, cash, and many more.
Invoice generation
Once the payment is completed, an invoice will be generated and shared with the users via email. The invoice will include details, such as order amount, delivery charges, discount details, and tax information.
Ratings & Reviews
Users can rate and share their feedback about the delivery service and food ordered to keep the service quality in check.
Restaurant availability
Restaurant owners can update their availability status as online or offline as per their convenience, using the toggle mode.
Accept/Reject requests
Delivery executives can accept or reject user requests as per their availability. If rejected, the request will be forwarded to the next nearby delivery executives.
Earning report
Delivery executives can view their earning details on a daily, weekly, monthly, or annual basis. They can also view the details of completed, ongoing, and canceled orders.
Multilingual
Our UberEats clone supports multiple languages on mobile and web platforms. The stakeholders can change them in their devices as per their preferences.
Ubereats clone app perfect solution
---
Build and manage a versatile food delivery application that can be customized and scaled at any time.
For businesses
of all kinds
Deploy a comprehensive Ubereats clone app software
Regardless of what size your business is, our app development solution will help you build an incredibly profitable food delivery application.
Food ordering and delivery
agent management business
Launch an extraordinary food delivery business
Seamlessly automate important operations in a simple way to enhance accuracy and reliability.
Entrepreneur &
Government
Deploy your very own food delivery services and propagate your business
Our Ubereats clone app solution for entrepreneurs and governments is apt for starting new ventures.
The business model for your Food delivery business
---
Our Ubereats clone app is renowned for being a remarkably rewarding solution to generate a sizeable income in a short time. Whether you're an existing food delivery business or an entrepreneur looking to invest in a thriving and lucrative market, with our clone app you can earn profits from the app through various channels.
For every order that is placed on your app, earn an income through commissions.
Food Delivery apps - Spoilt for Choice
UberEats business model has proven itself to be a great success. Entrepreneurs are bound to try out the UberEats business model. Customer has accustomed to ordering food in apps. So customers can use your app and start creating a profile of their own with our stable clone scripts. Customers can make use of discounts and referrals to order their foods without any hassles. The commission cut for the restaurants is also high so that owners can spin off money with this business.
Restaurant Businesses Shifted Online
Restaurant and Bistro owners are coming up to take their place on the map with an app of their own. So with an inexpensive app like UberEats clone app, you can also now own a mobile app with all the seamless experience for your customer. If the restaurant owner also has a logistics team to deliver the food without any third-party, then our clone app development is bound to be a hit among customers. Putting your restaurant in the spotlight is the thing everybody vies for.
Launch a food delivery app with

COVID-19

safety features
Offer your food delivery service even amid the Coronavirus pandemic. In light of the current situation, our UberEats clone script comes with a new set of safety features that ensure the security of both users and delivery partners. Such features include contact-free delivery, take away, multiple restaurant options, and more. Your app will be a real delight to people who are confined to their homes in fear of the virus containment. Connect with us to get the updated app launched right away!
COVID-19 Safety Addons


For Our UberEats Clone
Offer your food delivery service even amid the Coronavirus pandemic. In light of the current situation, our UberEats clone script comes with a new set of safety features that ensure the security of both users and delivery partners. Such features include contact-free delivery, take away, multiple restaurant options, and more. Your app will be a real delight to people who are confined to their homes in fear of the virus containment. Connect with us to get the updated app launched right away!
Contact-free deliveryUsers can opt to get their orders delivered to their locations, without coming in contact with the delivery executives. The orders can be dropped off in a safe place outside the users' doorsteps.
Photo/Video sharingOnce the order is dropped off in a safe place outside the user locations, delivery executives can share photos or videos of the place to the users. Users can pick up their orders after delivery executives left the place for added safety.
Disabling CODCash may act as a transmitter of the deadly COVID-19. Hence, you can disable the cash-on-delivery (COD) option in your app to minimize the contact between the users and the delivery executives.
High-touch surface informationShare information with users on how to handle the food orders delivered. You can add the steps to disinfect the high-touch surfaces like cover handles, food containers, etc., via the app.
Safety ratings & reviewsOur UberEats clone includes safety ratings and reviews section where users can rate the delivery executives and restaurants based on whether they have followed the safety protocols and share their feedback concerning the same.
Mask and gloves recognitionDelivery executives can log in to the app or accept an order request only after confirming that they have worn masks and gloves by scanning or uploading a selfie. Our UberEats clone includes a mask and gloves recognition feature to confirm it.
Safety badgesYou can extend regular visits to restaurants to ensure the implementation of all sanitation and safety measures. Also, you can meet delivery executives from time to time. Based on your visits, you can offer safety badges to restaurants and delivery executives. This way, users can order food after confirming that their orders are in safe hands.
Take AwayUsers can choose to pick up their food orders from the restaurants by themselves. This way, they can avoid coming in contact with the delivery personnel, reducing the risk factor.
Knowledge bannersOur UberEats clone includes a banner section where you can educate your stakeholders about the causes of COVID-19 and preventive measures they can practice to stay away from it. It helps in building their trust in your business.
The services we offer in Ubereats Clone
---
We don't just make an app, we make incredible outstanding applications that will gain large traction as soon as they launch in the market. Here's how we do it.
CONTROL PAGE
---
Organize and control the basic profile. Invite friends to gain points and free services.
NOTIFICATION
---
The status of your order in your fingertips with constant updates by the second.
ORDER
---
On this page you can view all the items you've ordered and repeat the process.
INSTANT SEARCH
---
Search your what you're craving for and order it without having to look through
everything.
FAVOURITES
---
Mark your favourite items onto this page and find them easily to keep ordering it over and over again.
PRODUCT PAGE
---
Get to know more about a particular dish, details about the provider and other user reviews.
24 / 7 Global Support
---
We are always ready to support you in all means of communication channels in both online & offline.
Lifetime License
---
We provide you with a lifetime license for your brand or domain and we provide you with the renewed license with only one payment.
Free Installation Of App
---
The installation, upload, and configuration of the said app along with its database, services on Google Play store and iOS AppStore will be done free of charge.
Legally Protected
---
Every request is tracked via GPS Tracking system. In any worst case scenario, the details of the geographical location will be needed for legal issues.
Support After App Rejection
---
We are always here to support you even after the purchase is completed.In the event of any issue, our experts provide you with free support and guidance for approval.
Security
---
Your app will be secured with a layer of SSL certificate and additional security on the optimized code. This gives a vote of confidence among your customers while doing financial transactions to your app.
Get your UberEats Clone at an Affordable Price Now
---
You've come to the right place! Well, we are a reputed clone app development that provides a completely white-labeled UberEats clone app solution. For only $3499, you'll have a scalable Server, install a powerful admin dashboard, set up a web app for all of your users, replace logo and other creative pieces like Splash Screen, etc, then recompile and launch a brand new native iOS and Android app for your customers and providers. Finally, own an immensely functional UberEats like app.
UberEats Clone - Enticing Features
---
UberEats clone solution is a ready-to-use, whitelabel food delivery app that offers a top-notch experience to your app users. The significant reason for businesses to opt for our UberEats clone is that they are pre-loaded with features and functionalities that enable the seamless functioning of your business. The admin and restaurant businesses can now easily track the food orders with the built-in navigation system, improving the quality of services provided and eliminating cost overruns.
User App Features
---
Register/Login using Social Media

The application is integrated with social media login. Users can register and log into the app using Google and Facebook.

OTP Verification

The service provider and the customer alike gets authenticated by our apps. An SMS notification containing the OTP will be sent to their registered number which in turn eliminates the fake users and requests.

List Of Products

Users view the list of food items under each restaurant. The Admin and restaurant can add new products and modify existing ones from the dedicated panel reflecting in the application.

Live Order Tracking

With this feature your users can track the details of food order and the real-time status of delivery person.

Search By Category

The Customer can choose an individual category by making extensive use of the formidable search engine and find out the local Restaurant Vendor for your service.
Delivery Person Features
---
Delivery Person's Availability Toggle

The Delivery person can make their availability simple with the availability toggle and choose to serve Customers within your free hours.

Accept/ Reject Request

The Restaurant Vendor can accept or reject requests based on their own availability. If they are committed to another Customer they can reject the request and another provider may take it up.

Verified Providers

Any service availed by you will have certified and verified providers by the company. Verified providers will assure the reliability of getting the service done.

In-app push notification

In-app push notifications convey internal/service-related messages to the users & delivery persons. The feature is configured in coding and operated via the admin panel smoothly.

Deliveries Management

Admins can monitor and manage the order deliveries from registered restaurants and furthermore track delivery executives from pickup to drop location. They further view and manage details, including food orders, service cost, and others.
Restaurant Features
---
Restaurant Vendor's Availability Toggle

The Restaurant Vendor can make their availability simple with the availability toggle and choose to serve Customers within your free hours.

Separate Dashboard For Restaurant Vendor

The Restaurant Vendor get a separate dashboard for getting requests from Customers, availability toggle, commissions earned and such.

Restaurant Vendor Profile

Customers can view the detailed profile of the concerned Restaurant Vendor's years of experience, specialties, visiting fees and the nearest radius of the Restaurant Vendor with ease.

Order Management

Restaurant can monitor and manage the order deliveries from registered restaurants and furthermore track delivery executives from pickup to drop location.

Booking For Scheduled Time

This feature is useful for customers who want to book or schedule a service for a later time. Irrespective of the situation that presents itself, customers can book in prior.
Admin Features
---
Dispatcher panel to assign driver

The feature gets activated when Admin enables manual dispatch process. Once the user places the order, Admin dispatches the available delivery agent manually via the panel.

Delivery Radius

Admin via the panel sets the radius for restaurants and delivery persons to receive food delivery requests from users.

God's Eye View

Track your requested Restaurant Vendor till he/she reach your destination with Geolocation services.

Heat Map In Admin

The admin can see where the customers are looking for Restaurant Vendor in certain locations so that the admin can reroute the requests to Restaurant Vendor to those locations and pick up requests.

Algorithm of delivery person

The unique feature offers unique algorithms for admins to choose and activate. Each algorithm allocates delivery persons systematically.
Extra Features for Ubereats Clone App
---
Manage Address
Application users can add multiple addresses and modify existing ones under the "Manage address panel."
Push Notifications
Customers who have booked the services of the Restaurant Vendor will receive details of the Restaurant Vendor and vice versa.
Filter/Sort
To further enhance results, users select and activate filters and sort the food items accordingly before placing orders.
Book And Cancel Appointments
The Customer can book and cancel appointments with the same ease and without any hassles.
Payment Integration
You can choose to pay for integrated payment with your Debit or Credit cards that will be automatically deducted from your cards.
Geolocation
With Geolocation services, the Customer and the Restaurant Vendor can find each other on maps and their location with ease.
Bill Estimation
The app automatically calculates the final bill for the Customer taking many factors into consideration like the Restaurant Vendor fee, distance to be covered, etc.
Favorite restaurant
Users can mark restaurants as favorites. The selected eateries are saved under "Favourites." Customers directly access favorite restaurants and place orders.
Custom notes
Before placing food orders, users can provide custom notes or instructions to restaurants. The feature is optional, and Admins and restaurants receive the users custom notes.
Delivery person earnings details
Delivery persons via the app can view their daily/weekly/monthly earnings. Customize the feature and showcase total service costs, commission & tax deductions, etc.
History management
User and delivery executives can view their previous order details such as food items, restaurants, cost of service, etc. under "History page."
Advanced Reports
With advanced reports, you can check out where the areas that need more marketing to increase your commission. It also gives you a clear-cut idea of planning your business.
Delivery charge/Tax/GST
Restaurant can set and manage delivery charges & taxes/GST under the dedicated panel. The details can be configured via the dashboard.
Delivery charge/Tax/GST
Restaurant can set and manage delivery charges & taxes/GST under the dedicated panel. The details can be configured via the dashboard.
Advanced Analytics
Get a bird's eye view of customer's and Restaurant Vendor activities, the number of requests, numbers of orders, commissions earned most visited location and much more.
Reorder food
Users can reorder food from previously opted restaurants under order history. Once users tap "Reorder," the restaurant receives the order, and a delivery person gets assigned promptly.
Wallet
The application is integrated with secured wallet (recharged via card). While placing an order, users can select the wallet at the checkout/payment section. The concerned amount gets deducted from the user's wallet.
List of products
Users view the list of food items under each restaurant. The Admin and restaurant can add new products and modify existing ones from the dedicated panel reflecting in the application.
Google navigation
Delivery person post accepting service requests view both the restaurant (pickup) and user (delivery) location via the in-app navigation. Similarly, users can live track delivery persons via Google Maps.
Notice board
The advanced feature designed for delivery agents showcases critical information from business admin. The information shared by Admin can only be viewed by concerned delivery executives the message is intended for.
Schedule Appointment
Customers can book an appointment with the nearest Restaurant Vendor for any type of services required for the Customer anytime they need. They can also cancel the booking without any hassles.
Restaurant banners
Admins can add banners of specific restaurants and showcase on customer app. Once users tap the banner, they will be redirected to the respective restaurant page showcasing the concerned menu.
Referral Earnings And Friends Invite
Customers can invite their friends to try out your service which in turn increases your customer base. Customers can earn a small percent of referral with the number of friends they have invited.
Email Notification
A proper Mail format that contains the details of the service such as the final bill breakdown, service provider's details and such will be much appreciated by the customer.
Customer Support
Your app should contain Customer Support that will handle all types of services. Handle the requests and grievances alike using Customer Support and resolve any issue the customer raises.
SMS Authentication
Customers and Restaurant Vendor alike will be initially authenticated by our app. The SMS with OTP will be sent to the respective number when they register thereby eliminating fake requests and users.
Commission Tracking Report
The whole process of the system is based on the rate of commission the service provider makes per day. This report explicitly explains the details of the commission earNotice Boardned by the service provider to manage their finances.
Set Restaurant Vendor's Range
As the admin, you can set the distance range of the Restaurant Vendor who accepts the request. So that when a customer places their request the Restaurant Vendor in the specified distance range will receive the request.
Internal chat between User/Driver and Admin
Once the delivery person accepts the order request, he/she can chat with the customers for clarification regarding direction, route, and location. The feature eliminates users (Customers & delivery agents) the necessity to call.
Order now or schedule
Users can either order the food right away or schedule the delivery at a later time and date. For scheduled orders, the request processes automatically, and the concerned delivery executive receives the service request before the order booking time.
Stripe Payment Gateway
Stripe Payment is integrated into the app that makes it more robust and secure. Stripe allows the customer to securely enter their card details and every time the customer requires a service the final payment will be deducted automatically.
Review And Ratings
Customers can place their ratings and reviews for the Restaurant Vendor they have committed for the request. Comments can also be placed on the said Restaurant Vendor. Higher rating Restaurant Vendor will be placed on the field first for customer convenience.
Dispute Management
The custom feature caters to the disputes raised on orders. Users raise a dispute by selecting any of the predefined options or enter the details manually. The Admin or dispute manager either cancel the order (refund the payment), assigns a delivery person or provides other resolutions, as per service policy.
Solution We Offer for UberEats Clone App
---
Scalable Product
Have plans of taking off and scaling up rapidly? We got your back with the most scalable robust products in each category.
Whitelabel Solution
Our solution is entirely whitelable to put whatever brand you want. Your users or providers will never know about UberEats.
Cost Effective
UberEats is the most featureful product in its tier with pricing from the bottom of the barrel, prolonging your runway
Native Mobile Apps
Both our iOS and Android apps are built natively so that they perform with the best user experience in respective platforms
Turnkey Solution
All our products are 'Turnkey'. You can start with ZERO time-to-market, capture the largest market-share and become the leader everybody else plays catch up with.
Powerful Admin Dashboard
Complete control of your websites and mobile apps is comfortably available in your admin dashboard. You can push messages to your apps and everything
View Demo
Get both the Android and iOS apps for free. After all, building a business doesn't have to cost you a bomb!
Enterprise Application Demo
App Demo
Web Demo
User Name : [email protected]
Password : 123456
Paid Plugin
---
Bitcoin Wallet Integration $1000
Integrate our bitcoin wallet and start trading with thousands and millions of bitcoin users globally. Highly secured and seamless.
Bidding Option $1000 Now $750!
Allow riders and drivers to take advantage of the best possible options by letting them bid for the best prices for the rides.
Live Navigation $499 Now Free!
With this feature your Driver can navigate to your customer within the app and not have to switch between apps.
Chat Integration $500
Once the ride has been accepted by the driver, chats and calls can be initiated by the driver or rider to communicate with each other.
Tips to Delivery person
Users can provide tips to delivery persons as per discretion. The additional amount gets included in the overall invoice.
City/Country based
Companies can launch the application in different countries & zones with custom currencies and languages.
Multi Language $499
The entire Xuber apps, website and backend will be translated to a language of your choice. Down to all the button labels, login text etc.
MLM Viral Marketing $750
Use multi-level marketing by having your riders and drivers use referrals to promote your business. It creates a win-win situation for all.
Promotion Codes $999 Now Free!
This feature enables your customers to share a promo code to their friends and peers so that they both get better discount and brings virality to your app.
Schedule Bookings $699
Your customers can book a service for a later time and date. Your Drivers will get notification of a later appointment and will be shown their availability calendar
Geo fencing $750
This feature uses GPS tracking to create a virtual geographic boundary and triggers a response when the taxi enters or leaves the boundary.
Multiple Outlets
Restaurant branches can be added under the respective brand with separate panels. Users, while placing an order, can choose the nearest outlet, add food items, and checkout.
Multiple order
Users can place/add orders from various restaurants. As per service radius, concerned available delivery executives receive order requests and proceed ahead.
Subscription package for restaurant
Users can subscribe to restaurants where he/she gets numerous offers with zero delivery charge. The feature can be customized end-to-end based on business requirements.
Bulk food booking
Restaurants can mark their availability and capacity to accept and cater to bulk food orders. Users placing bulk orders will be charged extra as per admin discretion.
Restaurant coupon
Restaurants can offer exclusive coupons to users. While placing orders, users include coupons to receive discounts as per restaurants discretion.
Chatbot for cancellation of order
With AI integration, chatbot gets activated when users opt to cancel the order. Chatbot showcases questions for users to choose from regarding cancellation reason.
Color theme
We offer numerous color themes and templates for clients to choose from and activate. If the client's logo does not match with the existing themes, we will customize the app as per the logo.
God's eye view $500
This feature allows the admin to view factors like overall earning, list of users and drivers with details, busy or empty status of drivers, location of online drivers, total number of trips, commissions earned.
Cancellation charge
The feature allows users to cancel the order anytime. However, a cancellation fee will be charged or deducted from the user's wallet and included in the invoice as predefined by the Admin.
Premium Restaurant
Restaurants under premium tag showcases beyond the users set radius. Once the user orders food from the premium restaurant, the concerned delivery person gets assigned, however for extra delivery costs.
Additional payment gateway
Stripe payment gateway pre-integrated in the app allowing drivers/admin to accept payments via credit and debit cards, regardless of the country the business operates. Payments can be handled and enabled dynamically from the admin panel.
Live chat with support team
The feature allows users to connect with the application's support team for reasons including but not limited to order issues, unable to communicate with delivery executive, payment problems, and other hassles. The raised queries will get resolved by the support team within a fixed timeline.
Exclusive Features Of Our UberEats Clone
---
Doorstep delivery
Users can place their food orders and choose to get them delivered to their doorsteps using this option. They can provide their delivery locations for the same.
Single store delivery
Here, your app can be exclusively used to order food from one restaurant or a restaurant chain. For delivery, you can employ their own delivery force or gig workers.
Multiple store delivery
In this option, your app can act as a marketplace to connect multiple restaurants with end-users. The delivery is handled by gig drivers to ensure efficient delivery.

Pick up/Take away
Users can either opt for the doorstep delivery of their food orders or choose to pick up their orders by themselves with the 'Take away' option.
GPS-enabled tracking
Once the food orders are out for delivery, users can track the delivery executives who carry their orders until they reach their respective delivery locations.
Mobile/ Web apps
Users can place their food orders from your app installed on their mobile devices or computer systems. It helps you in reaching a large segment of your audience base.
A Glimpse Of Our Ubereats Clone App Solution
---
A comprehensive workflow
of the app
Here, we present the workflow of our app panels for users, delivery executives, and restaurant owners to give you a glimpse of our app functioning.
What We Offer?
The UberEats Clone App includes the following
---
Main Website
User Web pane
User Android App
User iOS App
Restaurant Web panel
Restaurant Android App
Restaurant iOS App
Delivery person Android App
Delivery person iOS App
Dispatcher panel
Admin dashboard-All-in-one dashboard to quickly skim through the app activities and overall performance.
If you are looking to enhance the prospects of your restaurant or simply looking to start up a profitable business, then a food delivery application is exactly what you need. The convenience of ordering one's favorite meal with an app has taken the food industry by storm and has garnered a massive userbase all over the world. As ample opportunities exist in the market, you too can develop and deploy a masterpiece of a food-delivery app.
Entrepreneurs want to pursue projects that have low chances of going south and high chances of sizeable returns. That is exactly what we specialize in catering to our clients, with our UberEats clone script. Food delivery applications have come a long way since their initial emergence. They are continuing to incorporate more features and are being consistently optimized for the best user experience.
Food delivery apps are the thriving retort to the needs of hungry customers and you can get a solid foothold in the niche in return for large rewards.
What Is An UberEats Clone App?
It is a fully customizable and scalable software that can be instantly launched in the market. Supported by clone scripts that code for the latest features, you can successfully provide your food delivery service across multiple regions.
Employing a clone app to build your big food delivery software has several advantages over developing it from scratch. Saving you plenty of time and resources, using an UberEats clone is the best solution.
Whether you want to start a food delivery app for your own restaurant or want to aggregate various restaurants and provide them as a service to your customers, developing a world-class app with an UberEats app clone is the way to go.
What Kind Of Services Can You Offer Using UberEats Clone App
Our robust clone apps are designed with high-quality scripts that code for all the essential features of a paradigm food delivery app. We offer services such as
Cloud Kitchen
We help you set up a spectacular cloud kitchen that will only deliver food via the app. More and more businesses are preferring this service as the flexibility of simply renting out kitchens is cost-efficient.
Subscription-Based Service
Engage with more customers by providing them with discounted food delivery services for loyal customers through subscriptions. With more subscriptions, you can expect a higher revenue.
Diet specific service
Provide customers with dietary options that they can choose according to their preferences. Options include low carb diets, high protein diets, etc. They are a huge hit among customers.
Fresh bakery service
Offer customers with freshly baked food items such as bread, pastries, cake and more. You can also have your customers sign up for a plan through which they can avail your products on a regular basis.
Frozen food service
Frozen food gives customers a lot of flexibility in terms of when they want to cook it. No matter what it is vegetables, ready-to-cook meals, marinated frozen foods or simply frozen, it is a great service to dole out to customers.
Embark on a seamless path to building an all-inclusive food delivery app with our best-in-class UberEats clone script.
Our Ubereats clone App development process
---
The very first step to take to develop a comprehensive food delivery application is contacting us. On discussing your idea, we will provide you with a demo application.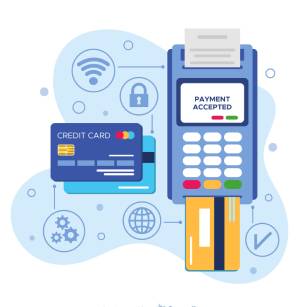 After you're satisfied with using the demo app, you can confirm and place an order with us.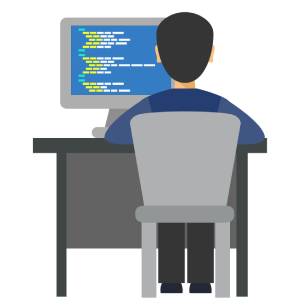 After the confirmation, we'll begin developing your app and see through its completion from start to finish.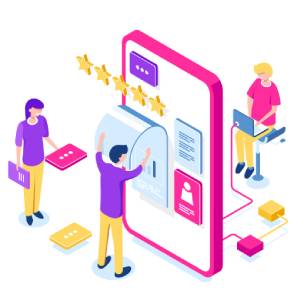 After beginning the app development process, you can suggest what language, currency, logo, design and brand name you would like to use for your software.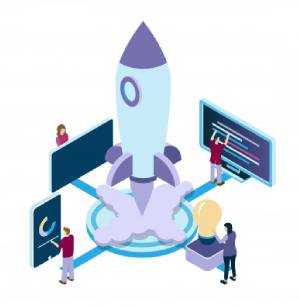 Finally, after rigorous testing of the app, we will launch it onto app store platforms like Google play store and Apple store.
Our Price
---
A fully functional food delivery app built with top-of-the-line technology at reasonable costs.
Get your app customized in the shortest time possible with us! To add extra value to the money you spend, we offer our UberEats clone solution in two different packages - Premium and Enterprise.
Premium Installation
Most Popular
Signup(Mobile Number)
View restaurant
Restaurant banner
Order from single restaurant
Order multiple items
Add addons
Product wise discount
Card/cash payment
Address addition/skip
Custom notes to admin
Delivery charge
Tax
Live order track
OTP during delivery
Dispute order
Commision to admin
Notice board to delivery boy
Custom push
Shift/Break for delivery boy
Past and ongoing order track
Manage address
Promotion
Coupon
Search for dish and restaurant
Rating/offer/DT for restaurant
"Signup(Mobile Number)
View restaurant
Restaurant banner
Order from single restaurant
Order multiple items
Add addons
Product wise discount
Card/cash payment
Address addition/skip
Custom notes to admin
Delivery charge
Tax
Live order track
OTP during delivery
Dispute order
Commision to admin
Notice board to delivery boy
Custom push
Shift/Break for delivery boy
Past and ongoing order track
Manage address
Promotion
Coupon
Search for dish and restaurant
Rating/offer/DT for restaurant
Add on Mandatory
Combination of service
dining
Takeaway
Membership for delivery boy"
Note

: We also accept

Bitcoin

Ethereum
Ripple