Every investor in the world will know about the phenomenon of Non-Fungible Tokens (NFTs). NFTs represent unique cryptographic tokens established on robust blockchain networks like Ethereum, TRON, and Binance Smart Chain. 
Some NFTs sell for millions of dollars due to high demand from prospective investors. In recent times, we have seen popular auction houses, stock exchanges, and celebrities trading and launching their own non-interchangeable crypto tokens in the market. 
Since NFTs are making a huge impact across various industries such as artwork, gaming, education, entertainment, healthcare, and sports, different businesses can use these one-of-the-kind crypto tokens to uplift the position of their brand in the world. Let's deeply know about Why Are Non-Fungible Tokens for brands so important?
How are NFTs advantageous to brands?
Boosts demand for products and services
Greater interest from customers can be received whenever businesses launch their own NFTs in the market. It can be created in the form of audios, GIFs, photos, and videos. The funds received from investors can be utilized for further development of the business and for fulfilling future growth expectations. 
Better execution of marketing campaigns
The popularity of the brand is increased in the minds of the target audience. Businesses can launch their NFT for special festivals, occasions, and to celebrate their achievements over a period. The crypto tokens can be sold for a specific price by conducting auctions where a large number of bids will be received from crypto investors. Information about the sale of the NFT can be shared on social media platforms, online forums dedicated to cryptocurrency, and paid advertisements. 
Increases trading activities
NFTs are extremely beneficial for businesses that sell different products. A limited-edition cryptographic token can be launched in the market with a predefined deadline for bidding. The NFTs can also be sold as exclusive prizes and rewards to a specific group of people. Existing customers who have been associated with the brand for a long time will surely purchase the NFT due to their deep loyalty. 
Ensures copyright protection
Each NFT created by a business firm is distinct from other digital collectibles in the market. The creator retains the ownership rights even after selling the crypto collectible. The content creators can also get a royalty for every resale of their NFT. The royalty can be charged as a percentage of the sales price. 
There are a whopping 584,471 NFTs in the cryptocurrency market currently with a monthly trading volume of $91.32 million according to data from Coinranking.com. The world has seen a rapid rise in the prices of crypto collectibles, increased trading, and greater market capitalization. Hence, there is a great opportunity for brands across various sectors to increase their profits by launching unique crypto tokens.
Some big brands that came out with NFTs and achieved resounding success
Pringles, the well-known seller of potato chips, launched 50 limited-edition NFTs for sale on the Rarible marketplace. The animated artwork consists of 1080×1080 six-second videos.
Pizza Hut, Canada sold its NFT for a whopping $8824 after listing different recipes for just $0.0001 ETH.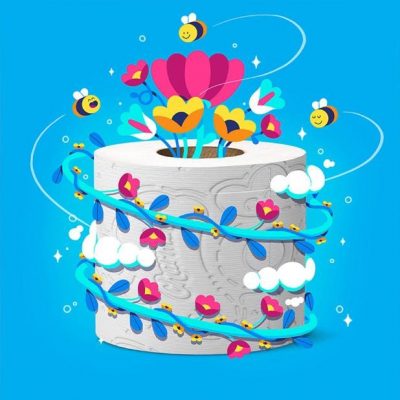 Charmin, owned by Procter and Gamble (P&G) sold five designs of NFTs representing toilet papers. The money received from sales will be donated to the California-based Direct Relief Charity.
Panini America, a platform where sports trading cards can be bought by investors teamed up with top leagues like the NBA and NFL. Digital collectibles representing players and their teams. 
Formula 1 came out with a game named F1 Delta Time established on the Ethereum blockchain network. Players can develop their NFTs by assembling different car parts and drivers. Car racing fans are purchasing these NFTs for several thousands of dollars. 
McDonalds announced the sale of NFTs in France representing its famous hamburger, Big Mac. Chicken McNuggets, Fries, and Sundae will also be offered as prizes to social media users if they win a contest. 
Reach out to our knowledgeable development team to popularize your brand's NFTs

Connect on WhatsApp Call Now!
Crucial factors to consider before launching an Non-fungible tokens for brands to your business  
Awareness about trademarks –

Though NFTs are unique digital assets, trademarks are needed for content creators to distinguish their crypto collectible from others in the market. They can prevent the counterfeiting of their digital collectibles by applying for patents in advance. Patents are issued by authorities like the United States Patent and Trademark Office (USPTO) for different brands. 
Publicity problems –

Since NFTs get a wide reach in the market, there may be a misuse of the content creator's name and brand reputation. This can lead to cases of publicity violation. Hence, the creators of crypto collectibles need to sign detailed clauses when NFTs are offered for commercial usage and also seek permission from third parties represented in the photos and videos.
Privacy issues –

The digital world that we live in faces a lot of privacy problems as all the data of the users are in the hands of powerful tech giants. Hence, NFT creators have to comply with the guidelines issued under the General Data Protection Regulation (GDPR) and California Consumer Privacy Act (CCPA).
Dealing with financial regulations –

Since the NFT trading boom has just started now, governments and regulatory authorities will soon come out with detailed rules and guidelines to control the sale of crypto collectibles. Hence, brands will have to disclose information like the creation of NFTs and transactions. 
How Appdupe helps to create Non-fungible tokens for brands?
Following the guidelines of Ethereum-based token standards like ERC-20, ERC-721, and ERC-1155 for easy creation of NFTs.

Listing NFTs for sale on the leading marketplaces like OpenSea, Rarible, Axie Infinity, Decentraland, and Gods Unchained.

Developing crypto collectibles showcasing different assets like artwork, certificates, domain names, fashion accessories, games, music, social tokens, and software licenses. 

Integration with the top digital wallets like MetaMask and Trust wallet for quick transfer of funds from the sale of NFTs.

Active marketing of a Non-fungible tokens for brands through influencer marketing, social media engagement, taking part in discussions on online cryptocurrency forums, publishing targeted advertisements, sharing newsletters as part of email marketing, and implementing affiliate marketing programs. 
Final Thoughts
It is an undeniable fact that Non-Fungible tokens have increased the value of digital assets. More attention will be received from retail and institutional investors to crypto collectibles in the future.
Anyone can become an NFT creator or collector quickly leading to the strengthening of the virtual economy.  NFT creators get fair compensation for their creations without needing to pay any commission to middlemen. 
Join hands with Appdupe for in-depth assistance and robust marketing brand management with NFTs. This will help businesses to enhance the trust level of investors in their digital collectibles.
Get in touch with our well-versed brand managers soon!

Connect on WhatsApp
Call Today

Marketing is my soul mate and writing is my side kick. Using my writing skills to share the knowledge of app development and upcoming technologies.
Have a Crypto Platform/NFT Marketplace Related Development Idea?
---
Get your free consultation now