Digitization is a key that has changed the way we think. Over the years, we could witness the surge in the increase of business activities on the internet platform. The era we live in now belongs to millennials who are tech-savvy and well-versed with technological gadgets. To attract these tech-savvies, entrepreneurs started thinking way ahead to satisfy them.
Ecommerce apps are one of the best examples of digitization. Entrepreneurs make good money out of these ecommerce apps. Especially, post-pandemic ecommerce apps have become the best place for individuals to shop their things. If you are an entrepreneur looking for ideas, an ecommerce platform will be the right choice for you to start your business.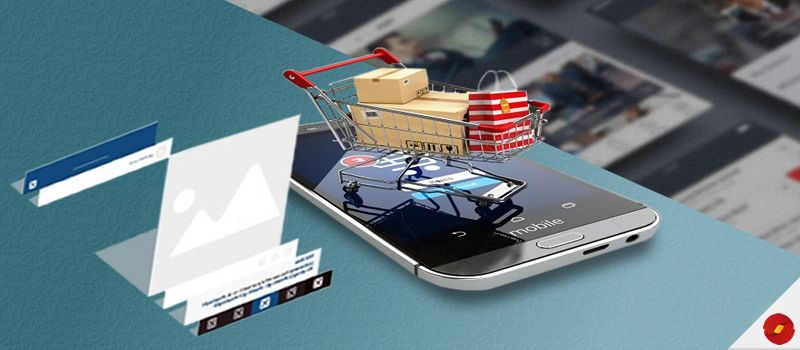 PatPat – An ecommerce app for kids and baby clothing
PatPat is an ecommerce app launched in 2014 exclusively for kids and baby clothing. In simple words, it is a one-stop solution for parents to shop all clothes, accessories and baby products for their kids and babies. The app allows users to buy top trending baby clothes at affordable prices.
In 2020, the app had global net sales worth the US $95.0 million. The due credit for the success of PatPat goes to the business model it adopted for its app. Initially, the app was specifically meant for kids and babies. Later on, the app featured matching outfits for families to wear along with their kids. Their idea does not stop here, and they further decided to offer maternity wear, shoes and apparel for mommies.
They followed another unique business tactic where they directly collaborated with the product manufacturers. So, they could be able to offer baby clothes at an affordable price for the customers. On the other hand, to maintain a rapport with the customers, the app opted for providing 24*7 customer support and assistance to resolve the queries of their customers.
The app users can also earn upto 30 referral codes in a month for referring their friends and families to shop with the shop, and in return, they also make coupons and discounts for their shopping.
How can you start your ecommerce business with an app like PatPat?
You would have seen how PatPat has come a long way in its journey from the previous passage. One of the primary reasons for their success is their business model for balancing both the manufacturers and customers. With gaining all these insights, now you can also start your ecommerce business in the market.
At Appdupe, we offer a PatPat clone app, crafted with replicating the features and models of the former. With our PatPat clone app, you can develop your online marketplace to integrate sellers/vendors and customers. Our PatPat clone app has the best in class features to support your business in terms of reliability and scalability.
GOT AN IDEA FOR PATPAT CLONE APP DEVELOPMENT
The best-in-class features of our PatPat clone app
User-friendly registration
We have streamlined our PatPat clone for the users to register easily with our app without much difficulty. They can sign in with their email address, phone number and also with their social media login.
While featuring thousands of products in the app, we also must provide options for the users to search and filter the products. The users can enter their products in the app and explore their products from the app.
Product images and descriptions
In an ecommerce app, it is essential to list the products and their images for the users to see them effortlessly. Along with this, the app will also show descriptions of the developments near their pictures.
The shopping cart option allows the users to add their product to the cart to save them for billing. The users can add products to their cart and proceed to checkout.
The PatPat clone app is developed to support multiple payments to select their feasible payment method for their purchase. The app shows various options like COD, credit/debit cards, net banking or mobile wallets.
This is one of the essential features of an app. The PatPat clone will send notifications to the users through SMS regarding their orders' critical updates and delivery status.
What will be the total cost of developing a PatPat clone app?
However, you would be impressed with our PatPat clone app, and now you would have probably wondered about the cost of our PatPat clone app. There is no fixed upfront cost for developing apps as various factors determine them. For example, the customization level, features and functionalities you opt for in your app also impact the cost factor.
Apart from this, you will be paying for the developers on an hourly basis and for additional technical support like API integration and bug fixing.
Wrapping up,
I hope you will now be impressed with our PatPat clone app. Why wait? Schedule your appointment with us to discuss further developing your personalized PatPat clone app.
Join our hands to develop your eCommerce business with a PatPat clone app

Marketing is my soul mate and writing is my side kick. Using my writing skills to share the knowledge of app development and upcoming technologies.
Have a Crypto Platform/NFT Marketplace Related Development Idea?
---
Get your free consultation now