Road Angles is a start up company in Melbourne. Its connects people who need roadside assistance with the people who can provide it. The app seems to be a lot better after understanding the
2 years ago, a start up called Road Angels launched in Melbourne. The startup was described as the 'Airtasker of roadside assistance'.  Road Angels, a two sided marketplace that connects people who needed help on the road with people who can provide the help quicker than the usual and for cheaper.  Marcus Wong the Co-founder said that the team knew there was one side where people needed cheap and quick assistance. But,  they realized that the other side was not going work soon after the app featured on SBS2's.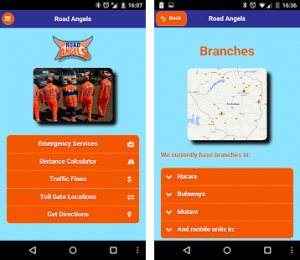 There was a lot of concern regarding the safety, quality and insurance of these providers. They were a bit idealistic in their initial proposal. Even though these were common problem heard to them they thought they could over come it. The job requires a lot more than just a tyre change and a persons who can do it. So, They decided to pivot to a professional-only model.
Wong strongly believed that Road Angels will be taking four percent of the market within two or more years. The roadside assistance market is a huge market, but Roadside Angels is ready to take over the market.
It hasn't always been easy and it's still not perfect as many offers don't exactly suit the customers, some even have brand preferences that the startup does not provide(Yet). The target market is the average Uber user said Wong. Once they do establish some brand recognition and trust with the customers they plan to expand. 
According to Road angles, an average driver needs roadside assistance once every 2 or 3 years. So why do we pay every year? Customers who have more than one car are allowed to change the details of the car they're driving using its app, Ensuring that a provider with the right expertise comes to the rescue.
The app is free to download. Peak hour service costs – $69. Off Peak – 11:30 pm to 5:00am costs $89. The startup earns $9 from each service.
Road Angels will expand to other capital cities and regional centers around Australia soon. Investment doesn't seem to be a problem here, The goal is to make the service worth the investment says Wong.
To get a Road Angels clone script click here and contact us : http://appdupe.com/uber-for-x-clone-script/

Marketing is my soul mate and writing is my side kick. Using my writing skills to share the knowledge of app development and upcoming technologies.
Have a Crypto Platform/NFT Marketplace Related Development Idea?
---
Get your free consultation now