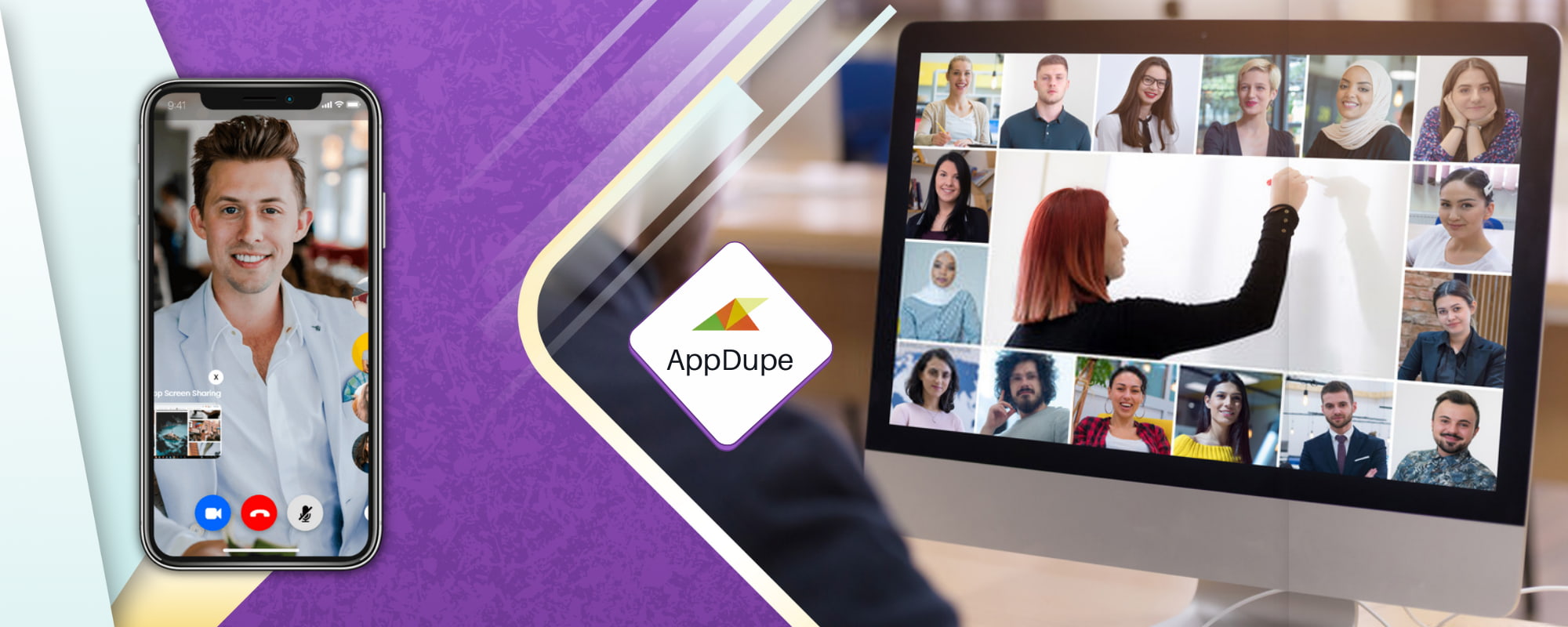 Once a wise man said that "A powerful teaching aid is what builds a strong knowledge base for children." Over the years, teaching modules and aids have changed considerably in accordance with the growing trends. As adults, we all seriously belong to the bygone era where we literally carried books and notes for learning. 
But students of this generation are more used to digital aids, which plays a major role in educating their minds. When schools and institutions were shut down, online teaching was the only way left with tutors to educate their children. It smashed a huge hit during the 2020 global pandemic. 
This software was instrumental in helping kids indulge in an active learning process. For educationalists, it was a drastic change that is hard to accept. But when it has become the new normal, exploring the best ways to develop them is the best thing you can do. Virtual classroom software is one of those innovative ideas for e-learning activities. This blog will highlight insights on developing a perfect Virtual classroom software. 
What is Virtual classroom software?
Online learning has become quite popular among students and teachers amidst the global Pandemic wave. Schools and colleges adopted their convenient video conferencing platforms like Zoom to teach their students online. These video conferencing tools are satisfying enough for people in terms of communication. 
But when it comes to learning purposes, they are out of the game. A strong platform with complete support for e-learning is what will benefit both the teachers and students. All credits to e-learning platforms that provided a better learning experience for the students.
Virtual classroom software is a tool to enhance online learning and educational activities for students. This will be an interactive tool that can encourage both the students and teachers to actively participate in a virtual learning environment. In simple terms, we can also define them as a virtually replicated classroom learning forum. 
The 21st-century campus report of 2021 states that nearly 61 percent of educational institutions provide virtual learning, and 53 percent of the students have shown interest in attending virtual learning sessions.
What benefits do they offer for the students and teachers?
Classroom interactions play a big role in molding students' knowledge and skills. In video conferencing platforms, students' mere participation is still a missing factor. But in virtual classroom software, teachers could bring out utmost participation from their students. Now, let us explore some of the advantages of this software. 
Benefits inherited by the students 
The students can actively interact on the platform.

It increases their productivity.

Even at their remote place, they could access these platforms to learn their stuff.

Easy to understand as the communications are very clear.

On-time completion of lessons.
Benefits inherited by the teachers
Teachers could inculcate real-time teaching experiences for their students.

Through this platform, teachers can interact with parents easily.

They can access their students' performance and analytics swiftly.

Teachers can also organize quizzes to test their students' knowledge.

It enables a systematic approach for teachers. 
Extraordinary features that come with our virtual classroom software 
Our Virtual classroom software development involves creating extraordinary features that can improve the functionality of the software. We have listed down those features for your understanding,
Interactive learning 
As discussed before, students should give their maximum participation in the classroom activities. It is a teacher's duty to bring out that aspect from a student. The Virtual classroom software has few interactive tools like quizzes and virtual hand rising options for the students to participate in the class activities. 
Online whiteboard 
No classroom can engage with blackboards as they are the easiest way to convey things to students. We have included an online whiteboard concept in our software where the teachers can virtually write content for students' understanding purposes. This feature will be a real benefit for the students and teachers. 
Video conferencing option 
Video conferencing is one of the best ways to communicate in a classroom setup. The students and teachers can participate in real-time lectures just like a face-to-face meeting. This makes the class interesting for them to participate in. 
Media player 
To make the class more interesting, teachers opt for video-based lectures where they will show interesting videos to the students. So, we have developed a feature where the teachers can play their videos and share them with the students to watch them. 
Performance analytics 
The app will measure and record the student's performance based on their participation and attention in the e-learning activities. At the end of the classes, the teachers can gather them for their assessment. 
Attaching and sharing modules 
We have also developed a feature where the teachers can give their reference notes, PPTs, and links to the students. This will largely help the students prepare as they need not spend more time searching reference columns. 
Screen sharing 
This is one of the important features of our app where teachers can share their screens for the students to view the contents displayed in their window screen. Unlike video conferencing apps, we have made it possible for the teachers to turn on their screen sharing option to share their windows application screen for others to view. 
Save your documents and videos 
We provide an exclusive option for the students and teachers to save their lectures, teaching modules, videos, PPTs, documents, assignments, and calendars. They can easily download files through this option for later use. 
How to get started with developing a customized Virtual classroom software?
Every popular business idea starts with research. So, it is mandatory to start your role by conducting research to understand the needs, demands, and trends. 

Evaluate your ideas and figure out the necessary technologies you need to start with your app development. 

Interact with academicians and explore how benefited they will be with your virtual learning software development. Innovate ideas and include them in your software.

Approach app development companies and get their estimation to know the budget of your software so that you can make your finances arranged. 

Once your software is ready for launch, start with the marketing activities. Develop a strategy and start promoting your app.
How much does it cost to develop your Virtual classroom software?
Appdupe, being a successful app development firm, follows a unique pattern for building apps. We start our task right from market research to reflect the recent trends and advancements in the app. Our well-distinguished team of developers is extremely dedicated and well-aware of different software and technologies. 
When it comes to the software development cost, it is calculated based on several factors. Some of the determining factors are features, app platforms you choose, UX/UI design, size of the app, technology stacks used, and customization standards opted by you. These factors have a direct impact on cost estimation. 
Along with this, you will have to pay additional charges for every technological advancement you choose for the app, like testing and API integration. 
Wrapping up,
Post-pandemic, e-learning apps are the most opted-out options by teachers and students. More than video conferencing apps, they are very beneficial for them. We hope you would have got insights into our Virtual classroom software development. Appdupe can offer you the best-in-class services that can stand unique in the market. Cue up your queries and schedule a meeting with us to discuss further.
Let your ideas meet the reality with our tech support

Connect on WhatsApp
Reach out to our tech geeks today

Marketing is my soul mate and writing is my side kick. Using my writing skills to share the knowledge of app development and upcoming technologies.
Have a Crypto Platform/NFT Marketplace Related Development Idea?
---
Get your free consultation now