The emergence of technology changed the dimensions of our shopping experience. We used to visit large shopping malls and centers to buy our clothes and products in earlier days. But now, with just our mobile phones, we are buying our products within a few seconds. Moreover, these apps provide a better shopping experience for people.
Zalora is a leading fashion retailer app with more than 600 million users globally. It also claims to be the most prominent ecommerce retailer in Asia. For any individual, it is their ultimate goal to reach a top position in whatever venture they plunge into. Let our Zalora clone be your stepping stone to enter the ecommerce world. In this blog, we have listed down the features and scopes of our Zalora like app.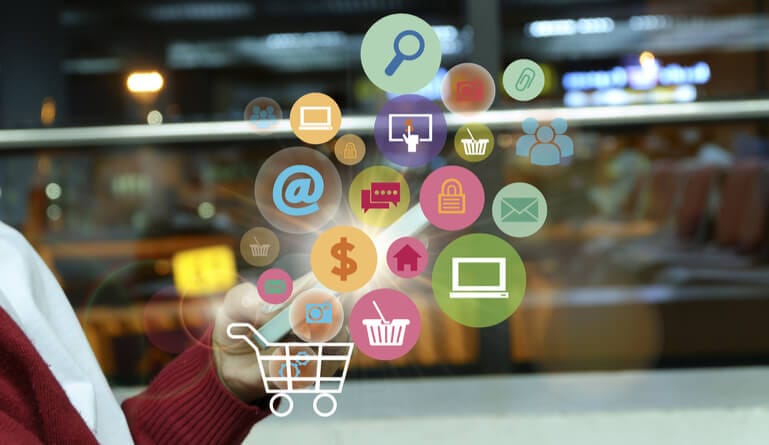 Zalora – Asia's leading fashion retailer app 
Zalora was launched in 2012, and it is a leading fashion retailer app. It is also a part of Global Fashion Group, the leading online fashion destination in the emerging market. The app has gained immense popularity among people in Asian countries like Singapore, Indonesia, Malaysia, Brunei, and Hong kong. 
The starting journey of Zalora is quite inspiring for entrepreneurs. Zalora started with just 20 employees, and currently, the employee count has increased to more than 1500. It largely contributes to the growth of the ecommerce market in Asia. Zalora is also known for providing better fashion statements for people. From stylish dresses to matching accessories and apparel, one can find products from top brands like Tommy Hilfiger.
The inspiring marketing tactics followed by Zalora
The success of your business completely depends on the effective marketing strategy you opt for. Even if your product is marvelous, you need to market them efficiently to the people. Otherwise, there is no use in having an extensive business model and plan. 
Zalora had a different strategy to market its products to users. It opted for an influential marketing strategy for engaging customers in a more emotional and aspirational way. They listed top brands from both the global standards and local markets for the people to select between the two. 
They opted for digital marketing to promote their products because they have understood the power and pulse of these social media channels. It gave top priority to Facebook over other apps to market its products. It consolidated the profile of the users according to their age, gender, and style preference to market the app. The next tool was Google ads, where it advertised its app for people. 
The digital marketing strategy which they opted for was one of the major reasons for their success. Instead of spending on TVC and billboards, they had an alternative way to market their app. 
How enticing will our Zalora clone be for your ecommerce business?
The Zalora clone app is a ready-made ecommerce platform for entrepreneurs like you to start their ecommerce business. The app is a replicated version of the original app and will have the same distinctive features. Our white-label Zalora clone script is entirely customizable for you to add your creativity and thoughts into it. With our app, you can launch your venture in a short span of time. 
The developer's team has put together all their skills and soul to develop perfect solutions for entrepreneurs to start their businesses. Our cross-compatible apps will support you to run on both the Android and iOS platforms. 
GOT AN IDEA FOR ZALORA CLONE APP DEVELOPMENT
The distinguishing features of our Zalora app clone
Our enchanting application will have the following features,
For users to search their products swiftly, we have devised an advanced search option. The users can search their products and get instant results in the blink of an eye. 
Unlike physical shopping, the users can add their products to the cart. They can save their products to the cart. Through this, they can easily proceed to the checkout page. 
An attractive home page is what will captivate more users to your app. You can feature the latest arrivals, top brands, offers, and testimonials on your home page. This will create a wonderful visual experience for the users to scroll through your app. 
Once the orders are placed, you can allow your users to track their product delivery and their live location. You can keep them updated right from their order placement, transaction, and order delivery. 
Sometimes your users will be captivated by certain products but unable to buy them at that moment. In such a scenario, they can save the products on their wishlist. So they can buy them the next time they visit the app. 
Our ecommerce app solution will have more than one payment option for the users to pay according to their feasibility. We have a range of payment options like card payments, mobile wallets, net banking, etc. 
We have also built an in-app chat option for the users to ask their queries. This will act as an internal communication channel between you and your users. 
We all are quite aware of the power of social media. You can swiftly encourage your users to share your products and app on social media. This will increase the visibility of your app. 
This is one of the best ways to encourage your users to speak out about their experience with your app. The users can give their ratings and feedback on the products they purchased with the app. 
On a concluding note,
The online shopping segment has gained a separate fan base among youths. With different ecommerce apps on mobile, we enjoy shopping for our favorite products from the app. You can mark your debut into the ecommerce industry with our Zalora clone app development. Appdupe will ensure to provide you the best-in-class app solution for your venture.
Attract a million fashion-lovers with our app like Zalora

Marketing is my soul mate and writing is my side kick. Using my writing skills to share the knowledge of app development and upcoming technologies.
Have a Crypto Platform/NFT Marketplace Related Development Idea?
---
Get your free consultation now