The craze for social media has never declined so far; instead, there's always an inclined growth. There is heavy competition in this market, and innovation & development is the only key to sustain. The companies are forced to provide new and better features to the people all time to prompt their existence in the market.
Top companies like Instagram, Facebook, and WhatsApp are now merged and owned by one company, and all the functionalities are provided by these apps under one company, which makes Facebook earn more profits. It also integrates many features making it easy and convenient for the users to use these applications.
Clubhouse? what is it?
There are many social media apps in the market, but to stand unique in this market, the applications should definitely be working differently from the existing ones. The Clubhouse is one such application that is an exceptional app. The whole ideology behind the working of this app is very interesting. This app is entirely different from others, as it eliminates all the key elements of social media, i.e., photos, videos etc., and mainly focus on audio. Yes, it is an audio-based social media app. It allows the users to interact, collaborate, chat and share their thoughts, views or emotions through voice. The ultimate focus of this application is to bring out the voice of people without the fear of socialism and with the consideration of social aspects.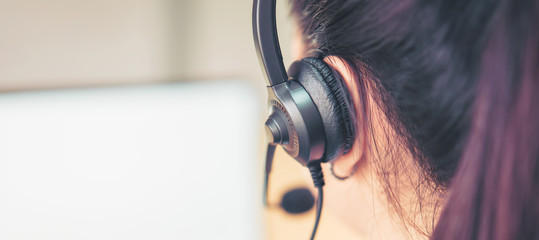 Social media, business and marketers
Clubhouse app is redefining the social media platforms and which automatically attracts many businesses as social media is a major platform for marketing and reaching out to a mass audience at a go. This app's main focus is to maintain a high standard conversation which results in productive outputs. The main users of these apps are writers, authors, speakers etc.; it provides a creative space where the users get to learn and express their ideas or views. The foreseeable future in this social media platform is attracting many businesses into the picture; the stats regarding the user base of Clubhouse is huge.
Clubhouse currently has around 2 million users weekly, and the user's usage is around 11 – 22 hours a week. This is a billion-dollar business; also, Clubhouse is only available at the Apple market for iPhone users. Imagine the quantitative if it becomes available for the Android platform too. The scope for marketing is enormous here in this app, so marketers and business cannot eliminate this platform.
What does it take to start a social media app business?
To answer this question simply, let's say having an idea like Clubhouse is the best way to enter and sustain in the social media apps segment. If we look at the possibilities on the scope for this business, there are plenty of positive aspects we can list. An app like Clubhouse is all you need to enter into this business segment. The Clubhouse is rich in features and more user friendly, but since it already exists in the market, an app that contains all the existing features with the inclusion of additional features and enhancement of user experience is what it takes to sustain in the market.
What will be the cost of building an app like Clubhouse?
Building an app like Clubhouse will cost somewhere around $15,000 – $230,000, including maintenance and other expenses. The app developers will charge on an hourly basis, and an app like Clubhouse will cost around $20 – $25 per hour for the development process, and the maintenance will be additional and requires constant investment. Approximately it takes around 500 hours to develop an app like Clubhouse. Any other add-ons will be incurring more money and time, which is subjective. There is no scarcity of app development companies in the market now, and the cost keeps changing from one company to another. The alternative solution would be clone scripts and the cost of Clubhouse Clone would be comparatively nominal.
Appdupe is one such app development company; We can help you to develop apps according to your requirements. We offer clone script solutions that will cut off the huge cost that it takes to develop an app. These clone scripts are pre-built applications that can be further customized according to your requirements. It is a whit-labelled solution, and it is legal to use. We also have a pre-built demo of Clubhouse Clone Script.
The apps built by our company involve high professionals who understand your needs and requirements and analyze, research and brainstorm to give the best solution that can suit you. The process includes planning as the initial step and further proceeded with development. We ensure that the end product we provide to the client is the best deal that could ever be. We also include various additional features for these clone apps and offer a wide range of customization options that can be chosen according to your preferences.
GOT AN IDEA FOR CLUBHOUSE CLONE APP DEVELOPMENT? CONSULT WITH OUR EXPERTS

Connect on WhatsApp Contact Us
Exclusive features of our Clubhouse Clone app
The Profile creation process has been made very simple and easy. Users have to enter their name and phone number to sign up. The usernames should be kept unique in order to avoid confusion while using, so the names should be pre-booked.
The Hallway is the main feed of the audio-based social media app. This is where users can view the current and active chat rooms. At the top of the Hallway, the clubs and scheduled rooms that you follow will be listed.
From the Hallway, you can also:
Search for a user by using their keyword or name
Invite your friends, colleagues or anyone to join Clubhouse
View calendar with upcoming scheduled rooms' dates
Alter or manage your Clubhouse profile
Clubhouse Room provides you with a view of rooms and the list of active users participating in those rooms, and the topic that is being discussed. The rooms can also be a podcast. The section provides you to listen to the conversation or mute / exit the room to explore other active rooms in the Hallway.
There is an option to create your own club within the application. It allows you to create communities inside the app wherein you get to host as many numbers of conversations and meetups with the other members you want…
There are mainly four types of memberships that are active inside a club:
Founder
Members
Admin
Followers
Clubhouse Clone app's push notification is very direct. Click on the notification icon and you can see the following notifications –
Your new followers
When your followers or following user is speaking in a room
When a user invites you into a room
When a user you're following schedules a room.
For inviting someone to be your connection in the app, they should be a contact on your phone. When you link your address book with the app, you can see the people who are already using the application, and also search and invite options are available in the application.
In such a type of audio-based social app, there are always sensitive issues that are spoken or discussed. Since the choices and preferences of people are subjective, there are many chances for the users to hurt or get hurt by the voice of the rooms. Moderators ensure that there's a clean functioning of the rooms. These moderators can limit the speakers and audience interaction in case of any racial abuse or general abusive statements.
And there are many more that can be included; We provide the best clone app service with a great collection of add-on features and customization options.
Final Thoughts
After going through it, you would have probably come to the conclusion of proceeding with clone apps, which are economical, time-saving and worth spending. So what are you waiting for? Drop a mail and get in touch with us for Clubhouse Clone app development services. We will help you to become a sound businessman in the field of social media apps.
Do you want to be a sound competitor ? Reach us to become one

Connect on WhatsApp
Click here to hear back from us

Marketing is my soul mate and writing is my side kick. Using my writing skills to share the knowledge of app development and upcoming technologies.
Have a Crypto Platform/NFT Marketplace Related Development Idea?
---
Get your free consultation now