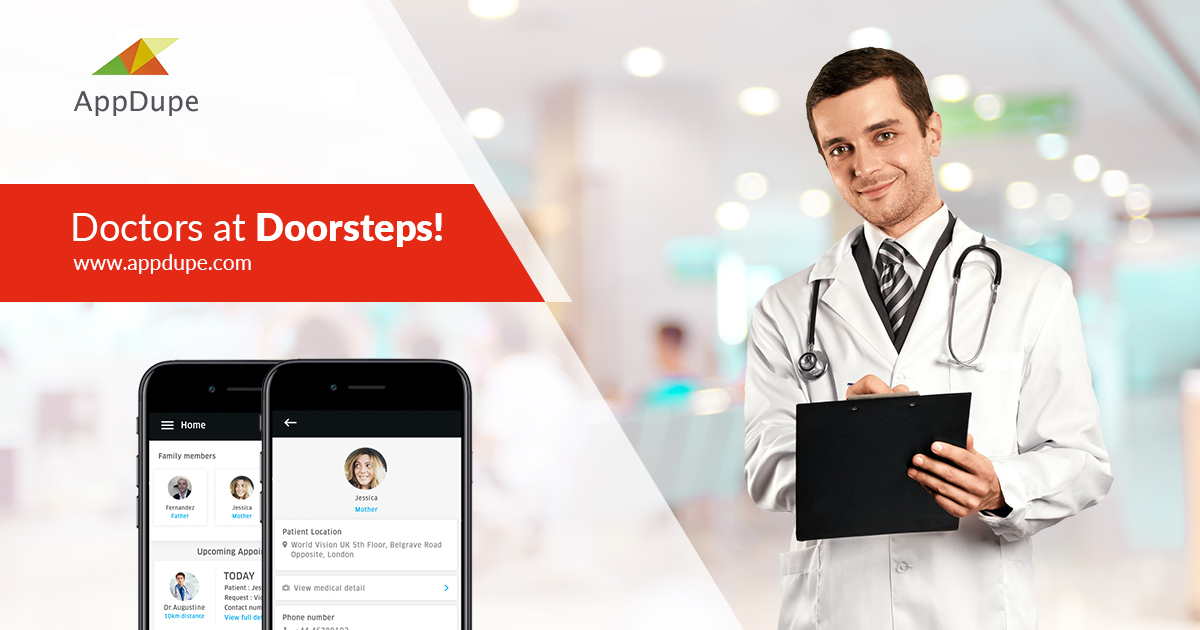 What can you expect from the Healthcare industry in 2019? Healthcare sector has seen a lot of technical advancements in 2018, and it is expected to be revamped in the years to come. The arrival of healthcare apps is on the rise, and it has made the healthcare sector sounds more organised.
Why are mobile healthcare apps important?
Apps in the healthcare sector help in many ways such as,
Cost-effective solution
24/7 availability
Comfort and convenience
Transparency
Instant support and knowledge on medical ailments
Prompt medical attention
Enhancement in self-diagnosis
Database in fingertips
Earlier, patients didn't have pertinent information about the skilled doctor, appropriate medical treatment or hospital. Now with the help of apps, they can have direct contact with a doctor anywhere and anytime.
Is the industry flourishing?
According to a report from Forbes, 2 million video consultation happened between primary healthcare providers and patients in 2015 in the United States. It has seen an annual growth rate of 25%, and it will reach 5.5 million by 2020.
Healthcare industry is evergreen and making a venture in this industry with an app is one of the most fruitful ways to generate income in a short span.
With Appdupe, you can get a feature-rich, easy to deploy and highly scalable on-demand doctor app. Some of the smorgasbord features of the app are as follows:
Doctor profile
Your customers can view with ease, the detailed profile of doctors' years of experience, specialities, visiting fees and much more.
Geolocation
The doctors and customers can view each other's location on the map with much ease.
Stripe payment gateway
This feature helps your users to make secure payments. Every time the customer gets/ completes a service, the payment will be deducted automatically.
Set doctor's range
As an admin of your app, you can set the distance range for doctors in accepting a request. When a customer places a request, the doctor in the specified range alone gets the request.
Booking through SMS/ Phone/Email
You can receive your customers' request through every medium such as a message, mail or phone.
Separate dashboard for doctors
The doctor gets a separate dashboard for getting a request from patients, availability toggle, commissions earned and so on.
Review & Ratings
Customers can place their ratings and reviews on the doctors they have requested.
Take the healthcare sector by storm with an apt app from AppDupe and kickstart your venture in the evergreen medical sector.
Help your customers heal!

Marketing is my soul mate and writing is my side kick. Using my writing skills to share the knowledge of app development and upcoming technologies.
Have a Crypto Platform/NFT Marketplace Related Development Idea?
---
Get your free consultation now