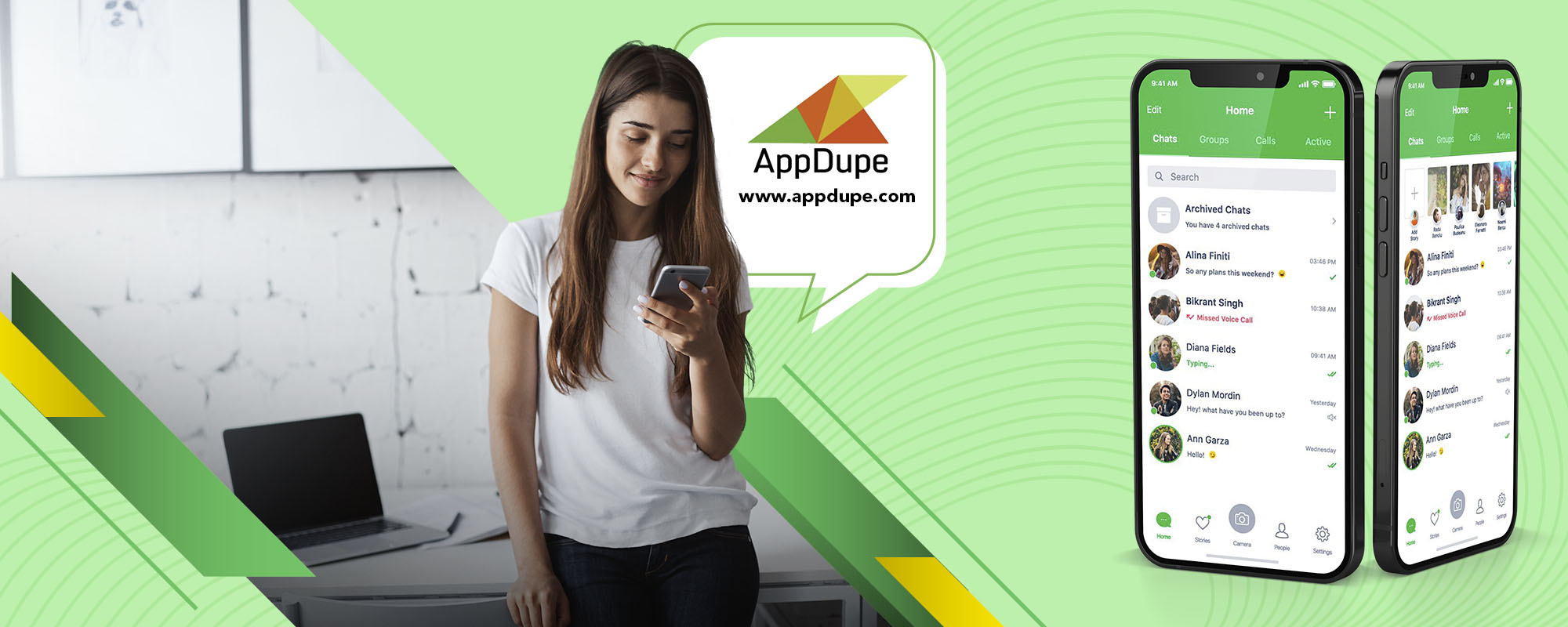 During the bygone eras, it all started with sending messages through people and birds. After ages, now it's time for digitization where we can send instant messages to anyone at any time we wish. People need not have to spend too much time waiting for the receivers to send their replies. Here, everything happens in a blink of an eye. 
Messaging apps have become a common thing to use on our mobile phones these days. Almost all the business communication happens in these apps as they are easy and convenient to handle. Are you excited about hearing about our KakaoTalk clone? We have given a brief account on KakaoTalk clone app development for entrepreneurs to successfully launch their messaging app in the market. 
How is KakaoTalk making news around the South Korean market?
KakaoTalk is leading the messaging app market in South Korea. The app is known for sending and receiving messages, photos, videos, voice notes, and geo-location sharing.
The app has garnered around 150 million users and is best known for offering the services free of cost for the users.
When compared to the global market, the app is quite popular in South Korea. It offers impeccable services to people where it also offers various other options apart from messaging. It offers games, shopping, music, and an e-wallet facility for the users. The app can be accessed by only those who are already registered to it. Non- KakaoTalk users cannot send or receive messages through the KakaoTalk app. 
What is so unique about the digital ID card wallet of KakaoTalk?
In 2021, it launched its new feature where users can register and carry nationally accredited certificates through the app.
The app also has ideas of launching services to verify online banking registration and digital drivers' license in the pipeline. The digital driver verification service just began in June of this year. The app is supported by blockchain, which is a decentralized service in which the users' data are kept in digital ledgers, which prevents it from getting hacked by any anonymous users.  
How about scheduling a meeting with our team?

Connect on WhatsApp Contact Us
What are the enthralling features of our KakaoTalk clone script?
Appdupe offers a ready-made KakaoTalk clone app that can assist entrepreneurs in launching their app in no time. Our well-developed KakaoTalk app clone will have the following features,
Easy user registration 
The KakaoTalk clone follows a simple registration process where the users can register using their mobile numbers and email address. They will instantly receive their verification through OTPs generated to their mobile phones. 
Emoticons and stickers 
This is one of the important features of a messenger app. When people chat through the app, sending and receiving plain text messages is quite boring. So, to entertain the users, we offer different ranges of emoticons and stickers which they can use in between their texts. 
Voice/video calls 
These are other captivating features that draw a lot of people these days. The app provides access to the users to make their video or voice calls to their friends and their dear ones. 
Share media files 
Our KakaoTalk clone script allows the users to share their media files like images, videos, music files with their friends or someone from their contact list. They can also share presentation files and word documents through this. 
Gaming features 
Along with the messaging features, the app will also have an option for games. The app will offer both free and paid games for the users. They choose between their favorite game options. 
Shopping 
As mentioned, the KakaoTalk clone will offer a plethora of services for the users. In simple words, it will be a one-stop solution for all. The e-commerce feature of the app will give space for the users to purchase products from the listed vendors. 
KakaoTalk clone e-wallets
The users can store and save all their important e-certificates in the app through its e-wallet system. They can digitally carry all their certificates to anywhere in the world through its protected e-wallet solution. 
Notifications 
This is one of the important features of an app. Here, the app will send instant notifications to the users. Whenever the user receives any messages from others, it will notify them. Along with this, if there are any updates, it will send notifications to update them through the play store or app store.
What is the expenditure to develop your KakaoTalk clone app?
The KakaoTalk clone app development involves several determining factors embedded. Though it is a ready-made app, it has its own complexities involved in the development phases. As a business owner, you will end up paying for the things which you choose to have in your app. 
The determining factors that play a major role in the app development cost are the features, app platform, app design, customization standards preferred, technology stacks used in the development, hours spent by the developers in developing the app, etc. 
In case you have your own technological advancements and unique features to add to your app, you have to pay some additional costs for the same. 
Why choose us for your messaging app development?
Appdupe is a leading app development firm that has been in the market for several years. Our experience in providing the best app solutions makes us stand unique in the market. The White-label solutions will give a complete takeover to replace your business testimonials in the app. We assure you of providing the best-in-class services with scalable and reliable solutions.
Wrapping up,
As individuals, messaging apps are our real-life saviors through which we can send messages to anyone at any time. Almost all of us are confined to one or other messaging app to text or communicate with our friends and family. This is the reason why we are stressing the value of launching a messaging app like KakaoTalk clone. You can also schedule an appointment with us to share your ideas with us.
Join us to develop your KakaoTalk clone app.

Marketing is my soul mate and writing is my side kick. Using my writing skills to share the knowledge of app development and upcoming technologies.
Have a Crypto Platform/NFT Marketplace Related Development Idea?
---
Get your free consultation now