Macy's Clone : Revolutionize online shopping with our excellent Ecommerce app like Macy's
Author
Amazon Clone, Macy's Clone
Customers get the highest level of convenience by shopping through a departmental store. They can purchase all products from A-Z quickly at an affordable price. Macy's is a well-known American department store with several branches. It offers the best deals for shoppers through seasonal sales. It has grabbed a strong position in the USA since its launch in New York in 1858. Macy's retail platform offers shipping options to more than 200 locations across the world.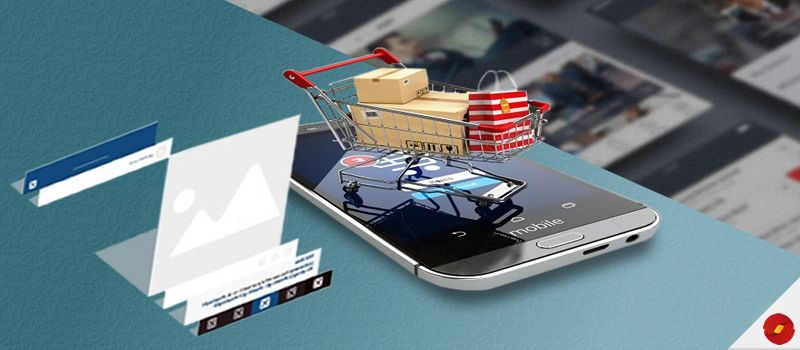 How has Macy's performed in 2021?
Macy's earned a whopping $4.71 billion in revenue – from January to March this year. The American retail chain also pocketed a humongous profit of $103 million in the first quarter of 2021.
Customers are buying more products like – fine jewellery, fragrance and luxury items, home equipment, and watches from the departmental stores of Macy's.
Overall sales grew by – an impressive 62.5%. Macy's added 4.6 million new customers in the first 3 months of 2021.
The market capitalization of Macy's – departmental chain crossed $6 billion in May 2021. Its share price increased by 70% last month.
Digital sales grew by 34% – when compared to 2020. 47% of new shoppers opted for online purchases due to the raging Covid-19 pandemic.
Subsequently, the retail platform is targeting – yearly sales between $21.73 billion and $22.23 billion. 45% of its customers are under the age of 40. 82% of digital orders came from repeat customers.
Above all, Macy's is aiming at – earning a mind-boggling $10 billion from e-commerce sales by 2023.
How entrepreneurs can strike gold by procuring the Macy's clone?
Entrepreneurs aiming to become a top retailer in the market can get the customized Macy's clone script from AppDupe. Our experienced developers create modern Android and iOS apps for customers, delivery executives, and vendors.
The advanced web dashboard ensures a world-class shopping experience for users. A robust admin panel helps to control the day-to-day business operations efficiently.
What are the attractive features of our Macy's app clone?
Shop by Department Toggle 
Customers can buy high-quality goods from different departments on an app like Macy's. They choose between bed and bath products, handbags and accessories, home appliances, jewellery and watches, sale and clearance, and shoes. Besides that, there are separate sections for babies, kids, men, and women.
Real-time tracking of orders 
Customers will know the Estimated Time of Arrival (ETA) of their products by clicking the "Order Tracking" option. The shoppers must enter their email address and order number to track the movement of their goods.
Acceptance of several payment methods 
Customers pay for their ordered products instantly on our Macy's clone script. They process transactions through American Express, Discover, E-Gift cards, Mastercard, PayPal, and Visa. Hence vendors get their payments securely without any delay on our Macy's clone.
International customers can return damaged products within 180 days of purchase. Shoppers from the European Union (EU) can return defective goods within 7 days after completing their transactions.
Additionally, customers can return products directly shipped by vendors and give back gifts received from family members and friends. Shoppers have to enter details like address, date of purchase, description of goods, email address, phone number, store number, the reason for returning the product, and transaction number. They will get a refund or replacement soon.
Customers can purchase affordable fashion outfits through our Macy's Backstage collection. The section keeps updating with eye-catching gifts, new products, and trendy garments. Shoppers will access the list of stores open to purchase their fashion accessories.
Availability of handsome discounts and offers 
Customers can purchase selected products at economical prices on our App like Macy's. International shoppers get extra discounts by subscribing to our exclusive email updates about the latest deals.
Users who own the Macy's Card get a flat discount for products purchased for a certain period. The admin of the Macy's clone will verify the creditworthiness of customers before giving them the valuable Macy's card.
There are 3 different kinds of Macy's Cards (Gold, Platinum, and Silver). All cardholders get advantages like special birthday surprises, free shipping of products, perks, star money bonus days, and star passes. Shoppers who have Platinum Cards get more rewards than those who own Gold and Silver Cards.
Furthermore, customers get extra discounts from food delivery apps, gas stations, restaurants, and supermarkets by using the 3 kinds of Macy's Cards.
A Rating and Review System 
Shoppers easily share feedback about the quality of ordered products on our Macy's clone script. They post comments and opinions by clicking the "Tell Us What You Think" option.
Customers get the latest information about lucrative offers through the Macy's Wallet. Speedy checkout is offered when shoppers add their Macy's Bronze membership or Macy's Card to their Macy's Wallet. They receive benefits like exclusive coupons and star rewards.
Beauty Box monthly subscription plan 
Customers who love beauty care items and personal accessories can purchase the Beauty Box monthly subscription. They get access to newly launched beauty care items (A Chic Pouch), extra discounts on each purchase, and 5 samples from famous brands. It also includes popular fragrances and skincare products.
Provision of 24×7 customer support
We offer round-the-clock technical assistance to users in the Macy's app clone. Users resolve complaints and grievances related to account management, order processing, deliveries, payment execution, pricing, promotional offers, and rewards. They can approach the Help Centre via email, live chat, and phone.
GOT AN IDEA FOR MACY'S CLONE APP DEVELOPMENT
What is the cost for Macy's Clone App Development?
AppDupe divides the total cost for establishing a Macy's clone script into multiple phases. The majority of the budget is allocated for business analysis, market research, creating the User Interface (UI), developing the front-end and back-end sections, testing the loading speed and security, launching the retail platform, and conducting large-scale digital marketing campaigns.
Entrepreneurs have to spend more if they utilize services such as fixing glitches, maintenance, software updates, third-party API integration, and technical support.
The cost of developing an Ecommerce app like Macy's may increase due to factors like complex features, the higher hourly rate charged by developers, the level of customization, the time taken for development, and the usage of an advanced tech stack.
Wrapping Up
Macy's has boosted its financial performance recently due to the fiscal stimulus package announced by the US government, increase in disposable income of customers, and massive rollout of Covid-19 vaccines. Its productive partnership with Klarna fintech services has helped to acquire more young shoppers who use the "Buy Now Pay Later" (BNPL) option.
Macy's will focus on handling tough competition from other retail platforms like Amazon, COACH, Kohl's, Target, and Walmart. It will work hard to convert new customers into loyalty program members. The American retailer will also use technologies like data analytics and live video shopping to enhance conversion rates.
Importantly, entrepreneurs pocket hefty revenue from the Beauty Box monthly subscription plan, imposing a commission from each seller for every order, Macy's Card, publishing of targeted advertisements, registration fees from vendors, and transaction processing charges.
Hence, you emerge as a strong retailer in no time by obtaining the tailor-made Macy's clone from AppDupe. Contact us now and boost your business results soon.
Win the online shopping race through Macy's Clone App Development

Marketing is my soul mate and writing is my side kick. Using my writing skills to share the knowledge of app development and upcoming technologies.
Have a Crypto Platform/NFT Marketplace Related Development Idea?
---
Get your free consultation now