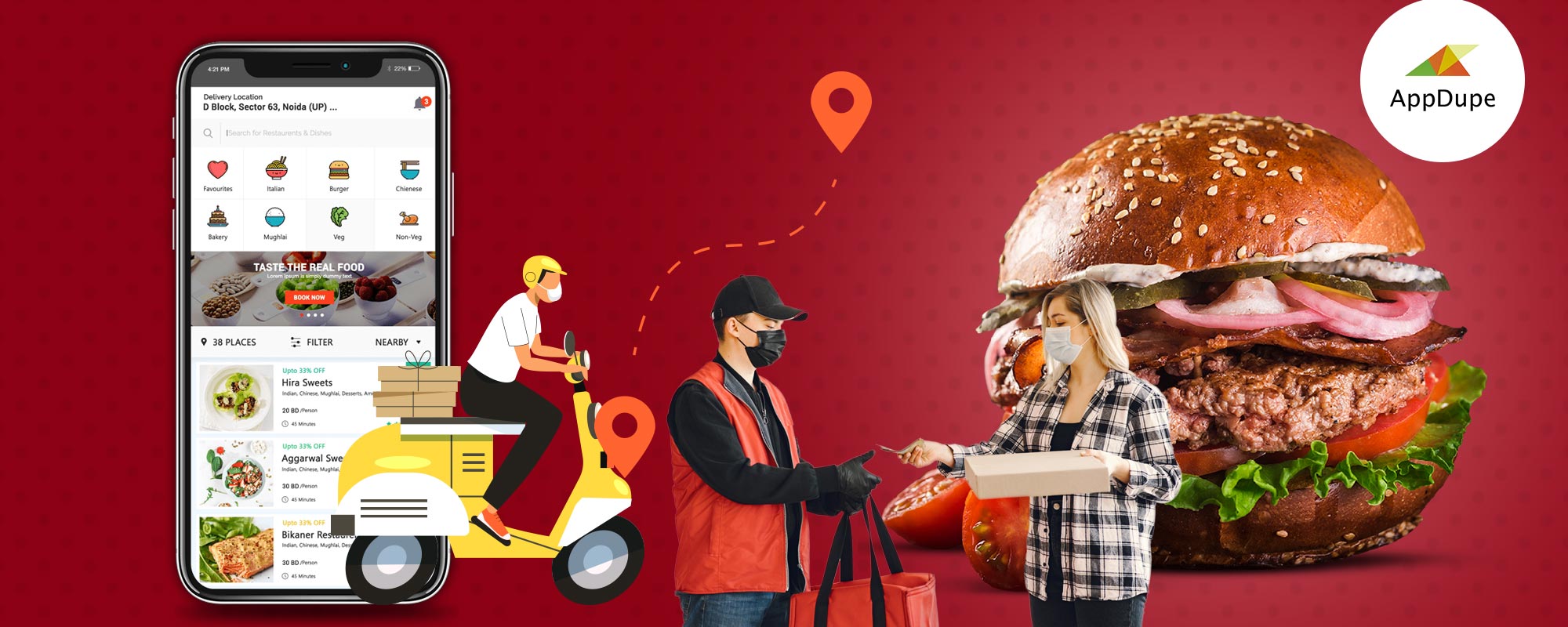 Handling the day-to-day business activities of a restaurant has become very difficult due to the Covid-19 pandemic. Eateries could operate only at 50% of their operations due to strict social distancing norms. Now, there is no possibility of customers dining out because of total lockdown measures imposed by governments. Hence, restaurant owners can do business only through two options, delivery and takeaway.
Digitization has taken over our lives, and entrepreneurs in the food industry also have to adapt to rapid changes. Owners of eateries can cut down huge costs by eliminating cumbersome paperwork. They can use a modern online ordering system like Restolabs to boost their operational efficiency. It is utilized by 4000 restaurants across the world.
What are the Unique Selling Points (USP) of a platform like Restolabs?
Restaurants can stop paying hefty commissions – to third-party food delivery apps. They just need to incur a flat fee for using the Restolabs digital ordering system. Additionally, there is a 14-day free trial available both for small and large eateries.
It offers a plethora of benefits like – access to analytical reports, quick set up of the menu, and sharing of instant notifications.
Impactful digital marketing campaigns can be implemented – by entrepreneurs on the Restolabs platform. Hence, they can easily establish a personal touch with customers.
Entrepreneurs aiming to dominate the food industry can achieve their business objectives by getting a platform similar to Restolabs from AppDupe. They can overtake their competitors in the industry easily with a world-class alternative to Restolabs.
What are the key features of our customized Restolabs Alternative?
An advance ordering facility – Customers can reserve their orders several weeks and months beforehand. Entrepreneurs can share information about minimum days for preparation and menus in advance to help food buffs make the right decision.
Contactless delivery option – Ensure a high level of safety and trust for your customers by showcasing information about Contactless deliveries. It also contains a QR code scanning option for lightning-fast processing of food orders. Entrepreneurs can add separate buttons for Contactless Ordering, Curbside Pickup, and Takeaway.
Acceptance of a variety of payment methods – Entrepreneurs, can ensure speedy settlement of bills through numerous payment options on our Restolabs Alternative. Customers process transactions through Apple Pay, cash, credit cards, debit cards, e-wallets, Google Pay, net banking, PayPal, Sodexo, and wire transfers.
Availability of detailed reports – Enhance the quality of business operations by viewing comprehensive Time, and Material (T&M) reports. It contains the latest financial information about cash flow, costs, profits, and revenue.
Easy conducting of promotional campaigns – Retain existing customers and add new foodies in a hassle-free manner through massive promotional efforts. Entrepreneurs can share coupons through instant messaging platforms, and newsletters through email to encourage users to order food frequently.
You can also circulate the benefits of loyalty programs on social media networks. It offers cashback, discounts, and rewards to current customers for referring new users to the eatery.
Flexible changing of menus – Modify the menu of your eatery by knowing the frequently ordered dishes by customers. Restaurant owners can attractively display special combos and seasonal food items to increase their total sales.
Provision of round-the-clock technical assistance – Restaurant owners can resolve all complaints and glitches by contacting the dedicated Help Centre. 24×7 technical support is offered in numerous languages via chat, email, and phone.
Seamless API integration – Eateries can swiftly integrate their Point of Sale (POS) system with our Alternative to Restolabs. Hence, important tasks like order processing and payment execution are taken care of seamlessly.
You can divide your customers into either online or offline and also provide various coupons, discounts, and offers to impress more foodies. Therefore, integration with multiple APIs assists entrepreneurs in controlling both their front-end and back-end operations.
Sync with your Facebook Page – Attract social media users by setting up a Facebook ordering link on our solution similar to Restolabs. Customers will press the Order button on your restaurant's Facebook Page, directly access the menu, and order their desired food items. You can also process transactions immediately through Facebook Pay.
Want To Rake In Millions With Restolabs Alternative?

Connect on WhatsApp Contact Us
What are the 3 plans we offer in our Alternative to Restolabs?
Basic – It is a monthly subscription plan for restaurants. Eateries get multiple features like a mobile ordering facility, an online payment gateway, an order management dashboard, a personalized coupon builder, a reward program, and unlimited order processing option. The basic plan of the Restolab Alternative is also available yearly.
Premium – It contains all the features of the Basic plan. The Premium monthly subscription plan offers more functionalities such as sharing of notifications through Fax and Printer and an exclusive mobile ordering app for your eatery.
Enterprise – It contains a top-notch Enterprise module and integration with a modern Point of Sale (POS) system. Business enterprises can contact our team and share their requirements related to features, pricing, and special offers.
Why choose AppDupe for Restolabs Alternative Development?
Once you have chosen the right plan, we assure you of the setup of the solution similar to Restolabs in just a few minutes. Our talented team also provides extensive post-deployment services like bug fixing, maintenance, software updates, technical support, and third-party API integration.
Above all, our developers also offer detailed guides and manuals, flexible changes in colour and font, a free menu setup tool, and an inbuilt coupon engine.
Moreover, we popularize your restaurant by publishing strategic advertisements, sharing press releases, and posts on social media networks. Additionally, conversion rates are optimized through email marketing and Search Engine Optimization (SEO).
What is the budget for creating a Restolabs Alternative?
The total cost of developing a similar order management system to Restolabs depends on factors like cross-platform compatibility, features, hourly rate paid to the developers, the level of customization, the type of technologies used, and the entire time devoted for development.
Wrapping Up
The global restaurant management software market will cross a humongous value of $6.94 billion by 2025. It will grow by an impressive annual rate of 14.6% for the next 4 years.
Our amazing alternative to Restolabs takes care of all activities like inventory management, menu modification, order processing, payment execution, and table management.
Above all, entrepreneurs can also use technologies like cloud computing and data analytics to get greater growth. Hence, offer an unforgettable food experience soon to customers by obtaining the radiant Restolabs Alternative from AppDupe now.
Want To Rake In Millions With Restolabs Alternative?

Connect on WhatsApp
Contact Us!

Marketing is my soul mate and writing is my side kick. Using my writing skills to share the knowledge of app development and upcoming technologies.
Have a Crypto Platform/NFT Marketplace Related Development Idea?
---
Get your free consultation now