Riide app clone: Guide to launching your taxi booking app like Riide in the US, UK, and Canada
Author
Riide clone, Uber Clone
When you talk about taxi booking apps, you'll inevitably remember Uber. Being a pioneer for the entire on-demand app industry, Uber has made taxi rides affordable, reliable, and perfectly safe. Since the advent of Uber in 2009, the graph for online taxi booking services has been upward. Entrepreneurs never associate the terms 'evergreen' and 'everlasting' to a specific industry, unless and until the sector promises their ROI right from day 1. The taxi industry is among those elite sectors that ensure the same.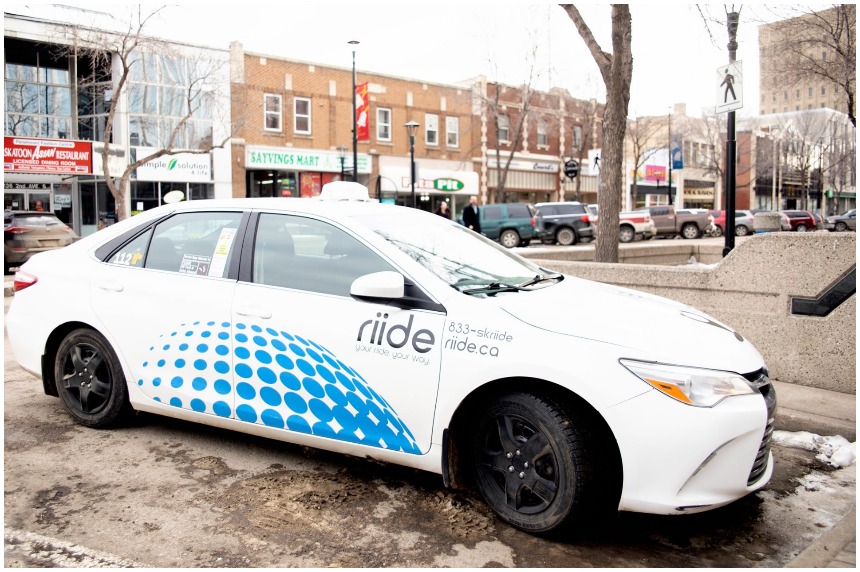 The success of Uber propelled the rise of multiple successful taxi apps like Lyft, Ola, etc. One noticeable taxi app that has expanded its horizons in the shortest time is the UK-based taxi app, Riide. After its inception, the app has swiftly enhanced its operation across the US, Canada, Ireland, etc. This blog caters to the needs of those entrepreneurs who wish to launch a ride-sharing app in the major hotspots of the world, like the US, UK, and Canada. 
What makes entrepreneurs invest in Uber clone app solutions? 
For budding entrepreneurs aspiring but reluctant to pour in investments in the taxi booking app industry, let's take a quick tour at the staggering stats and reasons to invest in the sector.  
The Uber-like apps for taxi business occupy a dominant position in the ride-hailing segment, amounting to 70-75% of the total market (Source: Taxi Business Statistics). 

It is a well-known fact that Uber was launched in 2009. But did you know that Uber was valued at $72 billion in 2018? Such a turnaround is hard to achieve in any other online business (Source: Post-investment round-Uber-2018).

An average of 47 million taxi trips is availed each day worldwide. Besides, according to research by Goldman Sachs, this number will reach 97 million by 2030. Looking for a vast and potential market than this? (Source: Taxi Business Statistics) 

The ride-sharing market is forecasting a CAGR of 19.87% between 2018 and 2025, reaching a whopping value of $218 billion by 2025 (Source: MarketsandMarkets).
These numbers stand testament to the fact that you needn't hesitate to invest in this lucrative online taxi booking market and the best way is to try a white-label Uber clone app. Remember, numbers don't lie! 
A better picture can help you avoid hurdles down the way 
While initiating an on-demand taxi app development seems easy on paper, it can be quite tricky if you aren't familiar with the overall visualization. The underlying concept of taxi apps is that you need a virtual medium to connect taxi drivers and passengers. Now, how does one establish a connection between drivers and passengers? You need to build three separate networks for your business. They include, 
The User app, where users can book rides effortlessly whenever needed. 

The driver app, where drivers can be available to provide taxi services. 

The Admin panel, where the admin can manage and dispatch taxis seamlessly. 
While these constitute the developing of an app, how does one attract the audience towards the platform? And this is where the UI/UX and the features of the app, play a significant role. While luring the audience is taken care of, what about the ways of generating revenue? It would be best if you determine your revenue models well-in-advance to prevent running out of funds in the future. 
This clarity in analyzing and streamlining your activities will significantly come in handy during app development. 
The crucial step in app development – Choosing the right type 
Your first step into app development involves choosing how you transform your ideas into the app. The popular ways include, 
Developing from the ground:

This traditional way is preferred if you have in-depth knowledge about the taxi app segment. You conduct market research, analyze competitors, and build your taxi app with the aid of an app development company. However, the total budget and the overall time becomes a matter of concern. 

Opting for ready-made clone apps:

For the instant launch of your taxi app, you can avail of 100% customizable clone app solutions from app development companies. You can modify the

Riide app clone

and venture into the market without any hassle. This type is relatively pocket-friendly and time-conserving. 
It is advisable to choose your development style based on your resources. 
The app site makes all the difference – Let it be unique and intuitive 
In either way of app development, you need your online platform to stand apart from the rest of the lot. The User Interface and features of the app interact with your potential customers, guide them to book cabs, thereby enabling you to earn enhanced revenue. Hence, ensure that you provide the utmost care to these characteristics of your app. Let's discuss them here, 
Features of User app: 
An

easy onboarding

setup, letting users register via emails, phone numbers, or social media handles. 

A

detailed fare and time estimate

, as soon as the users enter the pick-up and drop-off destinations. 

An

instant booking or schedule for later

features to enable users to make informed decisions. 

A

real-time tracking feature

to track drivers on their way for pick-up. 

Enabling

push notifications

to remind users on their rides, offers, etc., from time-to-time. 

Paying for taxi services through

multiple payment options

in the app, including credit/debit cards, digital wallets, etc. 

A

ratings and reviews

option to let users share their ride experience with the fellow user community.  
Features of Driver app: 
An efficient

registration

process, guiding drivers to upload necessary documents for verification. 

An

availability toggle

feature to let drivers switch between their working hours in a flash. 

An

accept/reject requests

option, enabling drivers to accept or turn down user requests based on their convenience. 

An

earnings dashboard

that provides valuable information on the drivers' daily/weekly/monthly earnings. 

Enabling

pop-up alerts

to update drivers on user requests seamlessly.
Advanced features worth-considering: 
Book for others:

Users should have the option of booking rides for their family and friends. They can share their ride details either in the form of SMS, emails, etc. 

Favorite destinations:

For users availing of frequent visits to the same destination, this favorite destination feature can enable them to book rides instantly. 

Panic button:

Despite all the safety standards, the admin must supervise and control the system for smooth operation. By providing a panic button, users can reach out to the admin in case of emergencies or unforeseen circumstances. 

Split charges:

For users who wish to share their rides with colleagues or friends, this split charges feature can enable them to pay individually, enhancing their comfort substantially. 
Choosing the revenue stream – For seamless business operation 
One main advantage of having a taxi app for your business is that you can generate revenue from multiple sources. Some of the revenue models include, 
Commission fees:

Since your platform bridges the gap between drivers and passengers, drivers pay you a part of users' payment as paid commission charges. 

Subscription plans:

By providing a premium version of the app to users, you can levy subscription charges either monthly or yearly. 

Surge pricing:

The greater the demand in a particular area, the higher becomes your revenue. You can apply surge pricing according to the magnitude of the demand. 

Advertisement charges:

You can advertise third-party brands in your platform for a fixed time and generate advertisement charges hassle-free. 
Appdupe's taxi app solutions enable you to gain instant traction 
Above all the factors that determine the success of an on-demand taxi platform, choosing the right app development partner plays a pivotal role. In the flourishing markets of the US, UK, and Canada, you need a highly reliable and robust taxi app. As a pioneer in the app development field, Appdupe knows the ins and outs of the market, enabling you to reach out to your target audience in the shortest time possible. 
Appdupe's Uber clone app solution is second to none in terms of performance and budget. The clone app enables entrepreneurs to climb their ladders of success without any hassle. Reach out to us, tell us your aspirations & app ideas, and transform them into a top-notch Riide app clone at affordable prices!
Want to launch a ride-hailing app like Riide?

Marketing is my soul mate and writing is my side kick. Using my writing skills to share the knowledge of app development and upcoming technologies.
Have a Crypto Platform/NFT Marketplace Related Development Idea?
---
Get your free consultation now