Rinse clone: Develope An On-Demand Laundry App
Author
LaundryApp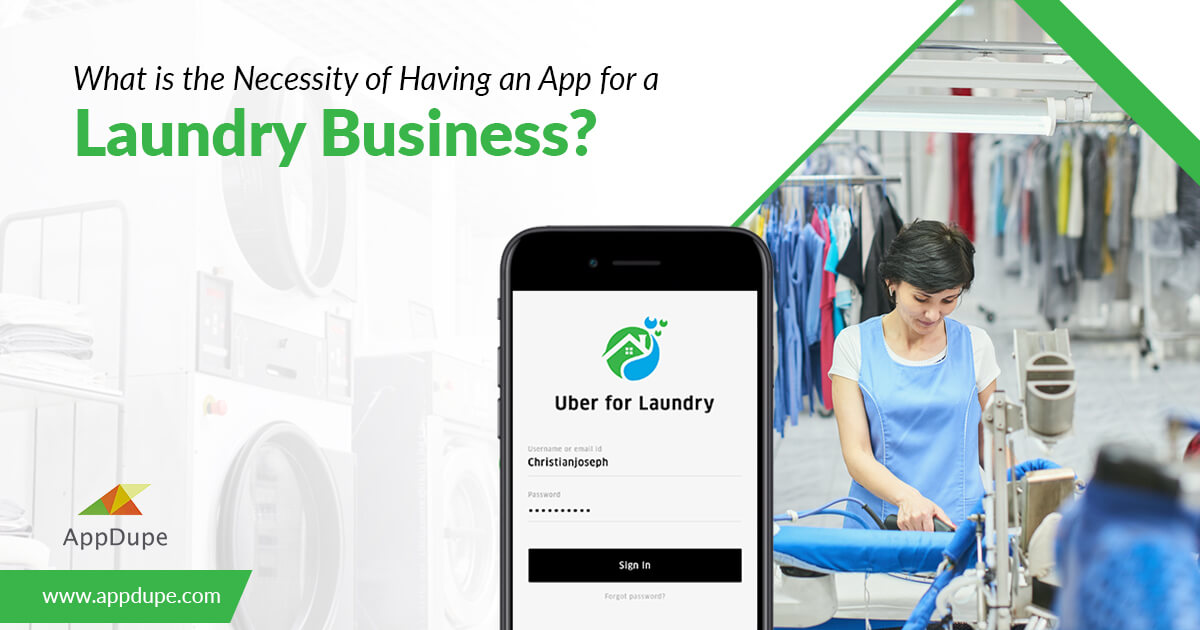 Gone are the days when people dedicated time to do laundry. In today's fast-paced world, people do not have the time or energy to reach laundry outlets anymore. What if there's a way to manage laundry effortlessly? Yes, invincible smartphones, coupled with cutting-edge technology, have made this a possibility. With numerous on-demand apps for different services rising to the occasion, on-demand apps for laundry is no exception. 
The sheer convenience of availing doorstep laundry services has led to the massive rise of on-demand laundry apps. Even traditional laundry businesses find it challenging to meet people's demands, and exploring the online medium can be an ideal way to bridge the expanding link between customers. 
Are you an entrepreneur who aims to initiate your on-demand laundry app development? If so, this blog provides you with a quality overview of the different stages involved in app development. Besides, the blog sheds light on critical aspects like tech-stack, the cost involved in the development, etc. 
The Accelerating Market of Online Laundry Services 
There's no point in investing in a sector that doesn't promise a sound ROI or foresees a bright future. Here are some market stats to signify the exponential growth of on-demand laundry services. 
According to a report by PR Newswire, 
The global online on-demand laundry services market was valued at $9.72 billion in 2019. 

The market forecasts a healthy, exponentially-growing CAGR of 35.9% between 2020 & 2027. 

With such a massive CAGR of 35.9%, the market will reach a significant $113.24 billion valuation by 2027. 
Such massive projections for the future signify the fact that you needn't hesitate to invest in a laundry service app. 
The Pioneers of the Laundry App Sector 
With smartphone penetration enhancing with each passing day, numerous laundry apps have successfully gained a stronghold of the thriving market. Here are some of the top players in the sector. 
Cleanly:

This platform provides scheduled laundry services, with executives taking care of everything, right from pick-up to delivery. Currently, the platform provides dry-clean & regular washing facilities for customers. Typically, the platform takes 24 hours for a normal wash and 36 hours for dry-cleaning. Operating in some of the top cities like Washington DC, Brooklyn, New York, etc., the platform enables customers to order via its website or the iOS application. The platform currently has $7.8 million in funding. 

Rinse:

Rinse has earned a massive reputation in some of the top US cities like San Francisco, Los Angeles, etc. The platform's 'Rush Delivery' feature, wherein customers can avail of instant services, has garnered a massive customer for the platform. Launched in 2013, the platform raised $14 million in Series B funding in 2017, propelling its valuation to $23.5 million. With a reasonable pricing structure, the platform provides laundry facilities like dry-cleaning & regular washing. 

FlyCleaners:

This laundry app rose to the occasion by introducing overnight laundry services to customers. Focusing predominantly on US regions like Manhattan & Brooklyn, the platform promises 24 hour delivery for normal wash & fold services. With $2 million funding to its name, FlyCleaners varies prices based on customer demand and location. 
Business Models Worth-considering 
Before initiating app development, it becomes critical to choose the right business model for your app. Business models, in simpler terms, refers to how the platform handles business operations. There are two popular models worth-considering for an on-demand laundry app. They include, 
On-site model:

This model works best for conventional laundry businesses. Here, businesses can cater to their potential customers by offering their services online. Having a smartphone application can enhance brand visibility, leading to better customer satisfaction and elevation in sales. 

Aggregator model:

In this model, entrepreneurs get to aggregate multiple laundry stores under one roof. Customers can choose their best-suited stores and avail of services. Here, the platform acts as a bridge between laundry stores and customers, generating consistent commissions for the same. 
By analyzing your resources, you get to identify the business model that works the best for you. 
Captivating Features To Integrate 
A platform with captivating features gains instant traction, leading to better sustainability in the long run. Your laundry app should house the perfect blend of unique & essential elements. The stakeholders involved include, 
Customers

Laundry service providers

Delivery executives 

The admin 
Let's discuss the features here, 
Features of Customer app: 
Registration 

Browse services

Advanced Filter options

Book Now/Schedule for later 

Real-time tracking 

Multiple payment modes 

Ratings & Reviews 
Features of Service provider app: 
Registration

Profile setup & verification 

Availability toggle

Accept/Reject order requests 

In-app navigation 

Earnings profile 

Push notifications 
Features of Admin panel: 
Bird's eye view 

CRM dashboard

Verify service providers

Heat Map 

Manage transactions

Manage promo codes 
Cutting-edge Features: 
In-app chat/call:

Enable service providers to communicate with users via the in-app chat/call option. This way, users can provide special instructions, if any. 

Multimedia sharing:

Let users disclose specific information on clothes like stains, marks, etc., by sharing relevant images. This feature enhances customer engagement & satisfaction rates. 

Multilingual support:

Enable users to access the laundry service platform in the language of their choice. By doing so, establish an everlasting global presence & cater to the needs of the local audience. 

In-app wallet:

Proffer users the ability to pay for laundry services with just a few taps via an e-wallet. This way, users needn't enter the account details every time during payments. 

Split payments:

Provide the option of splitting bills to users. This way, users can share fare among themselves, leading to a win-win situation at the end of the day.
Real-time analytics:

Although an admin panel feature, the real-time analytics feature enables the admin to generate reports on various metrics, paving the way for informed business decisions. 
Revenue Models to Sustain & Succeed 
A laundry app must generate consistent income by benefiting different stakeholders comprehensively. Here are some revenue streams to consider during Uber for Laundry app development, 
Commissions from service providers:

Laundry service providers get regular order requests by joining hands with the platform. As a result, they give up a fixed percentage of their payment as commissions to the platform owner. 

Delivery charges:

Users pay delivery charges during final payment to enjoy doorstep pick-up & drop-off services. While the delivery team receives a part of this payment, the platform owner gains a substantial part of it. 

Subscription charges:

To enjoy the premium benefits of the laundry service app, users pay subscriptions either monthly or annually. By doing so, they gain access to critical benefits like same-day laundry services, exclusive discounts, etc. 

In-app third-party ad charges:

By displaying third-party advertisements on your platform, you can generate ad charges based on their impressions, views, clicks, etc. 
Tech-stack to Transform Your Laundry App 
It becomes highly crucial to incorporate the latest tech-stack in your on-demand laundry app. The tech-stack include, 
Android – Java, Kotlin

iOS – Objective C, Swift

Web – Node.js 

Databases – MongoDB, MySQL 

Cloud – Amazon AWS, Microsoft Azure 

Payment Gateway – Stripe, Braintree

Push notifications – Twilio 

In-app navigation – Google Maps API 
Cost Involved In Building the App 
You can develop the laundry app either by the old-school way of building from the ground up or opt for custom-built clone apps. Either way, it is highly impossible to determine or state a fixed price for app development due to various reasons. However, there are critical factors that impact the total cost substantially. They include, 
The number of features you integrate into the application 

The size of your app development team 

The region of app development 

The complexity in app design 

The tech-stack you implement to develop the app 
Lucrative Benefits to the Entire Ecosystem 
Any on-demand service app without potential benefits fails to create an impact or sustain itself in the highly-competitive market space. A Uber for Laundry app comes with enticing perks to the entire network. 
Convenience, Accessibility, and Reliability:

Users find it convenient to avail of doorstep services rather than visiting laundry outlets in-person. Besides, they have access to a wide range of laundry stores from a single place. The mere fact that one can rely on an on-demand app for laundry services 24×7 goes a long way in enhancing customer satisfaction. 

Massive customer base & Enhanced sales:

By signing up with the platform, service providers have access to a wide customer base. This way, by boosting their visibility substantially, they get to enjoy a massive spike in profits. 

Revenue from various sources:

As an entrepreneur, you can generate income from a variety of sources. This way, you get to build a positive brand value and boost your ROI substantially. 
Conclusion 
The market for laundry services expects new players to emerge and gain a stronghold of the segment. At Appdupe, we help you craft your success story in the on-demand laundry app sector with our world-class app development solutions. Reach out to us, and we'll help you grow exponentially in the shortest possible time. 
Initiate your Laundry app development today

Marketing is my soul mate and writing is my side kick. Using my writing skills to share the knowledge of app development and upcoming technologies.
Have a Crypto Platform/NFT Marketplace Related Development Idea?
---
Get your free consultation now