E-commerce is undoubtedly a fast-growing industry. Shopify is a well-known e-commerce platform that helps millions of online businesses to sell their products to a large global audience. The Canadian company made a smart move last year by launching Shop, its own online selling app.
The new shopping app has made significant progress since its emergence in April 2020. It performs various functions like live tracking of orders, payment processing, and sharing personalized product recommendations.
What is the Shop App?
The Shop app is the newest online shopping app introduced by Shopify. The advanced e-commerce platform is highly efficient in order tracking and payment processing. Entrepreneurs get more profits, revenue, and traffic by acquiring an App like Shop.
Customers discover their needed products by viewing an informative list of recommendations and suggestions. Retailers can sell their goods to a global market on the Shop platform.
Entrepreneurs aiming to dominate the e-commerce industry can collaborate with AppDupe for customized Shop clone app development. We provide a white-label Shop clone script that includes Android and iOS apps, an admin dashboard, and a web panel. This helps entrepreneurs attract millions of customers and retailers easily.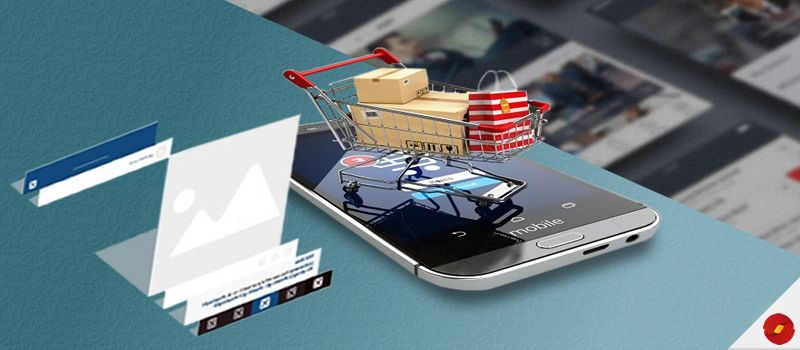 What are the major aspects of our Shop app clone?
Real-time tracking of products 
Customers can monitor the movement of their ordered goods till it reaches their home. They get push notifications regularly until their order gets processed.
Speedy processing of payments
Shoppers can pay for their orders through multiple payment methods on our Shop clone script. Their financial data is safeguarded through end-to-end encryption. One-click payment options ensure lightning-fast checkout for customers.
Flexible settlement of bills
Users can either make a one-time payment or pay through four installments. It depends on the store from where they are shopping.
Our app like Shop follows all the guidelines and rules issued by the Payment Card Industry (PCI). This ensures a high level of privacy and security for customers. Credit card information is fully encrypted.
Sharing of personalized recommendations
Shoppers make better purchasing decisions by viewing a detailed list of recommendations. These suggestions are based on their interests, likes, and preferences. Importantly, retailers get a higher click-through rate (CTR) by using this feature to share targeted notifications with users.
Sellers who list their products on our Shop app clone receive a plethora of benefits. They collect payments on time, enhance their brand value, get greater sales, and improve their conversion rates.
An advanced local search option 
Customers discover nearby retailers who sell high-quality products. Hence, they get their desired goods through speedy delivery.
They get details about an online store by filtering their searches based on location, name of the shop, and type of products. Shoppers can choose either door delivery or in-store purchase according to their convenience.
Presence of a Help Centre
24×7 technical support is available for both retailers and shoppers in our Shop clone script. Prompt assistance is offered via chat, email, and phone.
Retailers can press the "Buy on Google" option and provide Shop Pay as a checkout option. Further, this feature helps entrepreneurs to reduce cart abandonment rates. Small and medium businesses get greater reach through Shop's integration with Google.
Merchants get greater orders as their products get high visibility on Google Images, Google search engine results, and YouTube.
Seamless integration with Google Cloud 
Retailers manage their online selling business with the power of Google Cloud. They offer a personalized shopping experience to users with technologies like Artificial Intelligence (AI) and Machine Learning (ML). Merchants can try out its functioning through a free trial. It is highly affordable, flexible, and secure.
GOT AN IDEA FOR SHOP CLONE APP DEVELOPMENT
How retailers benefit from our Shop Clone Script?
Merchants earn a commission for referring a new seller to an app like Shop. This helps them make extra income. Sellers who list a large number of products witness a rapid rise in their Gross Merchandise Value (GMV) and Gross Payments Volume (GPV) in the long run.
Retailers registered on the Shop app clone can process orders quickly through a state-of-the-art Point of Sale (POS) system. Additionally, sellers manage their digital marketing campaigns easily through integration with Facebook Shops, Instagram Checkout, Pinterest, TikTok, and Walmart.
How does our Shop clone help in the instant settlement of payments?
Retailers can process payments made by customers directly or by partnering with external providers. Shop Pay is the inbuilt checkout option on our Shop clone script. It saves details like the billing data, credit card information, email address, and shipment.
Besides that, sellers can execute transactions through well-known payment solution providers like Amazon Pay, Apple Pay, Google Pay, PayPal, and Stripe. An app like Shop accepts the leading debit and credit cards such as American Express, Diners Club, Discover, Japan Credit Bureau (JCB), Mastercard, and Visa.
Retailers get an exclusive dashboard where they access real-time information about inventory, orders, refunds, sales, and shipping easily. The transaction fees on Shop Pay are very low when compared to other payment gateways that impose high rates for processing international transactions.
Greater flexibility is available as merchants receive payments in both local and foreign currencies depending on the location of customers. Further, retailers have full freedom to fix their own exchange rate or opt for the current exchange rate depending on the market conditions.
All the funds are safeguarded with security steps like a fraud detection system, HTTPS authentication, and the implementation of Secure Sockets Layer (SSL).
What is the cost for Shop Clone App Development?
AppDupe divides the budget for creating the Shop clone script into numerous stages. Expenses are incurred for business analysis, market study, UI/UX designing, front-end and back-end development, testing, launching the online shopping solution, and implementing massive promotional campaigns.
Entrepreneurs have to incur extra costs if they use services like API integration, bug fixing, maintenance, software updates, and technical support.
Wrapping Up
Retailers can offer a first-class online shopping experience for their customers through an app like Shop. They can keep a close watch over their deliveries and packages. Orders can be easily imported from numerous sources like Amazon, Gmail, and Microsoft Outlook.
Shopify that controls and owns the Shop app is also planning a lot of environment-friendly initiatives. It will reduce carbon emissions by planting mangrove trees in Senegal, West Africa. The Canadian e-commerce giant aims to plant at least 4.6 million trees by 2022.
Moreover, our Shop clone script is ideal for both one-time customers and regular shoppers. They can utilize the Shop clone to track their expenditure on a real-time basis. Hence, entrepreneurs offer the best online ordering experience by hiring AppDupe for scintillating Shop clone app development.
Revolutionize online shopping by coming out with the Shop clone

Marketing is my soul mate and writing is my side kick. Using my writing skills to share the knowledge of app development and upcoming technologies.
Have a Crypto Platform/NFT Marketplace Related Development Idea?
---
Get your free consultation now