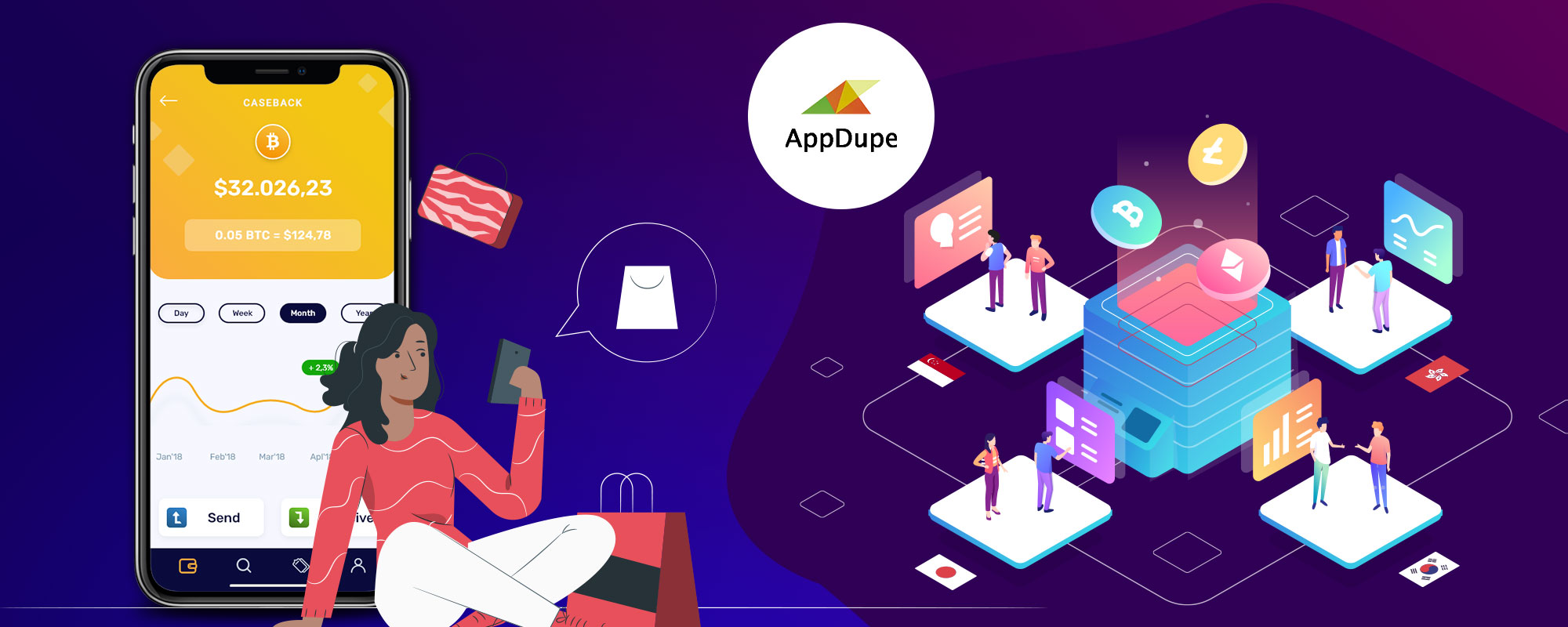 What is StormX clone?
StormX clone is a ready-made cryptocurrency cashback app solution that helps entrepreneurs instantly launch a crypto cashback and rewards application. It comes with inbuilt features and a business model that helps you run a smooth and successful crypto rewards platform. Before getting into the concept of developing a StormX like app, let's learn the basic technicalities involved.
Introduction
Be it an investment or money transfer; everything is going paperless. It directly implies that the global economy is moving towards the digital ecosystem. The newest addition to the digital payment market is cryptocurrency.
What is a cryptocurrency?
The cryptocurrency is a virtual currency, to put it simply, which is secured by cryptography. A distinct feature of cryptocurrency is that it is not issued by any authority, thereby reassuring that they are immune to any manipulation or interference of the government.
Some good reasons why digital currency has the upper hand in the economy are given right here:
100% Secure
When cryptocurrencies are created, all the transactions are stored in a public ledger. The identities of coin owners are encrypted.
Virtually unhackable
The public ledger makes sure to calculate the accurate balance. Every transaction is checked to ensure that the coins that are used are owned by the spender. The register is also known as transaction blockchain. Blockchain technology ensures that the transactions are secure by encryption and smart contracts, which makes it entirely possible to void fraud.
Ease of use
The high demand for cryptocurrency is because of the easy accessibility. Just a smartphone, an internet connection is needed for making payments and to transfer money.
The Untapped Business Idea: Crypto Cashback & Rewards App
Cashback and shopping are not new words to everyone's ears, but the way we perk up while hearing those words every time is never old. And since it is a digital era that is also heavily competitive, the cashback business has taken a new form with the introduction of the crypto cashback platform. Yes! You heard it right.
What exactly is a StormX – crypto cashback app?
Let's admit that we all would have come across the cashback offers and discounts while shopping or paying bills online. But what if the cashback you receive to your wallet is not something of crypto! Sounds strange?
The crypto cashback apps like StormX are the apps that pay customers a small percentage of crypto while shopping something from the partners or merchants. Whether a customer is getting a gadget or apparel or anything else online, they would get a certain percentage of crypto credited, which they can withdraw to their wallet.
If you are already into this blog, then roll your eyes down to read the rest of the trending stuff regarding the crypto cashback reward apps.
Here's how a platform like StormX works
The concept is simple.
Just like a multi-vendor eCommerce place, the app's admin will be connected with several merchants online.
Every time the customer shops anything from the app/merchant, the admin would get a commission.
Then the admin shares the commission with the user by crypto.
The user can withdraw or can line up their wallets.
Users will shop through the app, and they can get their hands on crypto without any investments or efforts.
As a platform, it provides a win-win situation to the app admin and the user as well. Let's look at the benefits that come along with the development of the StormX clone.
GOT AN IDEA TO STARTUP A CRYPTO CASHBACK APP? LET'S DISCUSS!
Why should you launch a StormX Clone?
Smartphone usage is taking a leap each and every day, as almost everyone is using them. Though the usage reasons vary from just shopping or to ordering some product, the fact that they have become an integral part is not to be denied. The world has entirely digitized, and so has our economy.
So developing a mobile application is the best choice to have some potential users and to step into the crypto-based shopping market. Due to the increase in the download rates and mobile users, there are many entrepreneurs like you who have jumped into developing this crypto cashback business.
Outstanding benefits of the StormX clone app:
Benefits for admin:
As an app owner, you can both serve and earn cryptocurrencies, namely Bitcoin, Ethereum, etc.

You can gain the attention of customer more easily

The reputation of your app can be increased

By using this crypto cashback MLM plan, you can get huge customers

Gain maximum return of investment

You can gain the crypto biz chance from various brands
Benefits for customers/users:
Users can easily earn cryptocurrencies such as Bitcoin, Litecoin, Ether, etc.

They can save their money on the purchases better than ever before

It is a great chance to earn more cryptos, as they can stake more cryptocurrency in their crypto wallet

There is no need for investment

Users can purchase almost anything from various categories

They can earn crypto even while they shop offline

Users can make a percentage of crypto while they refer to their friends

They have a choice to receive more cryptocurrency by purchasing with their credit and debit cards.
What value does it hold in the future?
The economy of blockchain is more than 100 billion dollars as of now. People across the world are adapting to the concept of blockchain along with some companies. As more countries are encouraging their entrepreneurs, engineers and customers are starting to participate in the development, investment, and mining of crypto, and this is the right time for you to join the future of the online economy.
How much does it cost to develop StormX clone?
The cost, my friend, depends on how awesome you want your app to be. The crypto cashback platform development can be quite an arduous task. However, since our Appdupe team is here with the tailor-made script, you won't have to worry about the budget. The factors that will determine the total cost of development are:
Addition of add-ons and plug-ins

Customization requirement

Development time (full-time/part-time/hourly)

Platforms used to deploy the app
How can Appdupe help you in your journey?
Being the most trusted development company for years, we deliver you the best solutions with which you can develop a robust crypto cashback platform like StormX. Added with rich features and functionalities, our platform helps you earn and make a grand entry into the digital economy as well. So what are you waiting for? Get your boots ready!
Looking to Startup a Crypto Cashback App Like StormX

Marketing is my soul mate and writing is my side kick. Using my writing skills to share the knowledge of app development and upcoming technologies.
Have a Crypto Platform/NFT Marketplace Related Development Idea?
---
Get your free consultation now