The taxi owners no longer run their business in the old traditional method. Gone are the days when we book our taxis by making calls to the taxi firms and waiting for the cabs. With the advent of technology, everything has started marching towards digitization. Taxi bookings have become easy with mobile apps. The users can book their taxis from the nearby location through mobile apps. The cab will reach the destination in just a few minutes. 
The booking of taxis has become easy with taxi dispatch software. The taxi dispatch software is a dispatch software widely used by app development companies. The dispatch software helps the customers and drivers by mapping them together by analyzing their distance and area of location. Many companies are involved in providing such taxi dispatch software for drivers and users to book their taxis. To know more about how taxi dispatch software works, here is a glimpse of taxi dispatch software-producing companies. 
Taxicaller- A Pioneer in developing software for taxi dispatch:
Launched in the year 2011, Taxicaller is a company that has made taxi booking easy by providing taxi dispatch software to Taxis, cabs, limo, and taxi firms. The taxi dispatch software is developed for the ease of the users and drivers. Taxicaller has changed transportation vision through its dispatch software, making it too easy for the drivers and users to communicate with each other. 
The Taxi dispatch software allows the taxi owners and drivers to provide multiple booking channels to book their taxis online from their apps. Taxicaller provides apps for taxi owners and offers complete support to tackle their daily operations. Taxicaller provides a cloud-based service which makes it more reliable for the clients to use it. 
How does Taxicallers' dispatch software work?
With Taxi dispatch software, taxi owners can develop their business swiftly. Taxicaller aims at providing efficient software for the clients to handle their taxi operations. Here are the features of the taxi dispatch software,
Take control over your business:
The Taxi dispatch software has made it easy for the taxi drivers to find their rides, and they need not want to roam for finding their rides. It saves time where the taxi drivers can completely take control over their business.
A Cloud-based solution:
A cloud-based taxi dispatch software helps in storing safe and secured information with encryption and authentic techniques. With cloud taxi dispatch software, it is also easy to scale up the taxi business. It also gives a robust platform to store backups.
Multi-channel bookings:
The software enables the taxi business to accept taxi bookings from multiple channels leaving scope for the users to book from both the website and app.
We have solutions for all your ideas, Contact us!

Connect on WhatsApp Contact Us
Allocate works for drivers through fair calculation:
Through the software, the taxi owners can trace and find the details about the drivers' rides. A dispatch software will help the drivers to get their direct bookings. 
Complete overview of the business:
Through taxi dispatch software, the entire business operations can be handled efficiently. An admin panel will give access to manage all the data of the app with complete statistics. 
Passenger app:
A passenger app is built for the users to book their rides along with registration page, notifications, GPS tracking, Fare calculation, etc.,
Driver app:
The Driver app is developed to accept taxi booking and a map navigation tool to find the routes of the rides.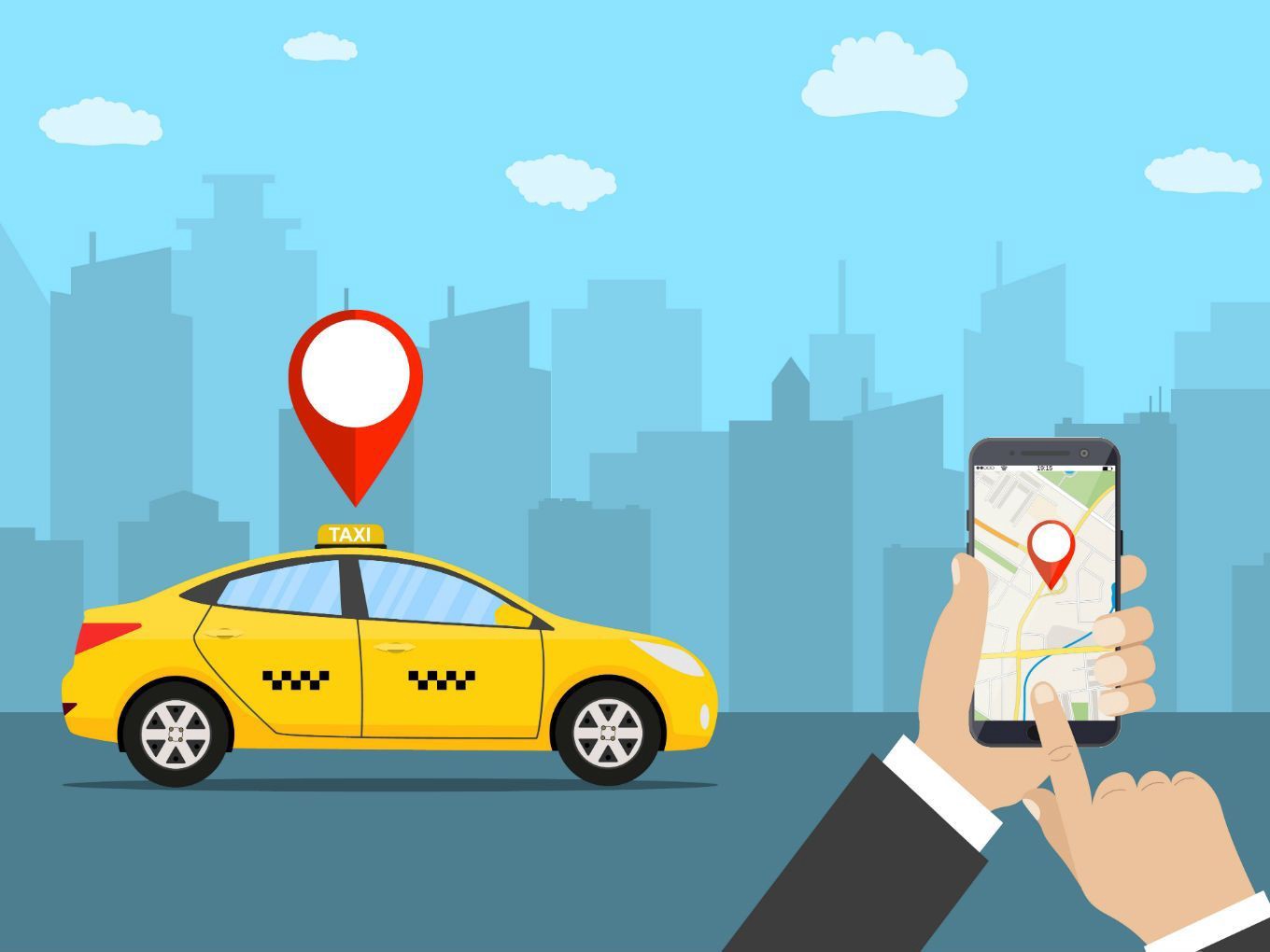 How can you generate revenue from a taxi booking app?
Entrepreneurs who are willing to start their venture in taxi booking apps can utilize this opportunity. The entrepreneurs can act as a medium between the users and drivers for booking their rides. So, they can earn money in multiple ways. Here are the ways to generate revenue from a taxi booking app,
Commissions- The entrepreneurs can earn commissions from both the users and drivers while booking the rides.
Fee from the drivers– The drivers will pay an amount for using the app as a gateway to run their business. 
Advertisements-  Advertisements are the best way to generate revenue. Through running advertisements in your app, you can earn a considerable amount. 
Cost involved in developing a taxi booking app
Developing an app is not an easy task. It involves incorporating various features in it along with adapting to multiple softwares and technologies. Developing an app will indeed involve monetary funds. But here, the cost you spend depends on the features you opt for the app. In simple words, the features of your app determine the cost to build it.
What does our Taxicaller alternative offer?
A Taxicaller provides taxi dispatch software for developing taxi booking apps. A Taxicaller alternative is dispatch software to build taxi booking apps. Our taxi dispatch software provides facilities to book taxis by tracing the locations through maps. Through our Taxicaller alternative software for taxi dispatch, we develop apps for taxi booking. 
Benefits of opting for our Taxicaller alternative:
White-labeled apps:
Our Taxixaller alternative provides white-labeled apps for the clients to rebrand them with their business testimonials. We also enable the clients to customize their apps according to their creativity and ideas.  
Multi-language support:
Our app enables the users to switch to the language of their preference. The app is available in different languages, and the users can go to the settings and change the wording of their choice from the options provided.
Cross-platform compatibility :
Our app is available on both the platforms of Android and iOS servers. So any user can access our app from any device.
Multiple payment options:
The software is designed with techniques to process multiple payment processes. The users can pay their fares at the end of their trips using more than one payment option. 
On a concluding note,
Taxi dispatch software plays a significant role in developing taxi booking software. This dispatch software has made it easy to book taxis as it connects the drivers with the customers through a map. This software was installed in the app for efficient booking of taxis. At Appdupe, with our Taxicaller alternative, we develop viable apps with unique features. If you are interested in developing taxi booking apps, do contact us to know further.
Contact us right away to get your services

Marketing is my soul mate and writing is my side kick. Using my writing skills to share the knowledge of app development and upcoming technologies.
Have a Crypto Platform/NFT Marketplace Related Development Idea?
---
Get your free consultation now