Launch A White Label Taxi App Development Solution
---
On-demand taxi services have been the hot topic coast-to-coast for years now. Make strides to this requirement and connect with the prominent developers in the taxi booking app development for reaping benefits. We are high-end taxi app developers who will aid you in building a taxi booking app like Uber.
Our Uber like app for taxi solution offers stellar features that are backed by deep market analysis and a user experience that anyone wouldn't get bored to explore.
Handpick a design that will suit your requirements and customize it to fit your needs for an eye-catching taxi app like Uber.

Choose exclusive features you want to integrate into your taxi management software to enable peerless services.

Launch the taxi booking app like Uber on iOS and Android platforms and await with gusto for glory.
What Is a Taxi Dispatch Software?
---
A Taxi Dispatch System is an on-demand taxi solution that aids automated dispatch of taxis. The modernized Taxi Dispatch Software with inbuilt features maps the drivers with the customers preferably, thus meeting the customer needs to the fullest. In addition to this, the features of the taxi app also help taxi owners to track drivers, riders and manage rides seamlessly. Now reshape the effectiveness of your taxi business operations by putting Taxi booking software to use.
Take A Peek At The Streamlined Workflow Of Our Online Taxi Booking Software
---
Bring Your Taxi Services To Users Through A Taxi Booking App
---
Running a taxi business is not a cakewalk. Managing daily operations such as payments, booking of riders, the total number of drivers along with taxis, and maintaining and checking the manual reports is all a hectic task and we understand that. That's why we have come up with the cutting-edge taxi dispatch software.
Our taxi management software comes with an array of dedicated apps such as the driver, the passenger, the admin panel, and the taxi dispatch desktop panel. With this, you can own an entire dynamic dashboard that automates your business with less human involvement.
As we have an expert developer team with many years of technology experience, you can join hands with us and we will help you to hit the jackpot in no time!
Customizable Taxi Booking Software For Your Business
---
We help you leave standing among all your other rivals with our taxi dispatch software that surpasses all expectations. Whether a burgeoning startup or a humongous business, our Uber like taxi app development solution is pliant to proffer you come out on top.
StartupsWe help individual entrepreneurs, startups, or small taxi chains to create their White Label Taxi Dispatch System. Our taxi booking app like Uber developed with cutting-edge technology caters to clusters and drivers who operate locally.
Taxi/ Cab CompaniesWe empower the taxi businesses with intuitive taxi booking software. The on-demand taxi booking app that we provide are well designed and groundbreaking exclusively for companies.
Enterprise Taxi ServicesWe also extend our Taxi app like Uber solution offering to corporates, to aggregate the taxi services in your area, combining the strength to upscale your business.
Prime Benefits Of Our White Label Taxi Dispatch Software
---
CustomizableWe recreate the on-demand taxi app development solution to your requirements by changing the business elements like logo, brand name to suit your business sensibilities.
Payment Gateway Integration Whether it is the integration of the very popular PayPal or a payment gateway that you choose, the integration and the payment is going to be effortless.
Highly ScalableWhat seems to be budding now can later be a giant business, but our taxi booking app development solution is scalable to cater to every user without any lags.
Turnkey SolutionSince the taxi booking app like Uber is already armed with exemplary features and functionalities, you can launch an app with zero coding and lavish customization.
Easy DeploymentYou choose and we deploy it. You have the entire liberty of choosing the server of your choice. However, we recommend you rely on the cloud server.
Swiftest SoftwareFor providing the instant and the best service, we offer the fastest taxi management software.
Dynamic AdministrationOur expert developers bring the administration in a way that vehicle, location management is all made effortless with the taxi booking software.
Trip History:
Users can get to know about the past trips that they took with the taxi app like Uber. The history would be saved in the app with all the information like date, timings, fare etc.
Business Profile:
To help keep the business and personal rides apart, the taxi booking software allows the users to keep the business trips apart. This way the reimbursement process won't be hectic.
Cancel Booking:
The users can cancel their rides easily using this feature in case of change in schedules.
Refer and Earn:
The users can get extra rewards from the app when they refer the Uber like app for taxi to their friends. These rewards can later be redeemed.
Multiple Payments:
Users can pay for their rides using this feature, where they can go cashless and exploit the secure way of transactions.
Help and Support:
The services for any issues or emergencies can be rendered using this feature for the users.
Efficient Workflow Of Our On-Demand Taxi Booking App
---
USER
Login
Users register into the app using email address/ phone number etc.
Book Rides
From the list of rides, the user can select the required service, depending on the fare.
Payment
Once the ride is completed, the user can pay through the available payment options.
Ratings/Review
The user can rate the ride to their choice.
DRIVER
Ride Request
The driver receives a notification from the app, once he/she enters the app, regarding the request for a ride nearest to his/her location.
Ride Pickup
After the driver accepts the ride request, he/she reaches the location of the user and starts the ride.
Payment
The driver earns money for the completed ride from the user.
Blue-chip features of our taxi booking app like Uber
---
Our taxi booking software is packed with features ranging from simple to advanced. The intuitive and alluring interfaces and wireframes have been developed meticulously. Take a gander at our solution:
Sign inUsers can skip the boring task of filling out everything by signing in through email or phone number.

Book nowA user can book a ride when they want to reach their destination the very moment.

Book laterThe user can schedule their ride beforehand if they want to travel to a destination some time later.

Book for othersUsers can also book a taxi for their friends or family even while they are present in the destination.

Vehicle SelectionUsers can select between different vehicles according to their requirements of luxury and to their budget.

Add promocodeUsers can add the promo codes while booking their rides to earn some discounts and credits.

Text NotificationsThe users will be sent text alerts to the passenger from time to time to alert them about the booked ride.

Fare estimation Users will receive the estimation of the fare while they enter their pick up and drop-off locations.

Driver detailsThe user can view the details of the driver who has accepted the request for a ride.

Favorite destinationUsers can mark the frequently visited destinations as their favorite so that they won't have to type the location every time.
Accept/ Decline Ride Drivers can choose to accept/decline the ride based on their convenience using this feature.

Start/End rideDrivers, by clicking this button start and end the ride. The feature is mainly used to record the ride.

Availability ToggleIn order to facilitate the drivers for displaying their availability for customers, this feature is used by them.

Ride summary The ride summary will be available in the app, after the completion of the ride for future references.

Navigation The real-time pickup and drop-off location lets the driver ensure precision of pickup and drop service.

Contact passenger The drivers, to get to the passenger's location correctly, can contact the passengers with the information provided by the app after accepting the ride.

Cab category switch Drivers can switch through the category of the cabs that are available for better services.

Upcoming ridesDrivers can learn about their upcoming ride schedule that they must pick over the day through this feature.
Interactive dashboard The most important information can all be smoothly operated and managed just at a single place with this dynamic dashboard.

Manage ownersManage cab owners effortlessly in order to ensure the smooth running of the app and its operations.

Vehicle management You can manage all the registered vehicles, whether to put them on the top priority or you can also blacklist some of them.

Analytics and reporting With the analytics software integration into the solution, you can learn from the data and plan on the futuristic moves to improve the business.

Secured login The taxi platform is safe in your hands with the access permission only to you with the two way authentication feature in the panel.

Tariff fixing You, as an admin, can fix the tariff that the passenger must pay to the drivers based on some predetermined factors.
---
View Demo
Get both the Android and iOS apps for free. After all, building a business doesn't have to cost you a bomb!
Enterprise Application Demo
Paid Plug-ins
---
Multi Language
We will help you in entering the global market by integrating multiple languages of your choice.
Geo-fencing
The feature uses GPS tracking for creating a geographic boundary virtually and it triggers whenever the taxi enters or leaves that boundary.
Voice calls
At a lower price, get the plug-in and build a voice call feature inside the taxi app like Uber to avoid the providers and customers having each other's numbers.
Rental
Users can rent cars for a fixed duration and distance for predetermined prices. The cost packages are controlled via the admin panel and it is set on an hourly basis.
Schedule bookings
If not for the moment, users can book a service for sometime later. The drivers will get the notification about the appointment later on and it will be shown in the upcoming trips in their Uber like app for taxi.
Call masking
Both the users and drivers can contact each other when their real number gets masked while calling. The feature's main goal is to assure security and privacy.
Traffic highlight
For providing on-time services, we provide you a traffic highlight into the existing navigation feature. The drivers can view the latest traffic updates and can dodge it swiftly.
Bidding option
Give both the riders and drivers a sense of satisfaction by allowing them to bid for the best prices of rides.
Handicap accessibility
Drivers who own taxis that have been equipped with handicap favorable accessories can be marked as Handicap friendly by the drivers in their profiles. It can be modified and configured through admin panel when needed.
Step-by-step development process


of on-demand taxi booking app
---
1 Research We will, as a first step, will ask you about your goals, your purpose in developing the taxi booking app like Uber, and features you would like to integrate for a better understanding of your requirements and move forward.

2 Wireframe We research your target audience and your competitors. We finalize the user's journey and will then create a wireframe of the screens.

3 Designing We get your feedback on the wireframe and move ahead to the designing process, where we will create a theme according to your opinion. After final approval, we will create the whole design.

4 Development Once the design is finalized, we start with the development process. Our expert developers will ensure that you have all the features and functionalities you need after making sure that the taxi booking app like Uber works smoothly.

5 Testing Developing isn't the end. After that, we test and ensure for the taxi app like Uber to be void of any errors. The bugs and errors will be fixed in this stage itself.

6 Deployment And the final step! The Uber like taxi app development solution will be deployed in the app stores so that the app can be used by your riders and drivers soon enough.
Nature of deployed platform
Number of features integrated
Expected delivery time
Strength of development team
In case you want to know about the cost estimation, feel free to contact our experts.
An Ensemble Of Businesses In A Single Solution
---
As a team containing energetic and skilled designing we give foremost taxi app improvement administrations. Our power in creating robust taxi booking software has helped us set up many leading taxi app development companies worldwide.
Logistics and truck app development Whether you have 10 or 1000 vehicles or cars, it doesn't matter as we are here with the best taxi booking software to manage the fleet. We, as a team design and develop a cloud-based fleet management solution that allows you to manage everything from car rentals to aviation and shipping services in a few clicks.

Cab rental app development Whether you are already running a rental car business or planning to enter the rental business, we are here to help. Let your riders choose a car and the duration to rent it. Be it booking a car or keeping tabs on your car fleet, we will make it easier for you and improve the experience of your customer without your input.

Bike taxi booking app developmentWith the bike taxi booking app you can offer the convenience to your customers of travelling on two wheels. You can save them from the hassles that comes along with traveling in overpopulated transportation modes. We help you in developing a frontline bike taxi app that will exceed the current standards of the market.

Bus booking app developmentIn case you are a bus company owner, then a bus booking app is the need of the hour. The app will help both travelers and commuters for having instant access to your public transportation. We help you in designing and developing a bus booking app, based on your business requirements, choices with custom features and functionality.

Vehicle towing serviceBe it in the middle of a highway or the clock has struck midnight, you can be ready to help your customers with the vehicle towing service. We develop apps like Uber for Tow Truck. Your customers can select a location, choose a service whether it is a flat tire, an engine problem, dead battery or any other problem via the Uber for tow truck app.
App Screenshots
---
An enhanced version of White Label Taxi Dispatch System. Built with pure technology expertise to help entrepreneurs prosper.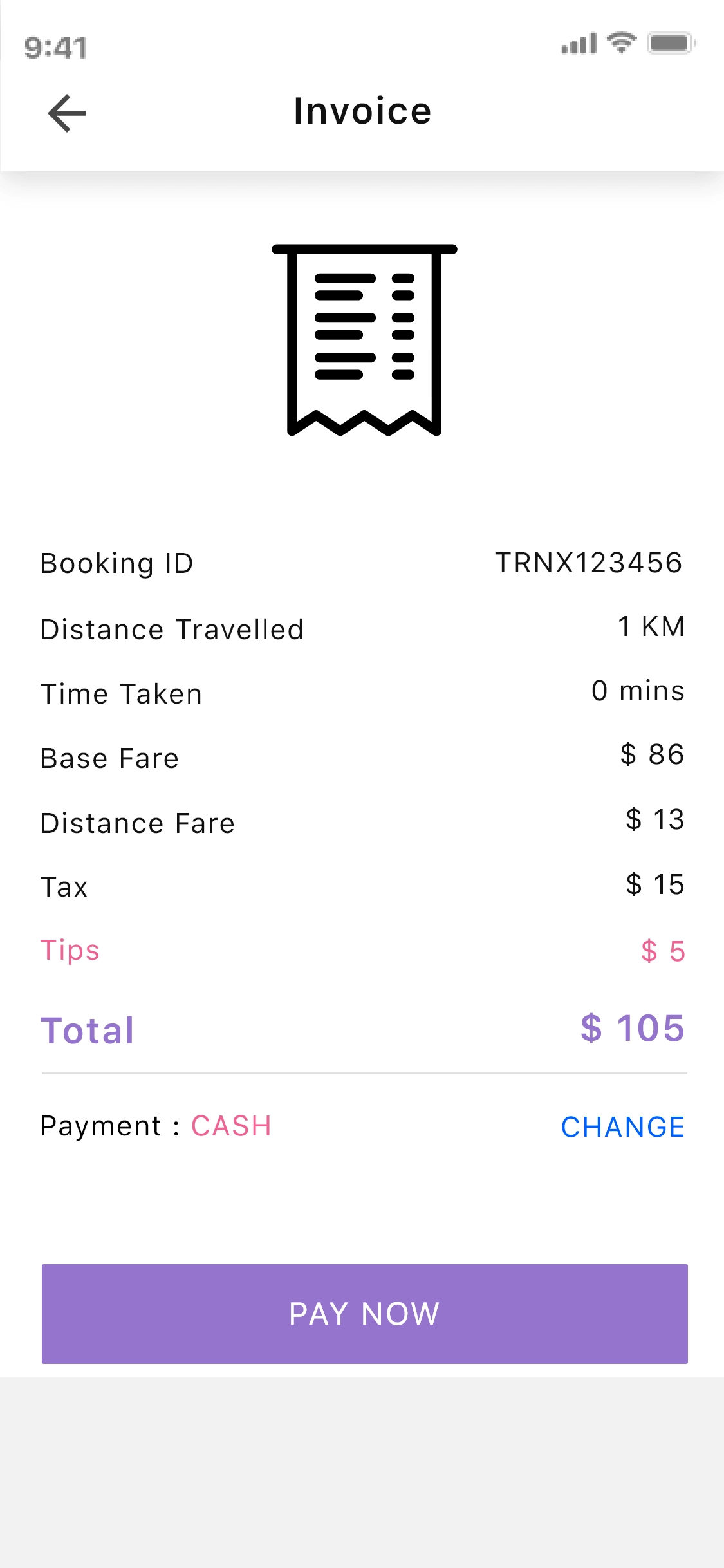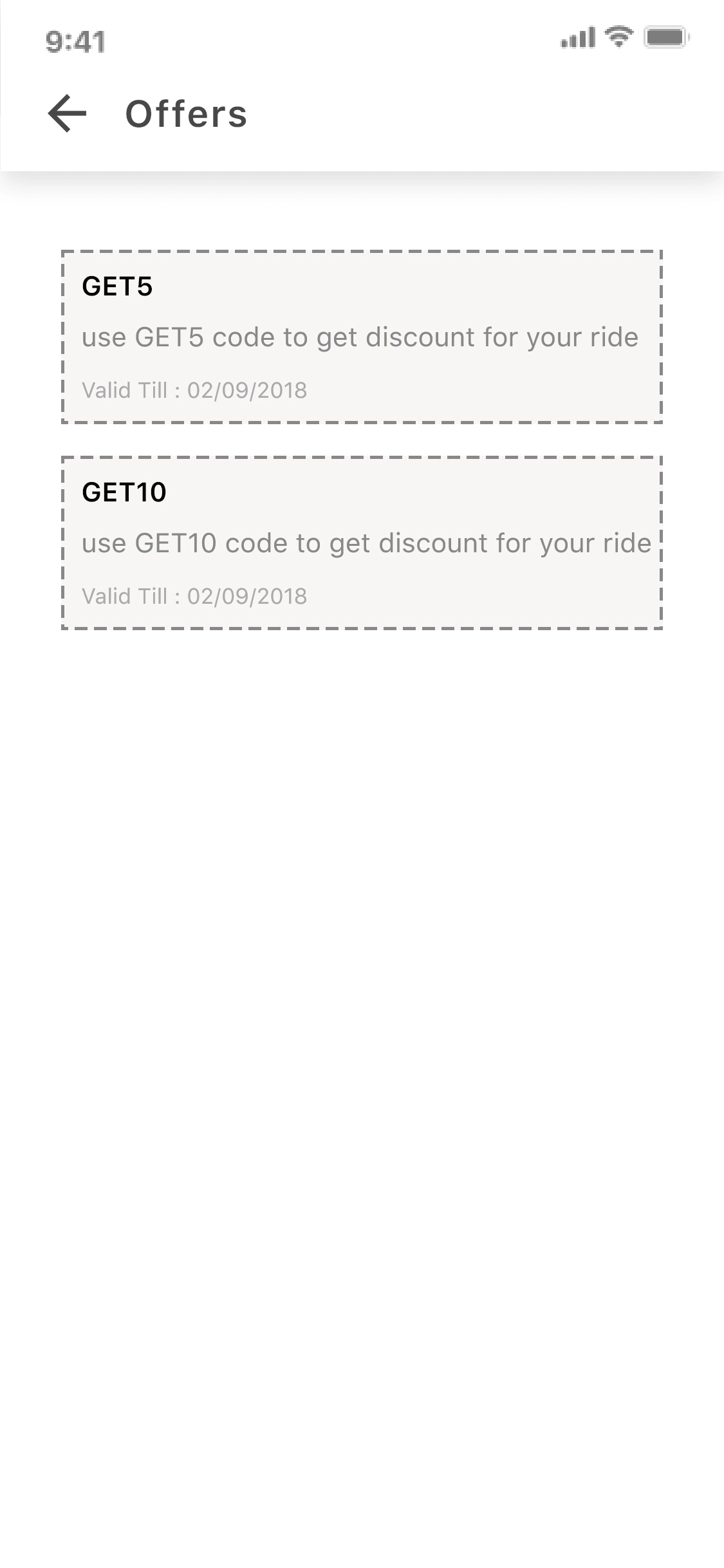 Why choose Appdupe?
---
Being a brilliant taxi app development company we have developed and delivered a large number of taxi apps like Uber to clients globally. You can have the liberty of choosing flexible hiring models with us. Your trust in us is what we want to protect and that's why we sign a nondisclosure agreement with all our clients. We offer complete support to you during and after the development. Most importantly, you can always reach out to us for any help or updates for your solution.
Our Price
---
The most affordable and transparent pricing ever!
Build an app worth using
Premium Installation
Most Popular
25% OFF

$2500

$1999

/ One Time
Dispatcher Dashboard
Accountant Dashboard
Fleet Owner Dashboard
User Dashboard
Driver Dashboard
User iOS App
User Android App
Driver iOS App
Driver Android App
Facebook Login
Google Login
OTP SMS Authentication
Detailed Profile with rating
Set Pin Location
Select from various types of vehicles
Fare Estimate
Coupon Code
Cash Payment
Credit, Debit Payment
Wallet System
Check Wallet Balance Before Ride
Location favorites
Peak hours
Surge Pricing Notification
Driver Assignment Notification
ETA
Driver Live Track
Call or Message Driver
Driver OTP verification
Change Payment Method at any time
Share Trip Details
Panic Button
Cancel Ride before pickup
Driver Arrival Notification   Passenger Pickup Notification
Waiting Charges
Route and Time based cost exceeding charges
Invoice and Payment Receipt
Feedback and Rating System
Compliment with Tip system
History of Rides
Upcoming Trips
Settings
Invite/referral code generation
Driver Arrival Notification
Passenger Pickup Notification
Terms & Conditions
Privacy Policy Page
Settlement module
Wallet for driver
Card for driver
Enterprise
25% OFF

$12500

$9999

/ One Time
Dispatcher Dashboard
Accountant Dashboard
Fleet Owner Dashboard
User Dashboard
Driver Dashboard
User iOS App
User Android App
Driver iOS App
Driver Android App
Facebook Login
Google Login
OTP SMS Authentication
Detailed Profile with rating
Set Pin Location
Select from various types of vehicles
Fare Estimate
Coupon Code
Cash Payment
Credit, Debit Payment
Wallet System
Check Wallet Balance Before Ride
Location favorites
Peak hours
Surge Pricing Notification
Driver Assignment Notification
ETA
Driver Live Track
Call or Message Driver
Driver OTP verification
Change Payment Method at any time
Share Trip Details
Panic Button
Cancel Ride before pickup
Driver Arrival Notification & Passenger Pickup Notification
Route and Time based cost exceeding charges
Invoice and Payment Receipt
Feedback and Rating System
Compliment with Tip system
History of Rides
Upcoming Trips
Settings
Driver Arrival Notification
Passenger Pickup Notification
Terms & Conditions
Privacy Policy Page
Settlement module
Wallet for driver
Card for driver
Child Seat, Wheelchair etc choices of vehicle tags
Car Rental Service
Outstation Service
Live Cars View
Enter Destination Later
FAQ Support System
Terms & Conditions
Privacy Policy Page
Peak hours
Rerouting with Live navigation
DB backup/Data Backup option in admin panel
Notification for dispatcher in admin(side pop menu)Only if manual assigning on
OTP on/off from admin panel
Instant ride
Reports export for particular user/provider/fleet
Note

: We also accept
Bitcoin
Ethereum
Ripple