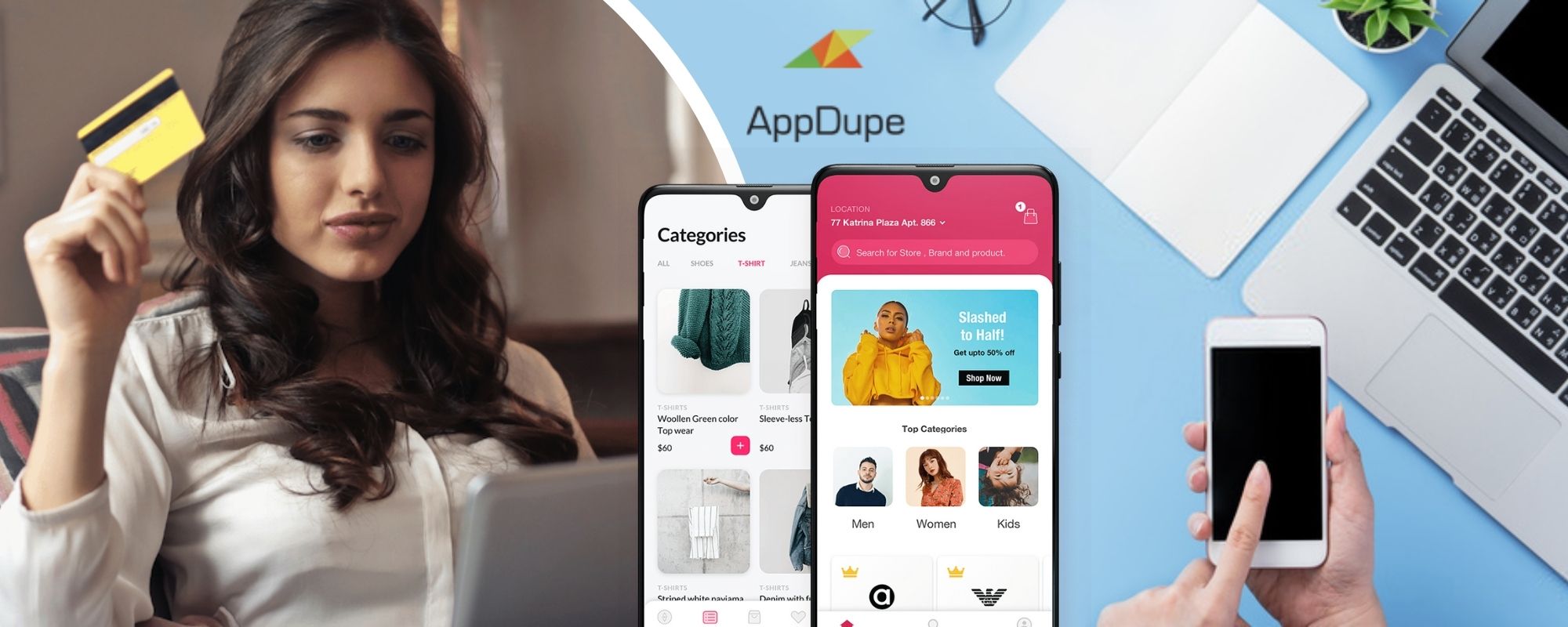 In recent years, we could witness the growth of ecommerce platforms. Shopping at these ecommerce sites is pretty straightforward and valuable as they provide various offers and sale deals for the users. Ever since the advent of these ecommerce apps, people have started buying things effortlessly.
Online shopping apps like Zulily provide fabulous offers for people and list thousands of new arrivals every day. With apps like Zulily in hand, who prefers to go shopping outside? People have built a strong bond with these ecommerce apps because of their features and ease-to-use operations.
Are you interested in starting your online shopping app? Then, you need to know about our Zulily clone app. In this blog, let us discuss the ways to develop an app like Zulily.
How does the Zulily app work?
Zulily is an online shopping platform that was launched in 2009. Initially, Zulily was exclusively for infants and toddlers. Over the years, Zulily spread its wings to provide all kinds of shopping services for the people. Today, at Zulily, you can find products like clothing, accessories, home decors, baby products, electronics, etc.
What is so unique about Zulily is that it offers new merchandise in its daily sales that will last for 72 hours. Their offers and discount sales will concentrate either on general themes or on any specific brands. The products which you find on Zulily are exclusive and cannot be found at any other sites.
The business model of Zulily
As discussed earlier, Zulily is quite different from other ecommerce sites. This makes it unique in the market. In the past years, we could have heard about many flash sale sites that have declared themselves failed models. But Zulily remains at the top of the chart. Have you ever wondered why?
The major success of Zulily is because of its business model. Unlike other ecommerce sites, Zulily will ship the ordered items much later. Zulily's business model has prolonged shipping time and proves to be successful for them.
Zulily is unique from other Flash sale sites as it offers large varieties of boutique products that are different and fluid.
Now, it's time for us to explore how Zulily makes its revenue. Following is the revenue model of Zulily through which it earns money.
The revenue model of Zulily
The revenue model of Zulily is quite simple. Unlike other ecommerce platforms, users will not get their products immediately. They have to wait till the flash sale to get over. This is the strategy opted for by Zulily. It will negotiate with the brands and buy products altogether in bulk. In wholesale, it will purchase the products at a low price.
Zulily's flash sale is based on selling items above the wholesale cost of buying them. Zulily will secure the inventory sold at a specific price and then sell it for a lower than average retail upcharge. If Zulily sells a product at 50 per cent above wholesale, it saves the customer's money. And it will also make money at the same time.
Apart from this, Zulily will also charge money separately for shipping the products to their customers. If the users buy a large number of goods, there are chances that the shipping cost will decrease.
How to start your ecommerce business with a well-crafted Zulily clone?
In the present scenario, the internet is the best option for entrepreneurs to start their business. For instance, consider ecommerce apps. Ecommerce apps are the best way to earn revenue. Nowadays, almost all of us are prone to technology, and with just a few clicks, people can purchase their products in no time.
A Zulily clone is an alternative to the standard Zulily app. The Zulily clone is a pre-built application with distinctive features. Building an app from the ground up is a challenging task, and we have ready-to-launch cloned apps with which you can start your business in a short span of time.
At Appdupe, we offer a white-labelled Zulily clone app that is Cross-compatible and can run on Android and iOS platforms. We provide the utmost technical support for your app through our dedicated team of developers.
GOT AN IDEA FOR ZULILY CLONE APP DEVELOPMENT
Unique features of Zulily clone app
Upon downloading, the users should create an account with the Zulily clone app. Through their store, they can shop with your app.
The Zulily clone consists of an advanced search option for the users to search their desired products from the app. They can either type their specific product or brands in the search option and get the results.
Zulily clone is all about providing flash sales; the app should offer features to list the discounts and offers for the users.
The users are free to give their honest reviews and feedback about the product or their experience with the app.
The app also provides multiple payment options for the users to make their payment according to their feasibility. However, the users can create their payments through credit or debit cards or any mobile wallets.
The Zulily clone will send notifications to the users through SMS to update them with their delivery status. They will also notify the users of essential updates and alert messages.
Wrapping up,
Online shopping is a recent buzz that has attracted a large number of people. Ecommerce platforms provide a wholesome shopping experience for people to buy from their comfort zone. In this situation, launching an ecommerce app like Zulily will be a sure hit in the market. Interested entrepreneurs can contact us and schedule an appointment with our marketing team.
Are you ready to launch your Zulily clone app?

Marketing is my soul mate and writing is my side kick. Using my writing skills to share the knowledge of app development and upcoming technologies.
Have a Crypto Platform/NFT Marketplace Related Development Idea?
---
Get your free consultation now