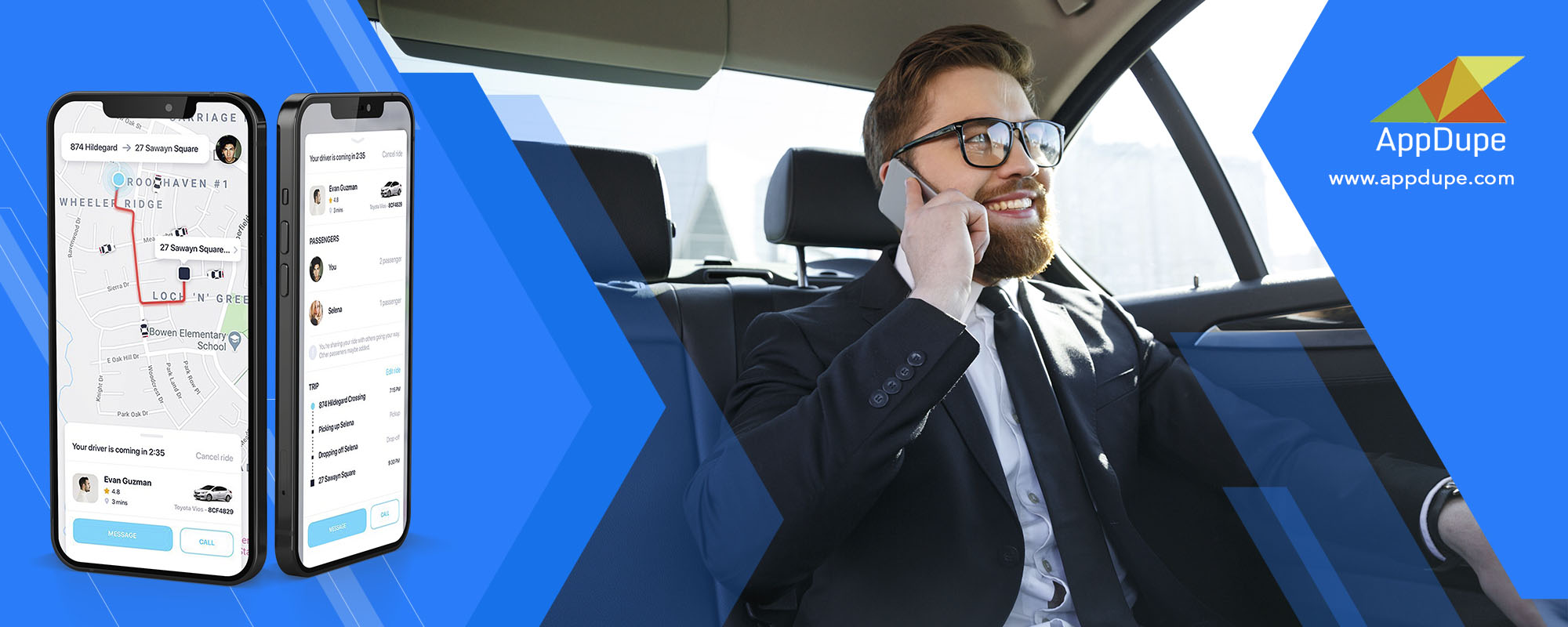 Can you point out anyone without a taxi booking app on their mobile phones? A big no! These apps are our saviors which help us battling with our daily commotions. Taxi booking apps are easy to handle and offer instant solutions. Even if you are caught up in the toughest situation, it can help you in booking a ride. If you are an entrepreneur, you would have definitely thought about starting a venture with taxi booking apps. 
Are you already loaded with tons of ideas to launch your app? Then, do not miss reading out on this blog where we discussed developing a well-crafted Gett clone script. 
Gett app – Things to observe from the leading taxi booking app 
The company was launched in 2010. Initially, it was operated under the name of Get taxi before adopting the current name. There are several taxi-hailing apps across the world. Thanks to the revolution initiated by Uber! Gett, although being a taxi booking app, it followed a different business model to captivate a large set of people. 
Unlike other taxi booking apps, Gett app has its own strategy. The app offers exclusive services for corporate ground transportation handling. This typical category of service is known as Ground Transportation Management(GTM). It is crowned as the leader in handling more than 500 companies to help them assist in their corporate ground handling. 
Here, they follow the B2B business model where they aim at corporates and provide them with corporate fleets, ride-hailing, and limousine services to various destinations. In simple words, they are pioneering to incorporate ride handling. The company is expected to reach a peak of $100 billion dollars in the near future. 
How can we customize the Gett clone app from a B2C perspective?
We have been pioneering in developing taxi app solutions for several years. Our ready-made Gett clone script has the tendency to be flexible to withstand various levels of customization. We can offer the best product to suit your business model. 
There are equal market proportions for both the B2B and B2C business models. When you are about to start a venture in the taxi app market, it is suggested that you go with the business-to-customer model as they are more reliable and can be a good revenue generator. 
would you like to interact with our expert team?

Connect on WhatsApp Contact Us
Explore the various ways to generate revenue from your Gett clone app
The Gett clone app opens up opportunities to earn from various revenue streams. We have listed down a few options through which you can monetize your app.
Commission fee from the drivers 
When the drivers associate themselves with your app, you can charge your commission from them every time they get a ride through your app. This commission will be based on percentage and varies from the type of ride. 
While the users book their rides with your app, you can collect your booking charges along with the total ride cost. So a part of the amount they pay as a fare accounts for your booking fee. 
This is one of the common practices followed by ride-hailing companies. The ride fares are calculated by the algorithm based on the demand, traffic congestion, and uncertainties. For example, when users book a ride during peak time, the cost will be quite high. During such situations, the cost of your ride will be high, resulting in an increase in your revenue. 
In some cases, the users will book their rides, and due to some reasons, they will tend to cancel their rides. In such cases, you can levy cancellation charges from those users. 
Promotional or advertising fee 
This is another great way to generate revenue. You can partner with any third parties or brands to advertise their content in your app. Through this, you can generate an advertising fee from them. The ad fee will vary depending on the publishing time and visibility in the app. 
Top-notch features induced in our Gett taxi clone script. 
Our well-developed Gett taxi clone app will have the following features,
User registration
Once the app is downloaded, the users can register themselves using their username, contact number, and passwords. We all support social media login where the users can integrate and log in using their social media account. 
Booking/canceling rides 
The users can book their rides instantly by entering their pickup and drop-off locations. If they have changed up their plans, they can also easily cancel their trip through the app effortlessly. 
Real-time tracking
Once the drivers have accepted the rides, the users can start tracking their rides through the app. They can track their drivers and their location in real-time. This will bridge the communication between the riders and the drivers. 
Fare calculation 
The ride fares are calculated by the whole new algorithm that calculates the ride fares based on the distance, demand, traffic commotions, weather conditions, etc. This cost will be calculated and updated to the users at the time of ride booking.
Wallet integration
The users can create their wallets within the app and integrate them with their accounts. They can deposit money to it and use it to pay their ride cost. This is one of the best practices to avoid direct human contact. 
In-app chat/call
The in-app chat/call allows the users to contact their driver directly through the app. The riders can communicate with them to know their whereabouts. 
Wrapping up,
Ever since the emergence of Uber, on-demand taxi booking apps are rising temperatures among entrepreneurs. This is the right time to set your venture in the taxi business. Appdupe can be your perfect partner who can help you out in developing a robust Gett taxi clone app. Why wait? Brace yourself and initiate an appointment with us to discuss further.
Got any ideas for developing the Gett taxi booking app?

Marketing is my soul mate and writing is my side kick. Using my writing skills to share the knowledge of app development and upcoming technologies.
Have a Crypto Platform/NFT Marketplace Related Development Idea?
---
Get your free consultation now