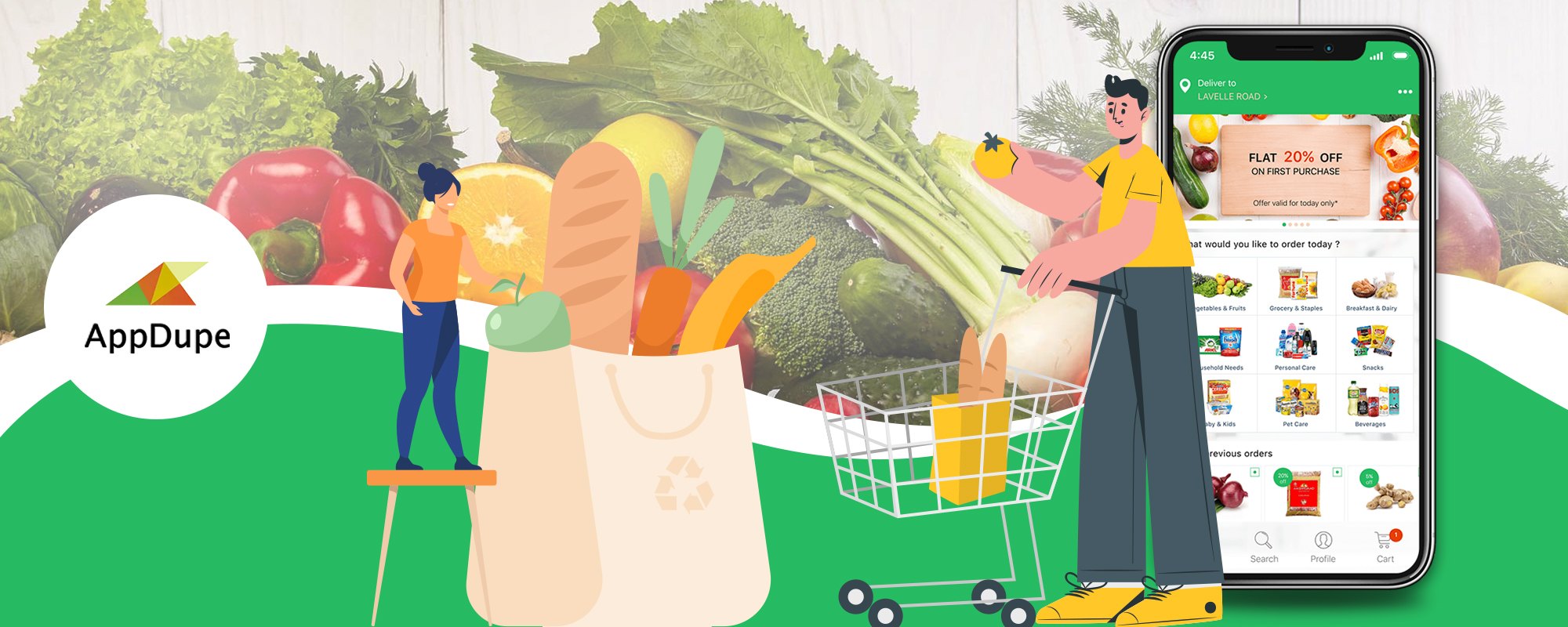 JioMart, announced in 2020, will occupy 50% of the Indian market in 2024. With just months after the Facebook-Reliance deal, JioMart is topping the charts. Crossing one million downloads in no time was only a warm-up session, and the grocery delivery app has more in its bag. Operating in over 200 cities in India, the app focuses on expanding its customer base across the nooks and corners of the subcontinent. Delivering 4 lakh orders isn't a mammoth task for a giant like Reliance, whose plan is to work in tandem with the neighborhood, small-scale Kirana shops to supply essential needs to households. 
India's retail market generated a revenue of $79 billion last year. The market is expected to reach a staggering value of $188 billion in the next four years. These stats signify the fact that India's online eCommerce sector is still in its nascent stages. JioMart's growth is expected to be synonymous with the Indian market. For entrepreneurs looking to occupy a significant part of the Indian eCommerce segment, now is the time to invest wisely in a grocery delivery app solution. In this blog, let's discuss the rise of JioMart and the steps involved in developing a highly reliable grocery delivery app. 
The Facebook-Reliance collaboration and the aftermath 
The largest deal in the Indian digital ecosystem happened between Facebook and Reliance Industries earlier this year. Facebook will invest $5.7 billion in Reliance, picking up a 9.99% stake in Jio platforms. This sums up to the Indian money of around ₹43,574 crores. Jio platforms have a current value of $66 billion. 
The exciting part of the deal is the role of WhatsApp in enhancing the sales of JioMart. Out of 2 billion WhatsApp users, almost 20% are Indians. Changing the messaging app into a marketplace isn't challenging at all. All WhatsApp needs is a regulatory approval to provide its 400 million Indian users an option to pay via digital modes through the app. 
The possibilities of WhatsApp becoming a Super app in the near future is bright. Entrepreneurs needn't wait a second or have second thoughts about investing in this lucrative business opportunity. 
The rise of JioMart in numbers 
The growth of JioMart is unparalleled when looking at the market numbers. The COVID-19 situation has played its part as well in enhancing the need for grocery delivery services. Some of the stats that signifies the massive growth of JioMart includes, 
JioMart is securing a pole position in both the Android & iOS platforms. According to App-Annie, a major app tracking company, JioMart occupies the second position in the Apple App store and third in the Google Play store. 

JioMart manages to deliver 4 lakh orders per day, the highest in the Indian online grocery segment. Other rivals like Bigbasket and Grofers manage 2.8 lakh and 1.9 lakh daily orders, respectively. 

JioMart will enable business opportunities to almost 60 million small-scale businesses in India. 

According to a report by Goldman Sachs, the American Multinational Investment bank, Reliance Jio will occupy 50% of the market share by 2024. 
The need for grocery delivery apps is more than ever 
Entrepreneurs, waiting for COVID-19 to pass by, are missing out on a vast and potential market. The competition is getting intense every day, with new players entering the flourishing segment. Establishing a grocery delivery app in the spur of the moment can prove beneficial and profitable for entrepreneurs. If satisfying customer needs form the basis of sustainability, the need for grocery delivery is more than ever amid the pandemic situation. People fearing virus contractions prefer to avail doorstep deliveries than waiting in long hours in front of grocery stores. 
Decide your business model based on your resources 
The first step in building a successful app is to decide the business model. It is advisable to choose the best-suited business model based on your resources. Let's discuss the popular types of grocery apps here, 
Aggregator type:

This model suits the best for those entrepreneurs who can aggregate multiple grocery stores with people in need through an online platform. The grocery stores have their delivery chain, making the whole process seamless. Users glance at multiple stores and order from their desired ones. The stores accept the order. The stores' delivery executives pick up the orders. Users enjoy doorstep deliveries.

Marketplace type:

This model is similar to the aggregator type, except that the platform takes care of the delivery rather than grocery stores.

Single store type:

This model can do the trick for a grocery store owner who wishes to take the business online. The app can enable owners to reach their potential customers via the online medium.

Grocery chain type:

For a grocery store having multiple branches spread across a locality, this type can come in handy. Customers can order essentials from their nearest store displayed in the app. 
Watch out for stand apart features 
Attracting the audience towards a grocery delivery platform is quite challenging, especially when there's a neck-to-neck competition in the market. If an app can lure the audience and enable them to access services in a flash, there are high chances for the app to sustain for an increased timeframe. It is the features that can do the wonders of luring the audience and offering hassle-free services. Grocery delivery app development involves creating a separate app for, 
Users

Delivery executives

Grocery store owners

Admin panel
Let's discuss the features of these apps in brief here, 
Features of User app: 
User profile

Search and filter options

Add to cart

Schedule delivery 

Multiple payment options

Real-time tracking

Ratings and reviews

Push notifications

Order history

Reorder, etc. 
Features of Delivery Executive app: 
Upload documents for verification

Availability toggle

Accept/Reject delivery requests 

Earnings tab

In-app chat/call

In-app navigation, etc. 
Features of Grocery store owner app:
Order dashboard

Availability toggle

Manage inventory 

Geolocation

Manage payments

Customer support 

Push notifications, etc. 
Features of Admin panel: 
God's eye view

Set delivery radius

Real-time analytics 

Heat map

Set surge pricing

Manage transactions

Customer support, etc. 
Get to know the tech-stack involved  
Surviving this fierce competition involves the use of the latest tech-stack. Tech-stack plays a crucial role in impacting user experience. Let's discuss some of the latest technological advancements worth-considering during app development. 
Database – MongoDB, Cassandra 
Payments – Stripe, Paypal, Braintree
Verification – Twilio, Nexmo 
Cloud – Microsoft Azure, Amazon AWS 
Push notifications – Push.io, Twilio 
Android – Java, React Native
iOS – Swift, Objective – C 
Server – Python, Node JS. 
Appdupe's JioMart clone enables you to establish a firm position  
With advancements in modern technology, most entrepreneurs prefer clone app solutions, mainly because they are pocket-friendly, time-conserving, and highly scalable. Our experts at Appdupe have toiled hard to develop a cutting-edge JioMart clone, capable of providing instant traction to your grocery delivery business. Our solutions come with 100% customizability, enabling entrepreneurs to modify the app according to their requirements. 
Conclusion 
With JioMart capturing the Indian grocery delivery market at a rapid rate, the market will continue to flourish for years to come. With the market expanding, and the COVID-19 pandemic fueling the need for doorstep deliveries among people, an on-demand grocery delivery app can significantly come in handy. 
Reach out to our experts at Appdupe through call – +91 9791 101 817, mail – [email protected], or through the chat option available on the website. We'll help you climb the ladder of success in the shortest possible time. 
Looking to develop a JioMart clone app?

Marketing is my soul mate and writing is my side kick. Using my writing skills to share the knowledge of app development and upcoming technologies.
Have a Crypto Platform/NFT Marketplace Related Development Idea?
---
Get your free consultation now