Nextdoor Clone: Launch A Private Social Network App Like Nextdoor For Your Neighborhood With This Guide
Author
Gojek Clone
Ever wondered about creating an app like Facebook for a particular neighborhood or locality? The app binds everyone together and acts as a centralized platform for local news, services, social networking, etc. A society is built by numerous people from various walks of life. With things turning digital at a tremendous rate, the crucial part of getting acquainted with the society is exponentially fading. With humans being social animals, isn't it necessary for them to familiarize themselves with the community?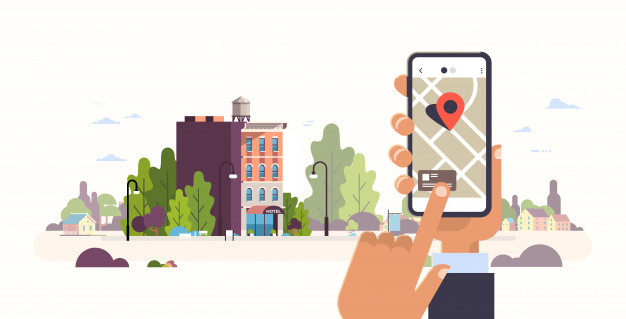 The need for a community-centric app has led to the rise of Nextdoor, a neighborhood app that provides instant news and service requests to people in a particular locality. Initiating a community-based startup can yield fruitful results as people from different parts of the world demand such apps. 
Are you a social entrepreneur carrying the thought of launching a private social network app like Nextdoor in your mind? If so, this blog is channelized to reach you, help you comprehensively in developing a custom Nextdoor clone. 
Building the next-gen social networking platform 
Finding the core value 
One fundamental question that should resonate with you throughout the development process is, 'what is the reason for building the app?' If you can answer the question at any given day of development, you can have clear objectives, better clarity, and a seamless approach. Now, let's think of the reasons for building a community-based social startup. 
The foremost reason is that people in the community need a forum to connect and discuss day-to-day activities. Now, what's the aim behind this discussion? They can assist each other in these activities and help people find services and tasks effortlessly. Hence, the members of a society can create a sustainable environment to connect, support, and discuss. 
An app for a solution? 
Now, where do the members of a community meet and discuss activities? It is highly impossible to gather everyone physically. But the process of gathering and discussing becomes a piece of cake if one leverages the virtual medium. This way, members get to know their society better, paving the way for better understanding and problem-solving attributes. Besides, one of the notable benefits of having an app is that members can resolve their queries on any given day. 
From an entrepreneurial perspective, the app generates a consistent income for connecting people in need with the right service providers in the community. On the whole, in this digitally-driven world, an app can be an ideal solution in every aspect. 
Defining clear objectives 
The next step in building the app is to specify its objectives. Before deciding on the objectives, let's look at what Nextdoor offers to members of the community. The app offers
Social networking among members
Home services, connecting service professionals in the neighborhood
Community information on deals, services, etc. 
It entirely depends on the entrepreneur to analyze the resources and integrate services that add credibility to the platform. An app for home services booking can set the tone among members as most individuals need expert professionals to help them with their household chores like vehicle maintenance, pest control, etc. Integrating social networking services can enhance user engagement rates significantly. 
Deciding your app's objectives and carrying out tasks to uphold the balance between supply and demand can enhance your platform's sustainability. 
Interacting with the user interface 
You cannot expect every member of the community to be tech-savvy. Hence, to widen your customer base, you need to have a simple and minimalistic interface design. Navigation is critically impacted by the UI/UX of the platform. Hence, provide the utmost care in designing a user-friendly app interface. 
Having a team of graphic designers to work on wireframes and developing the prototype is an ideal scenario. Never compromise on the design as it constitutes a major element in the private social networking app's front-end. 
Integrating the advanced feature-set 
What do people expect from a community-based app? The answers that unravel to this question constitute your app's feature-set. Let's discuss the features in detail here, 
Initially, users register as members in the community by specifying details like mobile number, address, etc. Supposedly, let's assume users need to familiarize themselves with others in the community. A discover option, enabling users to visit profiles of nearby members, can do the trick. Now, the members need to communicate with one another, right? Culminating an in-app chat/call is highly recommended.
On the other hand, let's assume users are on the lookout for home services. They should have the option to search and filter professionals, a.k.a., the browse feature. Now, users can either book services instantly or schedule them on a future date. Upon confirmation, users get the professional's details. Is that it? Not at all. With the aid of real-time tracking functionality, users get to know the exact location of professionals.
Upon completion of services, every professional needs payment. What if users are running out of cash? To avoid such an unforeseen situation, enable users to pay via numerous payment modes, including credit/debit cards, digital wallets, etc. Two scenarios can possibly happen – one, the service professional does the job exceptionally well, and two, the quality of services falls below customer expectations. Either way, a member of the community needs to let out the word with fellow members. Hence, having ratings and reviews feature enables transparency in services, allowing the members to make informed decisions. 
What's so unique? 
Subsequently, you arrive at the turning point in your app development. You are developing an app like Nextdoor, but what makes your platform unique? What's so special about it? In simpler terms, does your app have a unique selling proposition? Advanced features are a great way to implement uniqueness into the platform. Some of the cutting-edge features worth-considering include, 
In-app wallet:

Letting users pay via multiple options is an essential aspect. But still, users find it challenging to enter their account details every time during payment. Having an in-app wallet is the way out.

Multilingual support:

A community is bounded by members from different demographics and cultures. Enabling them to access the platform in the language of their choice can eliminate linguistic barriers in communication.

Social verification and sharing:

One of the equivocal aspects of social networking sites is that there's no restriction to post content. Unethical or misleading posts can create disruptions in a community, lowering the app's value. Having an administrator to verify posts is crucial in maintaining the decorum in the virtual space. 
No compromise when it comes to safety 
A community app strives hard to keep the members in its community safe. What if the app acts as a hub to thefts and crimes? The need to maintain safety regulations in a neighborhood app becomes mandatory. Hence, ensure that your back-end is robust, efficient, and encrypted. This way, only the admin of the platform has access to member details. 
Similarly, notifying users on crime, theft, etc., ensures that they stay cautious. Either way, it is the platform's responsibility to uphold security standards and alert members during the time of need. 
How about this all-in-one wonder? 
The concept of hyperlocal and community-specific services goes hand in hand. With members demanding instant services, there arises a need for supplies to emerge within the community. Besides, there are on-demand apps for almost every service nowadays. As a result, instead of restricting yourself to home services and social networking alone, you can culminate in numerous services like taxi, food & grocery delivery, social messaging, home services, and many more.
Appdupe's trendsetting Gojek clone enables you to provide more than 50+ services seamlessly. The app ticks every metric of a successful app – feature-loaded front-end, captivating UI/UX, and a highly efficient back-end. 
With the multi-service app, members can access numerous services, communicate with each other, and stay updated on the local news and services. 
Conclusion
The need for a private social networking platform, coupled with an increasing tendency towards on-demand services, makes the Nextdoor clone app development an enticing business opportunity. Launching a hyperlocal, community-based startup with the help of a Gojek clone can come in handy both in terms of community's convenience and your profits!
Looking to launch an app like Nextdoor?

Marketing is my soul mate and writing is my side kick. Using my writing skills to share the knowledge of app development and upcoming technologies.
Have a Crypto Platform/NFT Marketplace Related Development Idea?
---
Get your free consultation now