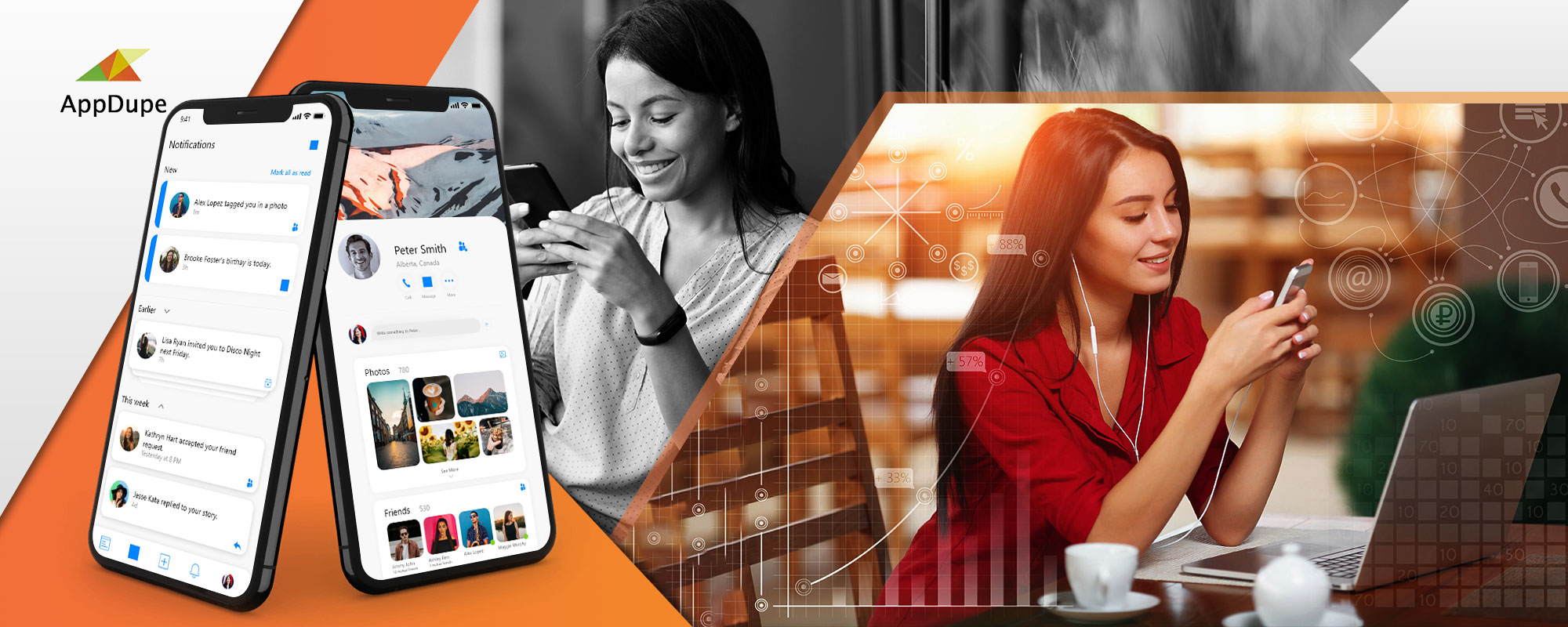 We come across many new topics, controversies, or content on social media platforms every day. Of course, everything has its own significance, but the latest case is just swimming through everyone's minds because of the specialty it holds. Without giving you any more confusion, let's reveal what the latest topic is. It is the Clubhouse app. Many social media freaks are piqued by this app, and the reason, what the app is all about, and many more are covered in this blog. So bury your nose in the blog for more information on how it could benefit your business. 
What's new?
The Clubhouse app. Since it follows a new concept- an audio-based social media app, now you know what's popping about it. The app's core spirals on the idea of providing a social media platform based on voice only. You can listen to the discussions and participate in different conversations from different verticals when you get invited. It is a startup from Silicon Valley, created in May 2020 by Rohan Seth and Paul Davison. The app soon encountered the presence of celebrities like Oprah Winfrey and Ashton Kutcher. 
The dawn of audio-only social media apps:
At first glance, the audio-only apps may seem regressive. Because nowadays, people can shoot high-quality videos, and social media apps like Instagram, Twitter are all gaining innumerable users on a monthly basis. But in reality, the audio, social media apps gives users a digital experience as if they are hanging out with their friends. There are two reasons why these apps seem better, and they are:
You won't have to worry about your looks as it is all about showing up. 

Unlike podcasts, social audio-only apps like Clubhouse don't require any software for editing like podcasts. 
So for entrepreneurs, this is the right chance to know about the Clubhouse Clone to lure into developing it. 
Working on the Clubhouse Clone app:
You could join in on different conversations on a varied range of topics but unfortunately, only if you are invited by an existing user of the app. Imagine that you are at a house party, and you are wandering around listening to people's conversations and adding in some comments here and there. But here in the app, you cannot add the comments until you are approved. If you want to hop into the conversation, you have to 'raise your hand' (yes, it's a feature). Get the point? It's like a unified form of eavesdropping.
You could listen to the topics that you wish to. But mind that the conversation or the debate, or however you want to call it, cannot be recorded. You have to concentrate on the topic, buddy. Because you might miss some point in the blink of an eye. If none of the discussions appeal to you, then you can create your own room. The content feed depends on who you follow. If you want to diversify, then you have to search for the keywords, and you can follow the people who match. You can also adjust this topic of interest from the settings of the app. 
Get your hands on the robust Clubhouse Clone solution

Connect on WhatsApp Contact Us
Here's how useful it can be for businesses:
This topic will tell you about how business people can make use of the Clubhouse Clone app. 
The clubhouse app can really be appreciated for its potential in helping people build an engaging community and to grow a sphere of influence. By creating room for topics that people are passionate about, you can discover your level of expertise in the industry. People can check out your profile, and they can follow you. 
Whenever you go live, your followers or audience will get a notification. You can build a community of potential people as a part of growing your business. You can engage with the influencers and other entrepreneurs as well to develop better business relationships. 
Get feedback from the app users
You could notice that the Clubhouse founders ask about the feedback on a new feature at times. You could follow the same technique by creating a room and asking for feedback on your latest business idea. You can also get feedback from other entrepreneurs, who would add in some thoughts about your new idea. 
It is a social listening app where you can follow some influential people in your industry, which we all know. So by following them, you could get new updates about your competitors and stalk the categories that are related to your field. You will have a dedicated timeline after that. By which, you can get updates on the trends, audience sentiment, and industry news. 
The app can be used as an announcement or promotional platform since you have a different audience. For instance, when you switch to eco-friendly suppliers, you can create a chat regarding this and educate people about the reason for taking it. It gives you a great chance to bring out your brand values. 
Or if not an idea and it is a launch of any product, you can still create a room and discuss with your audience about the product's features and kindle their curiosity and get instant feedback. Someone might suggest a tweak that you could consider adding to your product. 
The app is crowd mingling or crowdsourcing, which means you could also attract both the audience and investors. For startups who want to kick start their business, this app will be of great help. Two ways in which you could attract their attention are:
You could create a room and get immediate feedback from the investors. Make use of it to improve the product and the pitch. 

Explore the other rooms and talk about what you do and who your products might help, and the problems that you are passionate about solving.
If the venture capitalists hear it, it could be a green signal for the next big step. 
As a final thought,
Clubhouse like audio-only invite social media apps are a welcome addition to the social media ecosystem. The app, as we are seeing, has a varied number of benefits, so why not consider developing one as a replica: Clubhouse Clone? If you are in, then Appdupe is also ready with its solution to help you launch it. Shall we begin?
Are you ready to launch a Clubhouse clone?

Marketing is my soul mate and writing is my side kick. Using my writing skills to share the knowledge of app development and upcoming technologies.
Have a Crypto Platform/NFT Marketplace Related Development Idea?
---
Get your free consultation now