[Super Apps Series] Part 1: Growing Market Scope for Super Apps in 2020 – Asian Market & Grab's Success
Author
Gojek Clone, Super App
What is a Super App?
Super App is a multipurpose on-demand app that can provide numerous on-demand services on a single app. These are the services that you require in your daily life, such as food delivery, taxi-booking, reading, sharing, learning, transferring money, and more. These super-apps will let you install one app instead of many. This way, you can manage everything with a single app, and increased storage space will be available. 
There are already a few super apps that are available in the on-demand market, namely, WeChat, Grab, GoJek, and more. The developed and the developing countries are finding the super-app approach very useful. So, the companies providing these super-apps have plans to extend their venture to many other geographical regions. Once these apps are globalized, people can use one app for all their day-to-day needs.
Currently, China is up-trending in the super apps market. There are many super apps launched from China, and they prefer an app with the most intuitive interface. They believe that if the interface is easy to use, they will gain a lot of loyal customers. 
Once a large customer base is formed, many merchants or service providers will want to partner up with the super-app. This will lead to the rapid growth of the super-app, and the revenue generated will increase drastically. 
At present, the super apps are popular in the markets of India, South America, and Southeast Asia. Followed by globalization, many digital companies will expand their business with the help of super apps. 
Since the usage of the Internet and smartphones are elevating day by day, the need for online services or apps is also increasing. So, a super-app will make the life of the user easier and help the entrepreneur yield good profit.
Super Apps Business Strategy & its Growth in Asia
These super apps are now the most vital part of our daily routine. If you live somewhere in Asia, then these super apps are a boon that will make life easier. It is the only approach to avail several services with a single app. There are many super-apps in the market that are already well established. There is still many other countries in the world which still require a super app. Developing a Super app can be pretty good opportunity for new age entrepreneurs to attain success in a short time.
A few other leading companies, such as Uber, Amazon, and Facebook, are planning to provide multiple services. But, since there are many existing super apps in the market, it will be a difficult task to establish one successfully. A few of them are listed below:
WeChat
It was released in the year 2011 and is used for communication, paying bills, as a social media platform, and more. It is a Chinese company and has gained more than one billion users in the year 2019. 
Grab
It started as a taxi booking service in the year 2012. Today, it is  being used for various purposes, such as payments, food delivery, and more. 
Gojek
It is a multi-service app that will help the entrepreneurs manage all the services efficiently. It was released four years ago and is running successfully in the market till date.
Rappi
It was released in the year 2015 as an on-demand delivery service and then ventured into the e-payments, scooter sharing, and other financial services. 
Paytm
It provides shopping services, ride-hailing, payments, and other services to the users. It was found in the year 2010 and has been in the industry for more than nine years. 
How can you mark the success of the super apps?
The success of the super-apps in the market can be decided using a few factors, such as:
Third-party app integration
The super-app can be considered a success if it allows the integration of third-party apps with it. For instance, WeChat has allowed the collaboration of a few apps to help them acquire a large customer base. Integrating these apps will also help you provide an additional service to the users. 
Payment gateways
Make sure you have the apt payment gateways for the customers to pay. If you are providing your service in a particular region, the local payment gateway of that region should be included in the app. The gateways will differ from region to region. 
Convenience
The main agenda of the super app should be, to provide convenience to the customer to avail services easily at affordable rates. Each and every feature integrated should be efficient, and the customer should be able to pay easily for the service. 
Grab's success to become a Super app
Grab is one of the successful super-apps available in the market. It has obtained $300 million from Invesco, one of its investors, as a part of developing the business. Last year, it had raised $1 billion from Toyota as a part of the series H funding. Other investors such as PayPal, Ant Financial, SoftBank VisionFund, and more companies invested in Grab.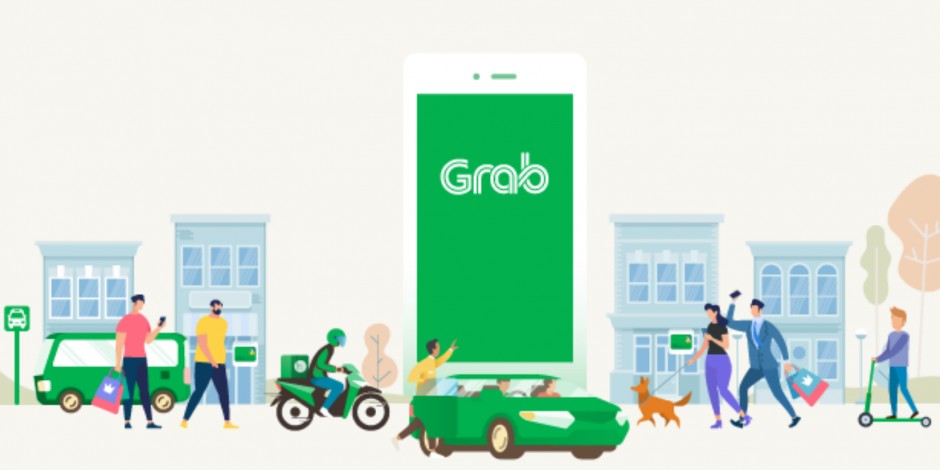 It recently launched a trip planner service that will help the users find the optimized route when traveling using public transport. Another service that they added was the GrabChat app that helped the users chat with their loved ones. Grab Food Kitchen is a service that was added recently to allow users to order food with a wide range of restaurants. Following these services, they also announced that with the help of the Grab Financial service, the customers would be able to avail services such as credits, insurance, and loans. It has over 600,000 merchants who have teamed up with the app. They are the first super-app in Singapore, and they plan to obtain a large customer base for their service. 
Right now, they are working with AI, and it believes that it will acquire more customers. This will help them provide the service globally. They are working with Microsoft Corp on National Language Processing and have plans to become the top provider in ride-hailing, food delivery, and e-payments.
Developing an On-demand Multi Service App – A "Super App"
Creating an app with one particular on-demand service like transportation, delivery or services has been the best business idea of this decade. App like Grab and Gojek has made the best out of it with their multiple on-demand services. However developing such an app from scratch requires indefinite hours of development. We have developed a ready-made app solution to cover all the on-demand services into a single Super App – Gojek clone app. Every major on-demand services like taxi booking, food delivery, on-demand services booking etc. are integrated in the app.
Become an Unicorn in the field of on-demand apps with a Super App!

Marketing is my soul mate and writing is my side kick. Using my writing skills to share the knowledge of app development and upcoming technologies.
Have a Crypto Platform/NFT Marketplace Related Development Idea?
---
Get your free consultation now