Top Innovative Ideas For Your Taxi Business In The Ever-changing Competitive Taxi Market
Author
Uber Clone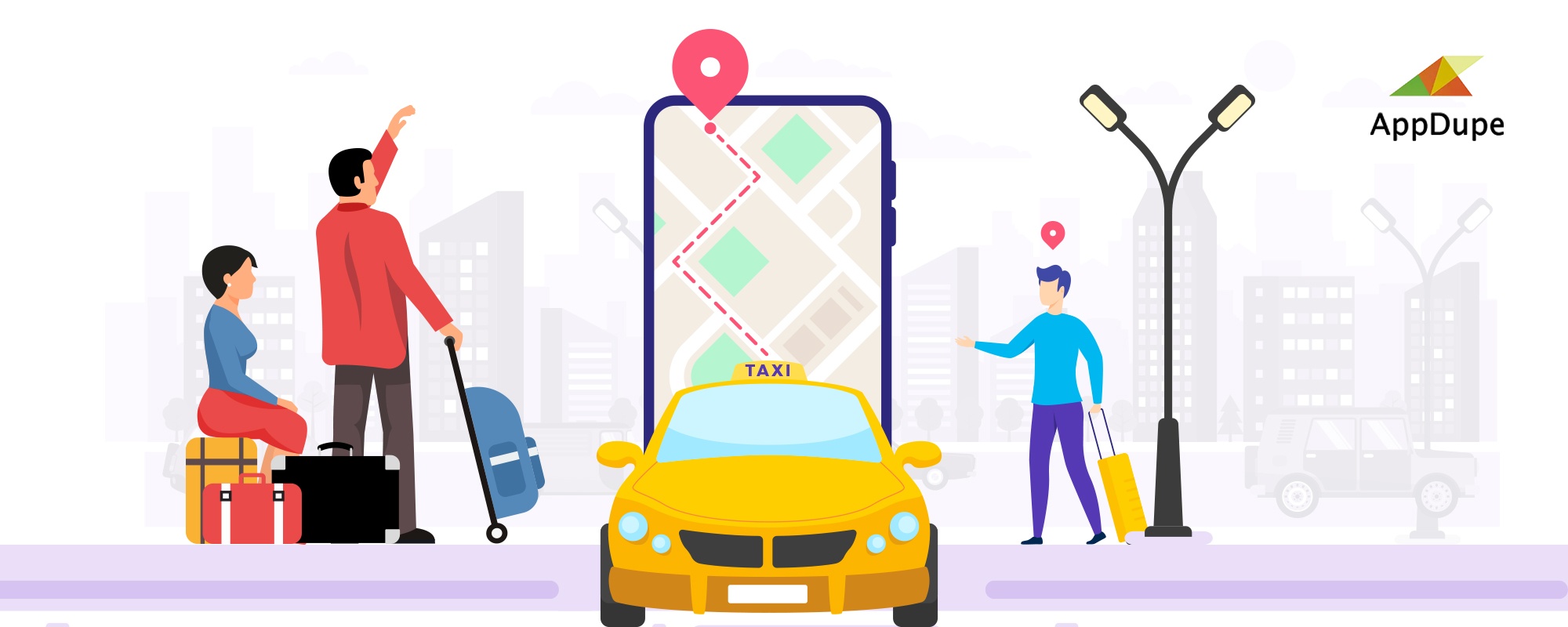 Uber was the dumbest idea ever. You read that right. This statement isn't from a third-party reviewer or a rival. One of the investors of Uber, Troy Carter, had revealed his initial impression when he got pitched on Uber. Any advancement or innovation is considered dumb or irrelevant in the first place. Who would have thought of the gradual decline of yellow taxis? All you have to do is raise your hand, leaving a signal to nearby taxis. If there is one factor that can help modern advancements gradually fill the shoes of traditional ones, it is inevitably the convenience factor. 
At times when people thought raising hands was convenient, availing rides through taps and swipes were considerably new and attention-seeking. Besides, people needn't walk down the streets. Instead, people had access to multiple cabs from the comfort of their homes, assessed their fares, chose the 'most' convenient one, and rode to their destination hassle-free. Going into a debate as to yellow taxis vs. Uber cabs is a fool's errand, as we are witnessing the majority type of taxis of the latter prevailing in the industry nowadays. 
Innovation is the bloodline of any sector. There is no point in developing a replica of Uber when Uber itself is transforming from time-to-time. When change is the only constant, don't you think improving your taxi app becomes paramount? If you are an entrepreneur looking to launch a taxi app, you'll undoubtedly need ideas worth the transformation. In this blog, let's look at some of the top innovative ideas for your taxi app to gain a stronghold in the flourishing taxi market. 
Innovation isn't creating something new
The word innovation isn't confined to finding something new. Wait, were we over-visualizing the term innovation? Just so you know, the Latin word 'Innovatus' means 'to change or renew.' Transforming anything from its original form is innovation, as well. This insight paves the way for so many ideas that weren't considered innovations by numerous entrepreneurs. The traditional taxi business was reformed with the onset of Uber. Hence, it is worth considering Uber as the most significant innovation in the past decade. 
Achieving success with innovation isn't an overnight turnaround  
Most of the entrepreneurs are familiar with the term 'grinding hard.' You need to grind hard to make your change acceptable among people. When overnight turnaround is almost impossible, you need to burn the midnight oil.
Let's glance at some strategies that can propel innovation to happen. 
Be crystal-clear:

Believing in your process is vital to your platform's success. It will help if you create an environment wherein everyone aiding you is working towards achieving your goal. To create such a positive environment, you need to be crystal-clear about what you are going to introduce and how you're going to approach it. 

Rely on data:

Data is the most considerable wealth you can ever have if you wish to revolutionize the taxi industry. With the influence of Big data increasing with each passing day, you need to understand and analyze the latest trends in the taxi market. 

Noticing inconvenience and problems:

As mentioned earlier, you can have a clear shot of your success in the taxi industry if you can enhance the comfort level of the customers. To enhance comfort, you need to familiarize yourself with the inconvenience and flaws of the current taxi system. Even here, data plays a crucial role. 

Coming up with ideas:

The most vital step of innovation comes with out-of-the-box ideas. Your vision can be anything related to the taxi industry, ranging from reducing costs to improving customer retention. Brainstorming your ideas and arriving at the perfect plan is your pathway to success. 

Identifying Key Performance Indicators:

It is a well-known fact that any industry has its own set of KPIs. KPIs are those strategies that can create wonders or have already made an impact on the industry. For example, automating the taxi dispatch system is one critical KPI that transformed the industry significantly. 

Analyzing competitors:

A neck-to-neck competition in any industry makes it perform better than any other segment. While it is good to have rivalries, it is wise to stay one step ahead of them in the market. Analyzing competitors, visualizing their reports & analytics can make all the difference in your taxi apps. 
Some innovative ideas worth-considering 
Having discussed how and why to innovate, it is quite unfair not to address some creative ideas for your taxi business. Let's take a quick tour through some ideas here, 
The SaaS model:

The aggregator model has been, by far, the most sought-after taxi business model in the sector. While some rental agencies prefer the ownership model, the market for Software as a Service (SaaS) model is potential, vast, and unexplored. All you need to do is develop the software, rent it to public transit agencies, and enjoy enhanced revenues. Adopting this model can help you sail past the COVID-19 pandemic without much disruptions to your economy. 

Digital payment solutions:

You cannot ignore digitization, especially when people are leaning towards them at such an alarming rate. Introducing an in-app wallet option, automatic deduction from the bank accounts securely, scan and pay through QR codes, and many more are some digital payment solutions that are set to rule the taxi industry in the upcoming years. 

Culminating multiple taxi solutions:

With ride-hailing services as your primary business, you can still manage to pull-off multiple services like passenger insurance covers, vehicle insurance, etc., to add your revenue stream. This way, you can enhance the comfort of drivers and passengers simultaneously. 

Expanding your business operations:

When delivery services like food, grocery, medicines, etc., are thriving, why not implement them in your platform? At the end of the day, it is satisfying customers and generating revenue that matters. Hence, do not hesitate to expand your horizons when your locality demands. 

Chatbot to book rides:

When messaging has reached the nook and corner of the world, why not leverage it to book taxi rides? Integrating a chatbot into your

Uber clone app

isn't tedious, especially in this modern era. Speaking with an assistant who can take care of our rides makes the process even more special and hassle-free. 
Why are Uber Clone apps preferred over traditional app development solutions? 
Entrepreneurs usually prefer uber clone apps due to the comfort they offer.  Appdupe's Uber Clone app solution is, 
Pocket-friendly 

Highly scalable

Time-conserving

Aligned with the latest trends 

Equipped with the latest tech-stack 

Developed by a seasoned team of experts 

100% customizable 
With the convenience that these app solutions offer, don't you think clone app solutions are significant innovations, as well? All entrepreneurs have to do is make the necessary modifications and launch the taxi app instantly. 
Besides, the cost of developing the app is significantly reduced while opting for clone app solutions, providing room for investing in innovative ideas. Not many have the luxury of entering the field with an unlimited budget. 
Concluding, 
The ever-changing taxi app industry has innovation at its forefront to achieve success. Coming with innovative ideas is critical for any entrepreneur as people demand more from the sector. The above strategies can help you innovate your taxi business considerably. Transforming innovative ideas into a robust taxi app is a skill, and Appdupe is an expert in it. Being a pioneer in the app development field, Appdupe knows what it takes to launch a successful taxi app. 
Schedule a meeting with our experts, tell us your innovative ideas and needs, and we'll shape them into a taxi app that can easily register a place in customers' smartphones.
Looking to startup a futuristic taxi app business?

Marketing is my soul mate and writing is my side kick. Using my writing skills to share the knowledge of app development and upcoming technologies.
Have a Crypto Platform/NFT Marketplace Related Development Idea?
---
Get your free consultation now