Launching a Uber clone app in Singapore: Regulations and Development Guidelines
Author
Uber Clone
Did you know that the ride-hailing and the taxi-booking industry in the wealthiest country of South-East Asia are growing with a CAGR of 17.1% between 2020 and 2024? Yes, the home to Marina Bay, Singapore, encourages entrepreneurs to establish their taxi businesses in the nation. According to a report by business administration support services firm, TMF Group, the republic ranks 2nd among the Asian countries and 18th globally in the 'ease of doing business' index. 
Are you an entrepreneur eyeing to launch a taxi app in Singapore? All you have to do is establish your business, create your robust taxi app, and enjoy unlimited revenue. Ready to venture into the ride-hailing and taxi-services app industry in Singapore? Well, fasten your seat belts. 
The process of establishing a business takes place in two stages. Initially, you develop a highly reliable, top-notch taxi app. You then comply with the rules and regulations of the Singapore government and establish your taxi business.
Get to know your competitors 
Before venturing straight into app development, let's analyze your market and competitors. A quote from Henry Ford to boost your spirits, "The competitor to be feared is one who never bothers about you at all, but goes on making his own business better all the time." To register a place in your customers' smartphones, you need to outperform your competitors in the sector. Let's take a sneak into some of your top rivals. 
Grab Taxi – This taxi app has earned a significant reputation explicitly in the South-East Asian countries, including the Philippines, Thailand, and Singapore. Being a Super app, the online platform poses to be a strong competitor to startups. The app features like scheduling rides for later, the number of drivers in the vicinity, etc., has gained a positive reception among the audience. 
Split It – This ride-sharing app lets users share their rides with the members of their social community. The in-app chat feature introduced by the platform is quite popular as users can connect and choose to share rides with people of similar interests. 
MoobiTaxi – This taxi booking app houses multiple Singapore taxi operators under one roof. The app includes a 'check-in' feature, wherein app users get to know numerous taxis in the locality along with their fare and other ratings. 
The growth of the market is unparalleled 
Now, let's glance at how the industry is faring. According to Statista, the sector will generate a revenue of $723 million in 2020. With the market forecasting a healthy CAGR of 17.1%, it is expected to reach a whopping value of $1.358 billion in 2024. With over 1.9 million customers to the sector and user penetration of 32% in 2020, you needn't have second thoughts about investing in this lucrative ride-hailing taxi app industry. 
Business model and revenue models are vital 
Now that you know the industry and your competitors, you'll need to devise a feasible business plan that works the best for you. Developing the app involves certain vital stages. Let's discuss them in detail here, 
Choosing the best-suited business model can do wonders in your ride-hailing app. You can either opt for the aggregator model or the SaaS (Software as a Service) model. 
The former is traditional, yet the most effective model. You create a virtual platform connecting taxi drivers with people in need. The unparalleled convenience offered by this model makes it the most opted model, among others. 
The latter model is a relatively new business model emerging in various nations. You can rent your taxi booking software to public transit agencies on a monthly or yearly subscription basis. This type enhances your business' success and reduces a considerable amount of workload. 
Deciding the revenue model beforehand comes in handy, as well. To quote Business magnate, Richard Branson, "Never take eyes off the cash flow because it's the lifeblood of business." So, what are the ways of generating revenue through a taxi app? 
Your online platform acts as a bridge between customers who need cabs and cabs who need customers. Hence, for every ride your user takes through your app, you receive a part of the driver's payment as a paid commission fee. Moreover, you get real-time analytics of the app, including those regions where the demand for taxis is very high. You can charge users with surge fees, adding to your revenue. Besides, by advertising fellow third-party brands on your site, you can charge advertising fees for a fixed timeframe.  
It is up to you to decide the business model and a mix of revenue models based on your interests and resources. 
The features can make all the difference 
Now, you need to attract the audience towards your smartphone application, don't you? Certain features act as 'selling points' for your online platform. While almost every taxi app has essential elements, your app needs to stand apart from the rest of the lot. Let's discuss the features and functionalities in synonymous with the working here, 
Your customers download the app and register with it either by providing valid credentials or through their social media handles. To establish a global presence, make sure you integrate a multi-lingual support system in your platform so that diversified people can access your app. 
Users search for cabs after enabling their location preferences. Now, they can either book a taxi instantly or schedule a ride for the future. To make your app unique, you can integrate a favorite driver feature. This way, users can request these drivers if they are available to offer services in the locality. 
Once the booking is confirmed, users get to track drivers in real-time. To solve any queries and doubts, you can incorporate an in-app chat/call feature. Establishing a streamlined communication network is vital for your app's success. During the ride, provide your users with the option of playing their music playlist using the favorite music feature. 
After the commencement of the ride, users pay their drivers through multiple payment options, including credit/debit cards, digital wallets, etc. However, to enhance convenience, provide an in-app wallet feature, wherein they can pay for the rides with just a few taps. 
What if there's an app development company that takes care of the entire app development process? You can focus your resources and insights on establishing your business, while a seasoned team of experts develops the app for you. At Appdupe, we offer you a 100% customizable, best-in-class Uber clone app. 
Launch your Uber Clone in Singapore!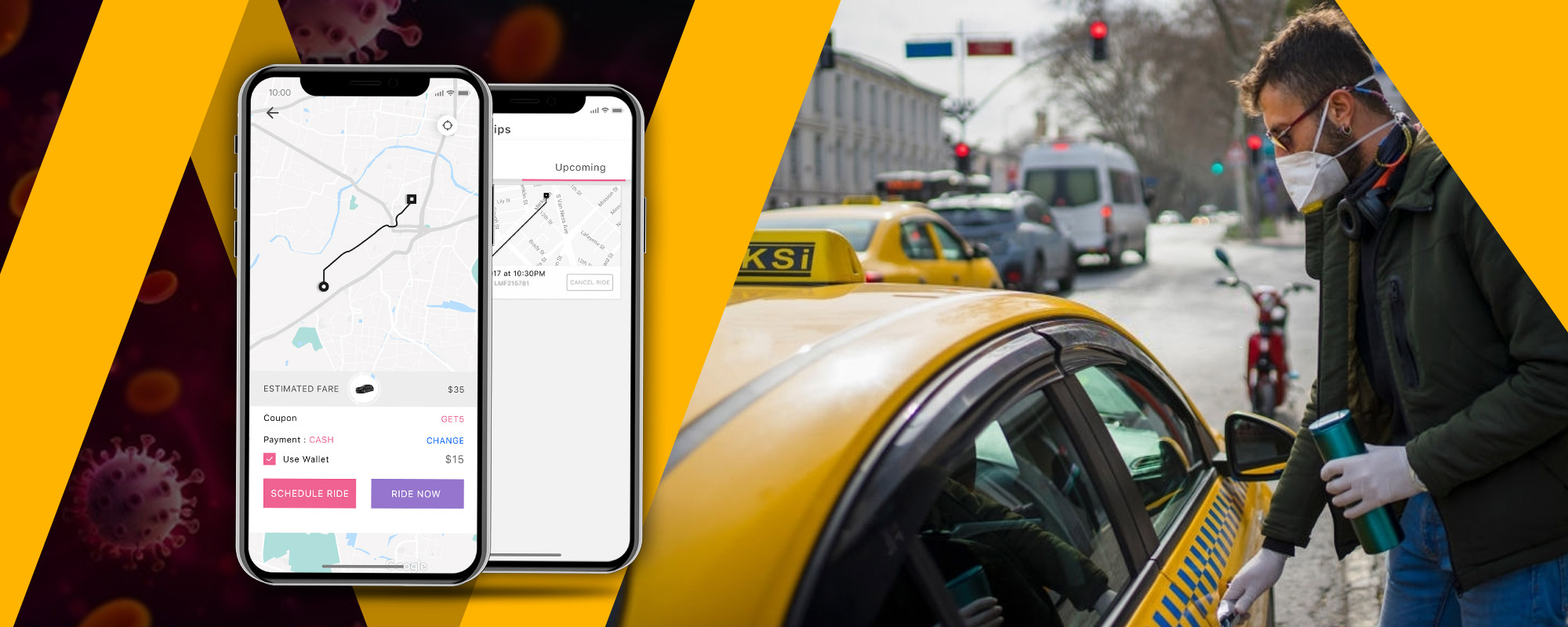 When it comes to establishing a taxi business in Singapore, all it takes is six easy steps. Let's take a quick tour here, 
Choose your company name and get it validated by the ACRA (Accounting and Corporate Regulatory Authority), an agency that regulates and oversees businesses in Singapore. 

The next step is to choose the business activity and reporting to the ACRA. 

After this step, you'll assemble your entire team of shareholders, directors, corporate secretary, etc. 

Every business launched in Singapore needs a registered address. So, choose a location in the country as your address. 

The next step is to set up the paid-up capital. You can increase the sum or change the capital at any time after your company is established. 

The final step is hiring an authorized filing agent and completing the filing process. Once you receive your official papers online, you can initiate your business activities in Singapore. 
Signing off, 
Being a pioneer in the field with over a decade of experience in the app industry, Appdupe helps both established and budding entrepreneurs scale greater heights in their fields. Reach out to us, tell us your app ideas, and transform your vision of establishing a taxi app business in Singapore in the shortest time possible!
Launch your taxi app in Singapore with Appdupe's Uber clone

Marketing is my soul mate and writing is my side kick. Using my writing skills to share the knowledge of app development and upcoming technologies.
Have a Crypto Platform/NFT Marketplace Related Development Idea?
---
Get your free consultation now