Shared Mobility Firms to Gear-up in Post COVID-19 Market with New Models: Launch Your Ride-hailing App with these models
Author
Uber Clone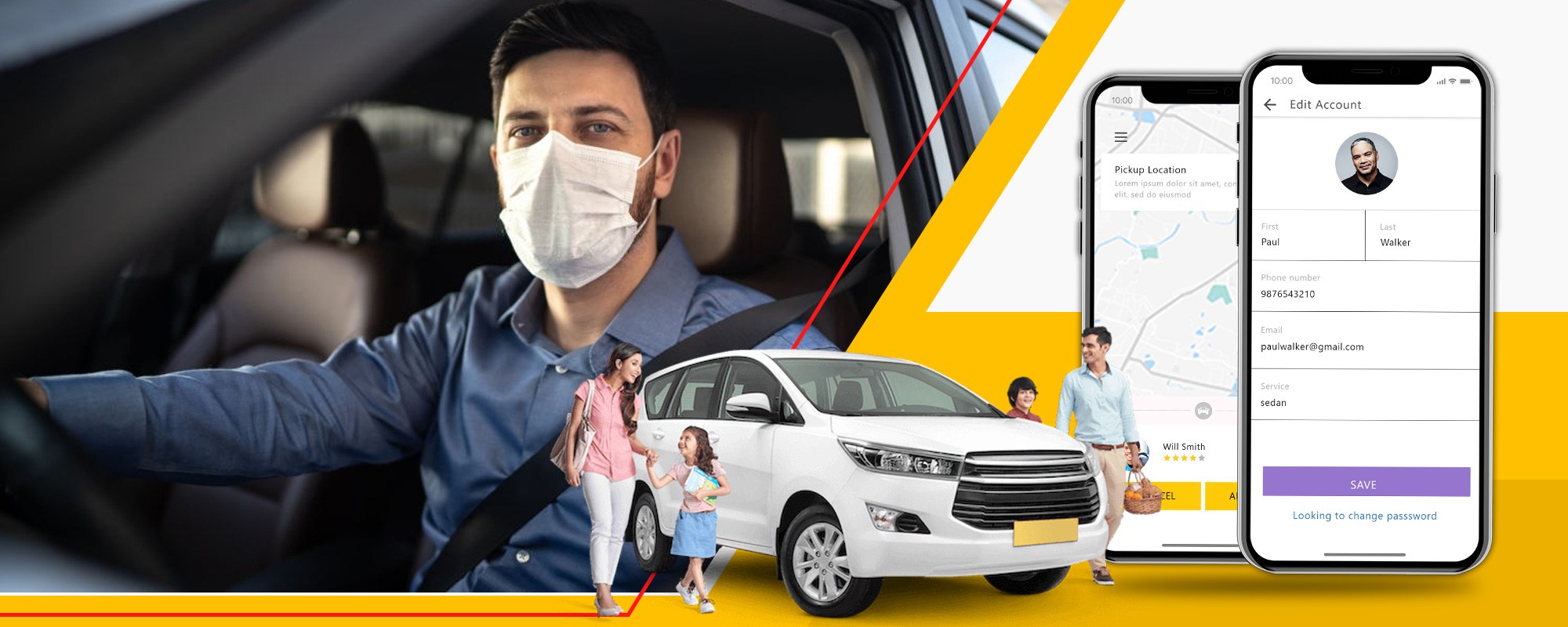 People aren't moving out unless it's a necessity. And when they do step out, don't they deserve the option for safe transportation? Public transport is out of the scene, due to the increased congestion, and the chances of virus contractions. This has left them with two options, either self-drive their vehicle, or rely on taxi apps. The term 'ride-hailing' isn't new to the majority of people across the globe. 
Even a vicennium back, yellow taxis were ruling the transportation industry and helping people with their daily commute. As time went by, the smartphone revolution happened. Big players like Uber entered the picture, offering cabs to people at their will. This COVID-19 situation has caused a hefty blow, especially for the ride-hailing segment. The lockdown norms have confined people to their homes. However, industrialists and experts are predicting that there will be an upsurge in the segment post the pandemic. In this blog, let's discuss the experimentation of specific business models that can captivate people towards your Uber clone app. 
What COVID-19 meant to the taxi industry? 
While there were 7.5 million people affected directly (at the time of writing of this article), 10% of the global workforce, i.e., 305 million people, are facing indirect inflicting damages amid the situation (according to the ILO). 
The taxi industry is one of the severely hit sectors, owing to the restricted movements of people. The evergreen market experienced a decrement in sales for the first time in its history. The scenario has left entrepreneurs a pile of concerns. They include, 
Labor shortages:

The unavailability of drivers is the biggest concern for these online platforms. Drivers are reluctant to step out and offer their services, fearing the virus. In certain regions like India, where migrant workers constitute a considerable workforce, labor shortages is the concern to be addressed at once.

Another dent in the unit economics:

Even before the pandemic, companies were straining to achieve profits from each ride. They roll out offers and discounts as a part of customer retention. The quarantine situation has added fuel to the flame. Will the company still offer services at reduced rates, or will the prices go high as a part of the reconstruction measure?

The Work From Home conundrum:

Let's put it this way. Corporate officials form a vital segment of people using ride-hailing services. With organizations adopting remote working techniques, doesn't the ride-hailing sector experience a plunge in their services. Or will entrepreneurs shift their target audience from corporates to all other working professionals? 
However, according to MNM, amid all restraints, the overall growth of the market is forecasted to decline by 2% only. This is the ray of hope for budding entrepreneurs. 
The way ahead, 
According to the father of modern management, Peter Drucker, "an entrepreneur always searches for change, responds to it, and exploits it as an opportunity." Let's look at some of the constructive measures that can help budding entrepreneurs escalate their success in the market. 
How to address safety concerns?
People will never opt for your platform until you provide them the highest safety standards. These include ensuring the safety of passengers, drivers, and explicitly the car they ride. Some of the popular ways to achieve augmented protection include, 
Restricting the passenger limit to two persons. 

Providing safety gear to drivers that include gloves, masks, sanitizers, etc. 

Offering cleansing agents to drivers to disinfect the car as and when possible.

Incorporating a face recognition software, wherein the system verifies if the drivers are equipped with protective masks. 

Initiating the 'Go Online' checklist, letting drivers and users follow the norms before providing or availing of services, respectively. 
How about a self-drive, leasing, and rental options? 
Even if a taxi app offers best-in-class services to your customers, a noticeable amount of people will still hesitate to avail of the service. Even taxi platforms are facing labor shortages due to such hesitations. This has made entrepreneurs take up a novel idea that can strike the chord among people, the induction of self-drive, car leasing, and rental options.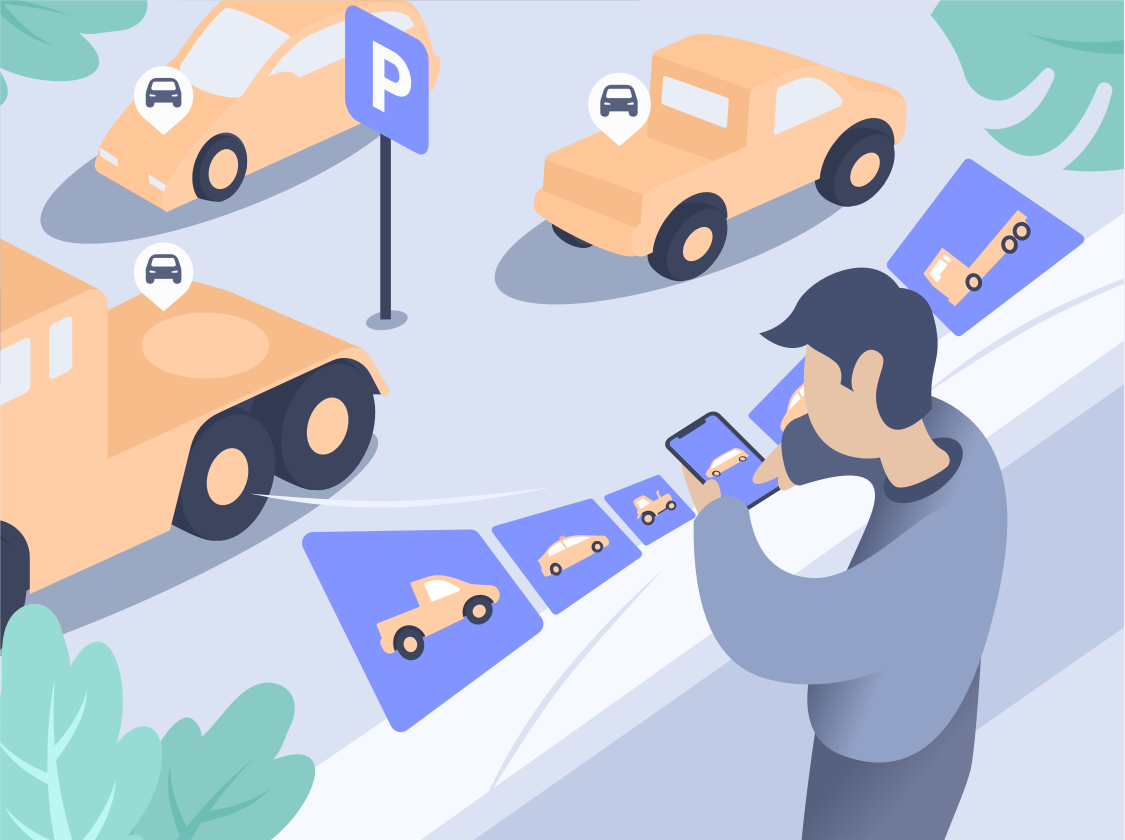 Users choosing a self-drive option can locate a cab, reach their destination, and park the car securely and commence the trip. Another user in the vicinity can utilize the vehicle thereafter. This entirely automated process ensures the safety of users, as there is no one else involved in the process. Car leasing is suitable for users who can lease the car for a fixed tenure. Despite remote working norms, certain corporate officials need to reach their workplaces. You can collaborate with these organizations and provide rental services specifically to these white-collared people. 
Fleet utilization is paramount for adequate income from a shared mobility app. By renting out fleets, users in need can make the maximum use from it, leading to higher gains for your fleet. 
How about e-commerce deliveries? 
There is no hiding the fact that people in self-isolation are demanding doorstep deliveries. The on-demand grocery and e-commerce apps are experiencing an unprecedented surge ever since the lockdown. Delivery can be your revenue-generating source, as well. Nowadays, several delivery services, including food, grocery, alcohol, medicine, etc., are sprouting up. 
You can tie-up with the giants of the e-commerce or grocery industry, wherein you constitute their delivery chain. Reaching out to people and gathering revenue is all that matters at the end of the day. If you are still having second thoughts on this part, the pioneer of the industry, Uber has already begun negotiations with Flipkart for offering delivery services. 
For bike-sharing apps, 
It's been a tough time for the e-scooter and bike-sharing industry, as well. Bike renting is quite common nowadays, with the establishment of various apps. Besides rentals, bike-sharing apps, too, can opt for delivery services. It is quite comfortable and swift to deliver packages with a scooter rather than a car. Grocery platforms are experiencing delivery demands, and they are struggling to cope with increasing customer orders. Entrepreneurs can leverage this situation to offer delivery services with their network. The golden mean is shared by both the platforms in this case. Grocery delivery apps can enhance their sales, while bike-sharing apps can offer delivery services, gaining revenue simultaneously. 
Launch your ride-hailing app today! 
Are you convinced to launch a ride-hailing app with these new business models? Looking out for companies that can assist you with a top-notch taxi or bike services app? Do not worry; we've got you all covered. At Appdupe, we are well-reputed for converting entrepreneurs' visions into a highly reliable app at affordable prices. Our app development solutions are second to none, assuring your app's success in the market.
We deploy the best minds on the field to launch your ride-hailing app, according to the latest market trends. 
Bottom line, 
To reach out to the panic-stricken people, you must ensure the safety of your entire system. Your app must adapt to the dynamic conditions to sustain the economic recess. These business models can come in handy for entrepreneurs who wish to resurrect their business post the COVID-19 crisis. Reach out to Appdupe, tell us your visions, and we'll take your app's success and sustainability in the long run! 
Want to launch your ride-hailing app?

Marketing is my soul mate and writing is my side kick. Using my writing skills to share the knowledge of app development and upcoming technologies.
Have a Crypto Platform/NFT Marketplace Related Development Idea?
---
Get your free consultation now