Launching a Super App Like Gojek, WeChat & Grab: Super Apps Revolutions in On-demand Industry
Author
Gojek Clone, Super App
If you are one of those persons who sport a great-looking phone with average storage space, my friend, you are not alone. The dismal storage capacity of our phone makes life harder. The level of hardness is depicted through the process of manually increasing the storage by deleting those treasured media files and sometimes even Whatsapp files! In those cases, using a cab-hailing app like Uber, ordering your daily part of lunch from Swiggy, and transferring money to your colleagues may sound tenacious, not because you lack the necessary technical knowledge to use them, but the sheer lack of space on your mobile device. This could be hard smacking and, at times, staggering.
Only once in a blue moon, a technological solution caters to these kinds of real-life, complex problems. The Super app is one such solution that seems to ease the dilemma of downloading multiple apps for processing various work.
What is a Super App?
A Super App is an on-demand multi services app that houses many other on-demand services such as ride-hailing, food delivery, grocery delivery, on-demand service booking, etc. Consider it as the Olympic games. It is a single event encompassing a variety of other sports of a diverse range. Super Apps are considered the latest innovation in technology-related commerce activities.
Business Model of a Super App Like Gojek and Grab
A Super App is essentially a primary app hosting a multitude of other apps that can be used for E-Commerce, Payment, Financial activities like loaning and lending, logistics, food delivery, and social networking. The Super App entitles different streams of revenue obtained by leveraging the accessory applications present in the main app.
The creation of an ecosystem drives the value creation chain, where a customer is offered a plethora of services that effectively obscure him/her from leaving the app. This value proposition of Super Apps has generated a lot of interest among the tech wizards of the world.
The Top Super Apps in the Industry
Super App is a relatively new jargon for most Western entrepreneurs, where the market is still dominated by single apps that specialize in a single activity like WhatsApp for Chat, FaceBook for Social Networking, and PayPal for payments and transactions. Unlike the west, the east part of the planet is under the influence of Super Apps that have seemed to disrupt the industry with their magical efficiency. Some of the Super Apps of the east are as follows:
Gojek App

is the Indonesian super app that offers services that include food delivery, travel planning, eCommerce, booking movie tickets, and booking a medical practitioner's appointment. GoJek is one of the most famous Super App companies with a bewildering presence in the South East Asia region. It has been reportedly downloaded 125 million times, and its sub-app, the Go-Pay, has processed over $6.3 Billion of Gross Transaction Value. It is also reported that its food-delivery wing GoFood has processed over $2 Billion of GTV.

WeChat

can be considered as the godfather of Super Apps. It is one of the first apps to launch platform services that have considerably moved from its famous instant chat services to other services like cab-hailing, bus ticket booking, food delivery, payment system to more sophisticated functions like banking (including loan application and approval). It has said to offer a million types of services in its Super App.

Grab

is a Malaysia-based company that has captured the locals' imagination by availing hyperlocal services and is billed as the most aggressive competitor to Gojek in the SEA market. It has grown its revenue over $1 Billion and employs 2.8 million drivers and has over 140 million app downloads. Its growth has been so spectacular that even a giant of a company like Uber has sold its SEA operations to Grab to grab a humble 27.5% stake in the company.

Alibaba

, the Chinese eCommerce giant, also flaunts a Super App system principally through AliPay that offers a legion of services that include those provided by Gojek, WeChat, and Grab. Its financial support system enabled through AliPay is considered one of the fastest-growing models in the world.
GOT AN IDEA TO LAUNCH A SUPER APP? LET'S DISCUSS!

Connect on WhatsApp Contact Us

Advantages of Creating a Super App Like Gojek
The Super App approach, other than being a marker of the newfound ascension of opportunities in app development space, also ingrains specific exciting prospects such as the follows:
A massive customer base

that can be leveraged as it would be a tried and tested market with its particular needs still not addressed. Super Apps perfectly fit into this space and can aggregate their presence in this context.

Low ownership costs

can literally lease out their app space to third-party vendors and can charge a substantial amount as commission, effectively reducing liabilities surrounding ownership

Higher customer loyalty

which is viewed as one of the primary advantages of operating a Super App application. Since one could arguably access every possible service that is generally accomplished using different apps all under one roof, it's assured to enhance the levels of customer interaction and, consequently, satisfaction.

Valuable data concerning customer behavior

is the single most crucial factor, as it is used to feed the operative parameters of their other apps. It's been rumored that the data won't be available to the market anytime soon. Remember, it's the 21st Century – the millennium of data.

The opportunity to tap into new market

divisions previously dominated by individual players. Super App technology has channeled the marketing efforts into an extensive range of new markets and makes it possible to overthrow monopoly and infuse a competitive environment.
Opportunities of a Super App Like Gojek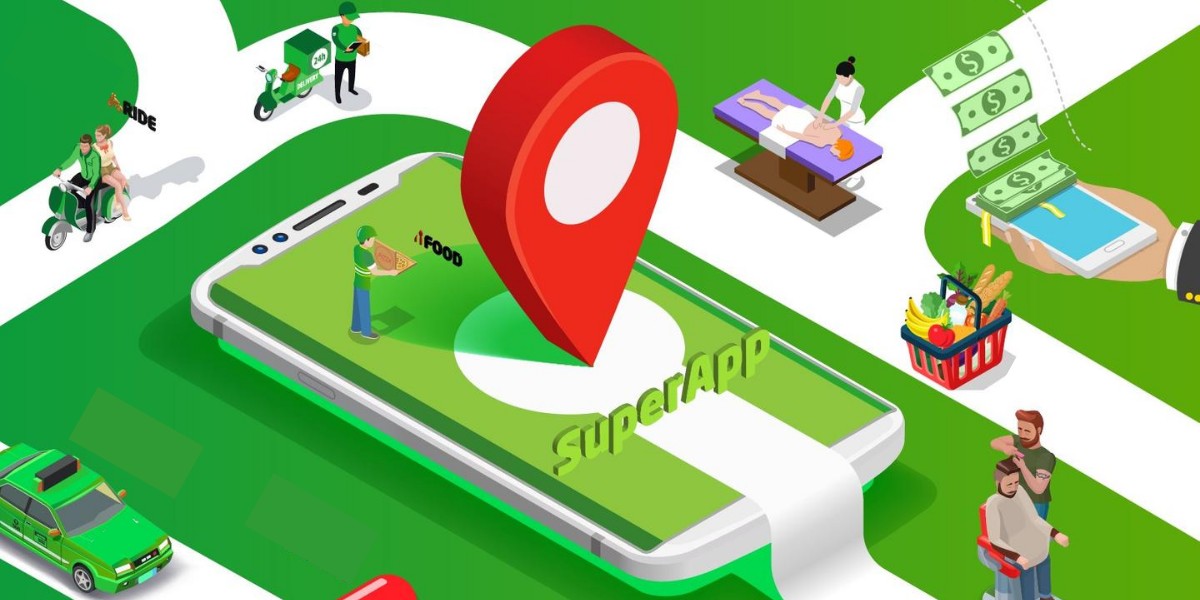 Partly to the fact that Super Apps aren't that popular in the US and partly due to the immersive profit margins these apps draw, it's never been the best time to start a Gojek like Super App clone. Even though Super Apps has penetrated a group of business activities, there are still many businesses that are not blown into the Super App space or, more precisely, on platform-based trade. Business verticals such as House cleaning services, cosmetical services, healthcare, cryptocurrency, etc. can well be exploited and provide ample space for a prospective Super App clone to capitalize. 
The Indian equation
The Indian subcontinent is another often underrated market (still brilliantly valued by Chinese companies) that has an excellent scope for a Super App revolution. The world's leading eCommerce platform, amazon.com has already sharpened its weaponry with the launch of amazon pay. Amazon pay in an overview may seem like a payment portal, but don't let the name deceive you. It's accoutred with the required looks and feel of a Super App and can hail a cab, order food, and book tickets for you. Paytm, an Indian payment player, has an ecommerce division to its repertoire, known as Paytm mall. It is not to be ignored that Paytm is owned by Flipkart, which is subsequently managed by Wal-mart of the US. This is not unrelated as it seems, but an indicator that Super Apps has caught the attention of top business firms of the west. This can very much imply that there will be a Super App revolution in the near future, increasing the demand for these kinds of app clones exponentially.
Where Do I find Gojek like Super App Solution?
Pat yourselves on your back. You're just one step away from (grab)bing the chance to ride the Super App wave. You're clear of its market presence, know the success stories of top players, and know how to act on untapped markets. But a plan remains a plan if it is only on paper.
It would certainly be confusing to choose the best app development team to build your on-demand Gojek like Super App clone. There are a few factors that'll help you to assess your choices. The factors include,
Expertise in app cloning technology

Budget-friendly plans

Technically sound development team

Easy to approach support system

Testimonials from similar customers
It is highly recommended to select an app development firm that sparkles all the qualities mentioned above with a splash of artistic sensibilities. Appdupe is the most deserving contender that houses some of the best and experienced developers working exclusively on app-cloning vertex. Slash out the sense of hesitation and get started now.
Want to launch an On-demand super app like Gojek?

Marketing is my soul mate and writing is my side kick. Using my writing skills to share the knowledge of app development and upcoming technologies.
Have a Crypto Platform/NFT Marketplace Related Development Idea?
---
Get your free consultation now