Leading-Edge White-label grocery app For
Massive Business Growth
---
Having perfected the art of app development over many years, Appdupe offers you an extensive range of White-label grocery app development solutions that are designed to take your grocery business to the next level. With an intuitive UI, attractive front end design, and highly functional back end capabilities, this is an offering you don't want to miss out on!

Our on-demand grocery delivery app development solution is primed to increase your operational efficiency, streamline your business processes, and revitalize the way you conduct your business.

Become a leader in the on-demand grocery delivery business by becoming a part of the Appdupe family.
What is White-label grocery app?
---
White-label grocery app is an on-demand grocery delivery app solution, using which the customers can order groceries from anywhere at any time. The solution entails stellar features like easy search, filtering options, real-time order tracking, schedule order etc., to proffer the users a convenient grocery shopping experience. With this solution at your hand, you can open up different doors of opportunities to the retailers and gig workers, and establish a giant business across the world.
Demo video


of Our On-Demand Grocery Delivery App
---
Highlighted Features Of Grocery Clone App Solution
---
Swift RegistrationWhy waste the precious time of users with gregarious registration fields? Our White-label grocery app lets them storm into the app through their social media credentials in an instant.

Live TrackingEmpower your users to receive the location updates of their ordered products in real-time through the ingenious GPS integration. Keeping track of every single movement is now a reality!

Schedule OrdersInfuse an undertone of congruity into the realms of the user's agenda by accrediting them to schedule the order and delivery of groceries as per their convenience.

Take AwayOpting out of delivery at your doorsteps? No worries! Our on-demand grocery delivery solutions enable users to order online and collect their orders by themselves.

Multiple Payment OptionsFlood your users with the flexibility to pay through a diverse range of payment options extending from credit/ debit cards, net banking, COD, and even an in-app electronic wallet.

Multilingual SupportTap into unexplored markets by proferring the grocery delivery service of your offering in the world's major languages. Catering to the needs of both local and global customers!

Offers and DiscountsConcorde your users with the capacity to avail on a plethora of promotional offers and direct discount campaigns devised by grocery store managers in the app.

Push NotificationsIncrease your customer engagement rates by sending your users with personalized and periodic updates about the latest arrivals, offers, etc., through push notifications.

Availability ToggleStore managers and delivery executives can flag their availability to the platform management by dashing into the toggle button embedded in the app.

Reviews and RatingsUsers can express their genuine concerns and criticisms about their delivered orders through the ratings and reviews field available in the platform.
The Market Share Of On-Demand Grocery Delivery Apps Is Estimated To Exceed The $50 Billion Mark.
The best time to plunge and seize a fortune of a lifetime is now!
Why Is Our White-label grocery app Solution
The Most Preferred Choice For Grocery Delivery App Development?
---
Our solution helps business owners and entrepreneurs stand out from the crowd by heeding to magnify their success with top-notch technology. Expertisation, exemplariness, and agility are the three virtues of our solution.
White-Label SolutionForay into the market by entirely rebranding the grocery delivery solution with your unique business identity solutions such as logo, UX palette, brand name, and much more.

Affordable Grocery AppsEliminate the exhausting process of developing from scratch; our pre-built White-label grocery app is ready-to-launch and can be deployed in your niche in the shortest time possible.

Compatible With Multiple ModelsWe are multidimensional; so are our solutions! From single stores, marketplaces, grocery chains ,and multi-vendor businesses, every stakeholder can deploy our solution.

Third-Party API IntegrationThe On-demand grocery delivery solution can be seamlessly integrated with a slew of APIs, enriching the functionalities of inventory management, logistics, finance, and much more.

Universal ReachGirded with the multilingual support and the multiple currency fusion, the grocery delivery service can be propagated to any market without a shade of hassle.

Latest TechnologyWe deploy path-breaking technology to craft your grocery delivery applications with immersive features, wrapped around an enticing user interface.

User-Friendly UIDespite being loaded with explosive multimedia and extensive utilities, the solution sustains its headlining user-friendliness. Exploring the app is a walk in the park!

Instant LaunchArrest your users with delight and intimate your competitors with despair as our readymade grocery app can be launched in a matter of a few days!
Types Of Grocery Mobile Apps Made Possible
With Our White-label grocery App
---
Ecommerce Grocery AppEmerge as the Amazon of grocery shopping with our avant-garde ecommerce grocery solutions. All that users need to do is search, order, select the delivery slot, and boom! The orders are delivered accurately, aided by the route optimization feature.
In-Store Grocery AppEntice your customers by offering them a virtual tour of your grocery store, with the presence of high-resolution images of various products and their details. Coupled with the ability to implement multiple promotional activities, business owners can experience massive growth!
Personalized Grocery AppTake the online shopping experience to the next level with our array of personalized grocery apps. Curated and customized grocery lists that exactly match the users' needs can be uploaded in the app. Instant delivery of the ordered products adds icing to the cake!
Making The Most Of The CORONAVIRUS Pandemic Situation
---
With daily life thrown out of balance by the recent COVID-19 outbreak, governments around the world are encouraging their citizens to stay indoors at all times. With strict measures being implemented to prevent the spread of infection, people are turning to alternative options when it comes to grocery shopping.

This has resulted in a sharp increase in the frequency of grocery delivery orders around the world. Though the corona virus scare has meant a dwindling demand in other sectors, the on-demand grocery delivery market is experiencing a huge boost.

Every budding entrepreneur in this field should be looking to capitalize on this sudden influx in demand. Invest in an on-demand grocery delivery app development solution at this opportune time and make the most of this dire situation.
COVID-19 Addons For White-label grocery app Development
---
Contactless delivery
Our White-label grocery app solution allows contactless delivery, where delivery executives can drop off the grocery orders outside the user locations, without coming in contact with the users.
High-touch surface details
The app includes a section that has a detailed guide explaining to the app users how to disinfect the high-touch surfaces like handle covers, packages, etc., of their grocery orders for added safety.
Safety badges
You can provide safety badges to grocery stores that follow all safety and sanitation protocols suggested by the government. Business owners can conduct regular inspections to confirm it. This way, users can be assured that their grocery orders are processed securely.
Selfie screening
Delivery executives can log in to the app or accept order requests only after confirming that they are wearing masks and gloves by uploading their selfies to the app.
Disabling COD
You can disable the Cash On Delivery (COD) option in your app, eliminating the virus spread via handling money. It promotes users to opt for several online payment methods available in the app.
Safety ratings & reviews
Users can rate the delivery services on a scale of 1-5 after considering the safety protocols followed during the delivery process. They can also share their feedback on the same.
How our on-demand grocery delivery app works
---
Users search for the grocery store closest to their location
Users can browse the store for the items they are looking for
Users can add the items they want into the cart
Once they're done shopping, they can proceed to checkout
Users are prompted to complete the payment process
The groceries are compiled and await the delivery personnel
Delivery personnel reaches the store and picks up the grocers
Users can track the delivery from their application
The groceries are delivered in the stipulated time
Users are prompted to rate the delivery experience and provide feedback
An On-demand grocery delivery app solution that's fit for all
---
From small 'mom and pop' grocery stores to supermarket chains, we cater to all kinds of customers.
Single Grocery Shop
Get your very own Branded Grocery Delivery AppThe grocery delivery app will help you take the next step in growing your grocery business. A cost-effective solution with a short turnaround time, it can be seamlessly fit into your existing business model.
Marketplaces
Launch Your Own App Like White-label grocery app An innovative solution for marketplaces around the world, our scripts can integrate multiple stores in one convenient location.
Larger Grocery Chains
Streamline your Business Model with this On-demand Grocery Delivery ScriptDesigned to increase the operational efficiency of your grocery chain, this solution is the perfect way to boost your sales and reap profits. It can be readily integrated into your business and help you go the extra mile.
Services That Are Included
In Our On-demand grocery delivery app solution.
---
Account Page
---
Control the basic profile settings in this page. Invite your friends using referral options and gain points.
Order Page
---
Get hold of all the products that you've ordered up until now. Repeat the process, happy eating!!:)
Wishlist Page
---
If you like something you find and would like to have it over and over again add it to your wishlist.
Notifications Page
---
Instantly update yourself about the status of the product that you've ordered and continue munching.
Instant Search
---
Get your cravings covered with this option. Search, select toppings , add to cart, pay and enjoy your food. That simple !!
Page for each product
---
Get to know more about a particular dish, details about the provider and other user reviews.
Our White-label grocery app Package
---
Customer iOS App

Customer Android App

Customer Web Panel

Delivery Executive iOS App

Delivery Executive Android App

Delivery Executive Web Panel

Store Manager iOS App

Store Manager Android App

Store Manager Web Panel

Master Admin Panel

Dispatch Panel

Billing Panel

Main Website
White-label grocery app Features
We strive to develop the best app that attracts a huge customer base to your business. To prove the above point, here's to presenting you some splendid White-label grocery app features!
Revenue Streams Of Our White-label grocery delivery app
---
Establish distinct ways to make a pretty penny every day with Appdupe's outstanding grocery delivery solution
Commission Fee

Superior revenue margins can be achieved as the business owners can mandate a percentage as a commission fee for every transaction taking through the grocery delivery solution.

Delivery Fee

The door delivery utility is the USP of the entire grocery delivery industry, and our solution monetizes this essential attribute by inflicting a delivery fee on the customers' total order value.

Subscription Fee

Arguably, the most remunerative revenue model. A subscription fee for the entitlements of listing and accessing the platform is made imperative for sellers. It can be sanctioned on a monthly/ quarterly/ yearly basis.

Promotional Fee

Business owners can lease out their in-app spaces such as banners, blogs, and other promotional content streams for third-party spaces. More is the generated buzz; more is the willingness to pay more for promotions!
The Present And The Future Of Procuring Groceries Is Through Online Grocery Delivery Apps.
Steer forward into the next decade with a superior White-label grocery app.
Non-contact delivery
---
The feature 'Contactless delivery' proffers your users with the facility to decide their drop off location outside their homes, as a step towards assuring their safety.
Copia Exigo - White-label grocery app Demo
Get both the Android and iOS apps for free. After all, building a business doesn't have to cost you a bomb!
Standard App Development Process
We Follow At Appdupe
Developing a superior grocery shopping delivery app not only requires coding skills but also demands vast industry expertise. Our expert team exceeds in both the areas, helping you in coming up with an app that can get you ahead of the curve.
A step-by-step breakdown of our app development process:
Project study and planning
We work with our clients to understand their requirements. After this, we conduct a detailed study of the competitors operating in their niche. It helps us in coming with a comprehensive plan.
Front-end customization
We customize the front-end of our readymade grocery app as per the client's needs. We tweak the logo, color scheme, and other branding elements, along with personalizing the features altogether.
Back-end setup
Our expert team works on the back-end of the app, ensuring it has sufficient storage space and keeping seamless running of other functionalities in check.
Testing
Once the development process is completed, the app undergoes a series of meticulous testing to ensure it is free from bugs and other discrepancies.
App delivery
Once the quality is kept in check, we deliver the fully functional app to our clients, as contracted. Upon request, we also support them in deploying the app on the app stores.
Cost Of Developing An Grocery delivery app
---
Almost anyone can come up with On-demand Grocery delivery app, but only a world-class development team can craft a solution that's drenched in features and functionality needed to captivate large masses of users. Crafting such a solution requires utmost effort and monstrous precision - a set of ethics Appdupe is known for. In consideration of the development cost, the analogy of building a house would be perfect - it varies in accordance with the material, technology, and the time we pool in. In the pureview of grocery app development, the cost differs with your choice of features, requirements, UI, and much more. To receive a moving clarity, we recommend you to get connected with our experts right now!
White-label grocery app Pricing - Our Basic & Enterprise Packages
---
If budget is your biggest concern in developing your White-label grocery app, then have a look at our pricing plans. We have devised two types of pricing packages - Basic and Advanced. The basic package includes a selected set of features, while the advanced package includes every feature.

Let us know the type of White-label grocery app pricing package you would like to adopt, and we will help you proceed further.
Basic Feature
Signup(Mobile Number)
View shop
shop banner
Order from single shop
Order multiple items
Add addons
Product wise discount
Card/cash payment
Address addition/skip
Custom notes to admin
Delivery charge
Tax
Live order track
OTP during delivery
Dispute order
Commision to admin
Notice board to delivery boy
Manage address
Promotion
Coupon
Search for dish and shop
Enterprise Feature
Signup(Mobile Number)
View shop
shop banner
Order from single shop
Order multiple items
Add addons
Product wise discount
Card/cash payment
Address addition/skip
Custom notes to admin
Delivery charge
Tax
Live order track
OTP during delivery
Dispute order
Commision to admin
Notice board to delivery boy
Custom push
Shift/Break for delivery boy
Past and ongoing order track
Manage address
Promotion
Coupon
Search for dish and shop
Rating/offer/DT for shop
A 100% customizable
White-label grocery app solution with attractive features
---
Turnkey Solution
---
All our products are 'Turnkey'. You can start with ZERO time-to-market, capture the largest market-share and become the leader everybody else plays catch up with.
Powerful Admin Dashboard
---
Complete control of your websites and mobile apps is comfortably available in your admin dashboard. You can push messages to your apps and everything
Scalable Product
---
Have plans of taking off and scaling up rapidly? We got your back with the most scalable robust products in each category
Whitelabel Solution
---
Our solution is entirely Whitelabel to put whatever brand you want, that your users or providers will never be able to guess
Cost Effective
---
Our White-label grocery delivery app solution is the most featureful product in its tier, with pricing from the bottom of the barrel, prolonging your runway
Native Mobile Apps
---
Both our iOS and Android apps are built natively so that they perform with the best user experience in respective platforms
Copia Exigo - White-label grocery app Paid Plugin
---
Enhance the overall quality of your app by installing paid plugins. We have a range of plugins, out of which you can choose the ones that will best suit your business. We are ready to assist you with suggesting the paid plugins, so that you can give appealing experience to users.
Voice Calls
We help both the customers and bakers keep up their privacy, as we build in voice calls inside the app, preventing us from having to share their numbers.
Video Calls
We help both the customers and bakers keep up their privacy, as we build in voice calls inside the app, preventing us from having to share their numbers.
Bitcoin Wallet Integration
Start trading seamlessly and securely with millions of users with the bitcoin wallet integration.
Video Menu
Provide a feast to the eyes of the users by presenting the food virtually.
Multi-lingual
Translate the whole website, backend to your language choice by purchasing this add-on. Inclusive of login text, button labels etc.
Wallet Integration
Provide a wallet account to your bakers and users for transferring funds whenever required.
Gift Card Integration
Integrate this module and provide your users, the joy of sharing some Food points to their friends during special occasions.

Integration of Adservice
We offer you the facility to integrate the Adservice module as per your requirement.
Exclusive offerings
Of Our White-label grocery app Script
---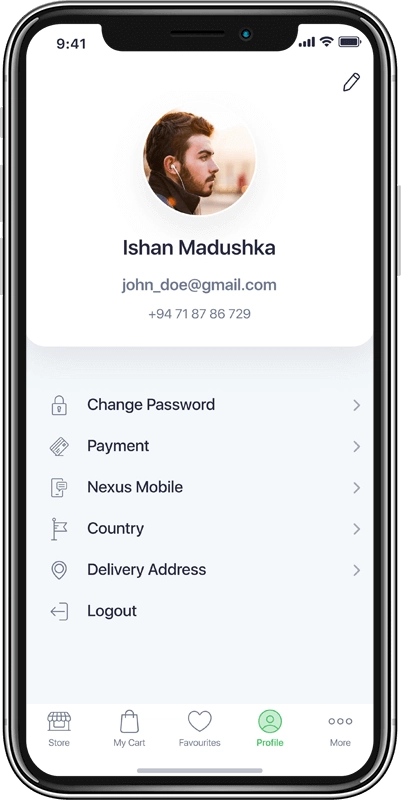 Mobile Apps

Whitelabel iOS and Android apps for your customers and bakers all built in native iOS and Android source code for brilliant execution

Web App

A featureful front end website for your customers and bakers to login, buy a product, pay, give feedback and check order history.

Admin Dashboard

You also get a powerful Admin Dashboard to control your entire business from validating and approving different user groups to adding different payment methods

100% Customizable

The entire code of the Server, Admin Dashboard, iOS and Android apps are given with unencrypted code and complete documentation

Payment Options

The grocery delivery solution is built with PayPal Mobile SDK, Stripe Credit Card Processing, and Cash on Delivery as default available methods. We can add more on request
Why Choose
Appdupe As Your White-label grocery app Developer?
---
We specialize in developing robust on-demand applications

We have extensive experience in this sector

We have a highly skilled team of expert developers

We have intimate knowledge of the industry and its functioning

Our White-label grocery app is completely customizable and readily available

We offer a wide range of solutions that meet everyone's needs

We can help you reach your maximum potential

We have an expert marketing team that helps you gain exposure

We have an excellent support team to address your concerns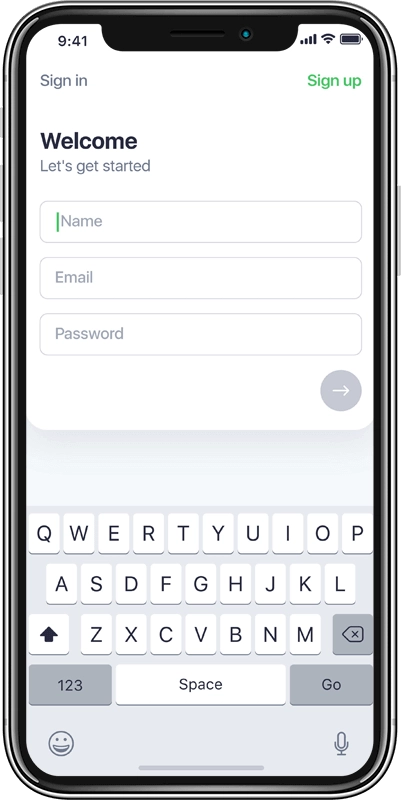 Take A Glance At Our White-label grocery delivery app
Various Other Grocery Delivery Solutions
Provided by Us
---