A highly useful Fancy Clone Script
for your E-commerce business
---
Ecommerce platforms are all the rage in today's business world. A great alternative to physical shops, multi-vendor Ecommerce platforms like the fancy clone and the Wanelo clone fulfill a lot of the same functions with a lot more ease and efficiency.
Accessibility and ease of use is the name of the game when it comes to the way the retail business functions. Our fancy clone script gives Ecommerce vendors a great deal of both those things. Through our streamlined approach to the development process - one that has been tested and proven over many years, we have helped numerous companies attain the pinnacle of their respective fields.
Come and be a part of the success story by partnering with Appdupe.
A custom made E-Commerce Clone Application
---
At AppDupe, we tailor world-class solutions to meet the needs of customers from all corners of life.
Entrepreneurs
Our Fancy clone script is a perfect solution for budding entrepreneurs who want to jump into the lucrative E-commerce industry.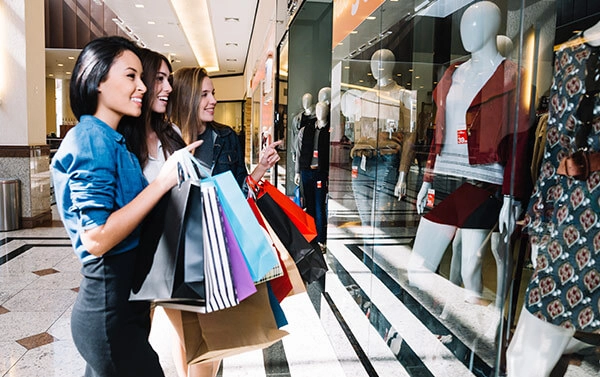 Existing Businesses
Every business owner should consider taking their business online to keep up with the technological and cultural shift in the retail industry. Our Fancy and Wanelo clone apps let you make that jump with ease and efficiency.
Joint Ventures
Grow your joint venture to new heights with our immaculate Fancy clone - a robust multi vendor social commerce script.
Our extensive range of
E-commerce app development solutions
---
Social Shopping App Development
With this innovative approach to retail services, customers can not only shop, but also interact socially with their friends while doing so.
Digital Wallets and Payment App Development Solutions
A secure digital wallet goes a long way in boosting the credibility, as well as the functionality of the E-commerce platform
Price Comparison App Development
Giving your customers the ability to compare prices is an added initiative that can provide a lot of comfort to them and in turn help turn them into loyal customers.
Discounts and Deals App Development
A helpful app for many large retailers, this niche offering gives companies the opportunity to provide their customers with a stand-alone app that is dedicated to offering deals and discounts.


Coupon App Development
A customer favorite, a coupon app , is a great place to find a collection of coupons that can be availed across retailers. It is a viable option for entrepreneurs to extend their list of services.
Shopping App Development
A shopping app that is easy to use, attractive to look at ,with an intuitive user interface and design.
Easy Sign-Up
A hassle-free sign-up process is a must for any competent application.
Native App
A dedicated, platform specific offering that acts as a standalone application.
Categorized Inventory
Users can sort through consolidated categories to find the item they're looking for.
Easy Search
Users can find items quickly by looking for it in the search bar.
Multiple Payment Options
Customers can pay through a multitude of options such as all kinds of cards, online payments etc.
Multi-language Support
A very useful feature in today's globalized marketplace. Offer users around the globe your services.
Cart
A place for all the selected items to be consolidated and stored prior purchase.
Notifications
Real time notifications to keep the consumers informed and boost interactions.
Social Media Integration
Users can connect the app with their social media accounts, helping them interact with family and friends.
Profile Settings
Give your customers the ability to customize their experience with advanced profile settings.
Admin Dashboard
An intuitive, detailed dashboard that gives all the necessary information to the admin
Product Management
Admins have complete control over the products in their inventory.
Store Management
Admins can manage the stores that sell products in their app.
Employee Management
Admins can manage all the employees in their payroll from one convenient location.
Order History
A detailed list of all the orders that have been placed and delivered
Track Orders
Admins can track all the orders that leave their stores and see their live location.
Customer Data
Useful data from the customers that can be accessed by merchants.
Reports
Detailed reports give admins very informative insights into business.
Cart Monitoring
Merchants can monitor the items in the cart or the ones abandoned by the users.
Coupons
Merchants can provide coupons for admins and customers to use and avail rewards.
Payment
Merchants can give their customers the option to pay through a variety of methods.
Third Party Integration
Our tie-ups with third party applications allow us to serve our merchants better.
Settings
CMerchants can change the setting parameters of their application from here.
History
Merchants can view a complete, detailed report of the payment and shipping history
Buyer Notifications
The buyers are notified in real time of the status of their order, confirmation and payment.
Product Notifications
Merchants get notified of the status of their inventory, the availability of a product etc. .
Detailed Reports
Periodically generated reports give rare insights into the happening of your business.
Product Discussions
A great feature that allows users to discuss products that they would wish to purchase, give insights about previous purchases, etc.
Curate Collections
Users can create a collection of the products that want to curate and showcase their friends.
Relevant Articles
Useful articles based on the products curated by the admin to both inform, and entertain users.
Follow Products and Categories
Similar to social media, users are given the opportunity to follow the products and categories that they like.
Benefits Of Our Fancy Clone App
---
Fully Customizable
We bring a great deal of customization to the table to make your app feel unique to you.
Intuitive UI/UX
Our User Interface and User experience design is built with the latest tech for a modern feel and look that works great.
World-class Quality
Built with cutting edge technology, our products have the highest of standards and adhere to utmost regulations.
Highly Interactive
Our Fancy clone app is built to be highly interactive to provide a more immersive experience to users and have them coming back for more.
Effective Marketing
Boost your reach with our tried and tested marketing strategies that have helped numerous companies get where they are.
Our Streamlined App Development Process
---
STEP 1
Understanding Your Requirements
We value the input of our customers greatly. Our team will listen to your needs and requirements to build the perfect Fancy Clone App for you.
STEP 2
Forming A Plan
Once we understand your requirements, our team will put together a carefully crafted execution plan for the same.
STEP 3
Front-End Design
Our designing team will come up with a design that is simple to use and attractive to look at.
STEP 4
Back-End Coding
Our coding team will work simultaneously on the back-end functionalities of the app, aided by the latest in app development technology
STEP 5
Quality Analysis
Once the app development process is done, our testers get on it to check the robustness of the app and make sure that it's good to go!
STEP 6
Launch
Post the testing process, your dream Fancy clone app is ready to go! We will deploy the app in all the relevant market places to give you maximum reach.
Why choose Appdupe as your
E-commerce platform provider?
---
Extensive Experience
Our tried and tested model for E-commerce platforms allows us to approach the project in an efficient and streamlined manner.
Modern and Attractive UI
We deliver solutions that not only promise performance but also look great. A sleek, contemporary user interface that your customers will love to use.
Highly Scalable
We understand the needs of a growing business so we always leave from expansion. Our fancy clone app can be scaled up to meet the needs of your enterprise efficiently.
Highly Customizable
Our E-commerce platform scripts are built to the specifications of our customers, giving them a unique, highly customized experience.
Admin Panel Features
Admin Login
Forgot Password
Admin Dashboard
Product Statistics
Manage General Settings
Manage Email & Contact Settings
Manage Social Media Settings
Manage Payment Settings
Manage Language
Manage Image Settings
Manage Banner Settings
Manage Category Advertisement
Manage Category banner settings
Attributes Management
Manage Specification and Specification Group
Manage Countries/Cites
View/Manage Categories
CMS Management
Manage Site Features
Manage Advertisement
Manage Newsletter
Manage FAQ
View/Manage Coupons
View/Manage Deals
View/Manage Sold/Expired Deals
Manage Shipping Delivery
Manage Product/Store Reviews
View/Manage Products
Manage Product Bulk Upload
Manage Sold Products
View/Manage Customer
Manage Inquiries
View/Manage Merchants
Mange product approval
View/Manage Transaction
View/Manage Orders
Return/Replacement Management
View/Manage Fund Requests
View/Manage Commission
View/Manage Blogs
Merchant Features
Register/Login
Forgot Password
Merchant Dashboard
Product Statistics
Settings
View/Manage Account
Change Password
Attributes Management
View/Manage Deals
Manage Sold/Expired Deals
View/Manage Shipping and Delivery
View/Manage Products
Manage Product Bulk Upload
Manage Sold Products
View/Manage Transactions
View/Manage Orders
Return/Replacement Management
View/Manage Fund Requests
Fund Request Report management
Withdraw Fund request management
View/Manage Multiple Stores
View/Manage Commission
User Application Features
User Registration
Forgot Password
Social Login (Facebook)
Email Login
View Homepage
Search based on product/deal names
Product selection based on Category & subcategories
View Products
View Deal products
View sold out products
View Stores
View Banners/Best offers
Rate and review the products/store
View Product Description Page
Filter Range
View/Manage Cart
Manage Check out
Manage Shipping Address
Payment method
Booking Confirmation
View Nearby stores
View/Manage Account
View/Manage Manage Orders
Order tracking
Manage Return/Replacement
View/Manage Wish list
Manage Password
Contact Us/Feedback
About Us & Privacy Policy
Subscription to newsletter
Customer service
Quick Links
Technology We Used in our Fancy Clone
At AppDupe we use the latest technology to develop the Satta Matka game app.
---