Trulia Clone
---
Real estate has always been an evergreen business. In the Internet age, this industry is experiencing a new spurt of growth. Now, its easier for property owners to connect with prospective buyers to negotiate prices and close deals. Our Trulia app clone acts as a convenient platform that allows these exchanges to take place. Using our services, entrepreneurs can quickly launch applications for Android, iOS and the web. We have unparalleled experience in app-building that allows us to create innovative platforms that are highly customizable and 100% white label.
Trulia Clone App Attributes
---
Multiple factors come into play when using the Trulia clone. These factors cooperate with each other to create a seamless experience for the user.
Registration and Login
The user can access your service by enrolling on your platform. Different login options are present such as email, social media, and more.
Sell and Rental
Property owners can list their assets for sale or rent. They can add details and photographs of the property as well.
Buy and Lease
Users can sort through the property listings to find assets that they are willing to purchase or lease
Loans and Mortgage
This portal allows customers to apply for loans, while the property owners can mortgage their assets.
Agents and Builders
Customers can negotiate with brokers while property owners can discuss with real estate developers about potential projects.
Saved Properties
A repository where users can save details of properties they are interested in and revisit them at a later stage.
Features
---
Our Trulia like app development services are a result of extensive market research and are aimed at giving your product a competitive advantage.
Advantages Of Using Our Trulia Clone App
---
Our services have been developed while keeping in mind the requirements of your customers.
Unlimited Additions
Ability to add new pages, features and services to your platform without any restriction.
Scalable Design
Allows you to change the design and framework to meet new business challenges head-on.
Aesthetic UI
Access to a platform that is attractive and user-friendly.
SEO Integration
Enables you to market your platform and services efficiently.
White-label Platform
Allows you to retain complete ownership and control over your platform and services.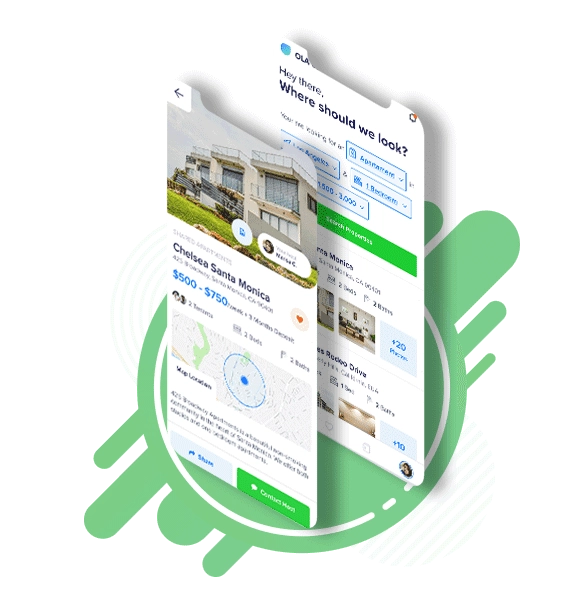 FAQ
---
You do not require any knowledge of app development, programming languages or coding when purchasing our clone app. Our services are user-friendly, and our team is always ready to help you with any query.
Yes, our clone app services are highly customizable and come with multilingual support. We can change the language settings to cater to your target region and user-base.
We pride ourselves on delivering your customized app within a short time frame Once we receive all the modifications, additions and requirements from your end, we will begin work on your app immediately.
Yes, we provide support for the installation of the app on the server. Alternatively, we help you update and even upgrade your app to match your business scalability.
We use a variety of software to develop the clone app. For Android, we use the programming language, Java along with the Integrated Development Environment, Android Studio. Similarly, for the iOS platform, we use the open-language, Swift in conjunction with Xcode, an acclaimed development suite. Finally, for the web platform, the Trulia clone app PHP framework uses Laravel along with MySQL for the database. Apart from these, we use other popular software for developing an application that is secure, attractive, and optimized.