Letgo Clone
The advent of the internet has transported the informal C2C marketplace to the global landscape. Previously limited to only a specific locality or region, now it's possible for an individual to sell their used-goods to someone from another city or even country! Appdupe's intuitive Letgo clone script allows you to develop and launch your own platform effortlessly. Our team ensures your platform is tailored to meet your business requirements and enhanced with the latest user trends and security conventions.
Letgo Clone App Revenue Model
Online C2C marketplaces act as intermediaries allowing users to buy or sell goods and services. These platforms charge their users' negligible fees but still are hugely profitable, attracting valuation that runs in the millions. Let's take a look at how our Letgo clone app will generate revenue:
Commissions:
A basic method of earning revenue is by charging a nominal fee to the sellers.
Promoted Content:
Allowing sellers to run promotional campaigns, their goods and services will generate more revenue.
Premium Services:
Subscription plans will allow you to offer users extra features for a premium fee.
Ad Syndicates:
Feature third-party advertisements pushed by syndicates on dedicated sections or pages.
Features
An app like Letgo comprises of three platforms - buyer, seller and admin. The three platforms work in conjunction to deliver a seamless experience. Appdupe Letgo clone comes enriched with premium features targeting every aspect of the app, and they have been summarized below:

Inventory Management
Allows the seller to accurately track and manage the status of their products and services on the platform.
Catalogue Management
Sellers can easily add or remove items from their catalogue.
Independent Profile Page
Helps the seller to market themselves online and reach a broader audience.
Interactive Dashboard
Enables sellers to view the performance of their products and understand market trends.
Optimized Search & Filters
Buyers can search for products easier and make purchases faster on your platform.
Hassle-free Login
Apart from email login, buyers can use their social media accounts to access their profiles.

Diverse Payments Options
Empowers the buyer to check out with their orders through their preferred payment option.
Notifications Management
Alerts the buyers about product availability, discounted sales and other events.
User Management
Administrator can track user behaviour and also delegate responsibilities to authorised personnel.
Content Management
Control all types of media and content on the platform. Also acts as a channel to disseminate information.
Insights & Analytics
Collect data on the different aspects of the platform to understand emerging market trends.
Advertising & Promotions
Generate revenue by featuring advertisements and attract more users by hosting promotional events.
Technology Stack
We use the best programming languages and software in Letgo clone app development.
Android
Java
A programming language used for Android development that is highly customizable, secure and popular.
Android Studio
The official Integrated Development Environment for building applications for Google's Android OS.
iOS
Swift
An open-source language developed by Apple to build immersive applications for iOS and macOS.
Xcode
A software development suite that makes it easy to create and launch iOS applications.
Web
Lavarel
A PHP web framework that is used for building a variety of systems that includes security, authentication, communication and configuration.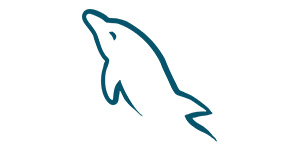 MySQL
An open-source database management system that focuses on efficiency, flexibility and customizability.
App & Web Demos
Try out our live demos to understand the different features and functions of our Letgo clone script.
User Demo
Experience the attractive and easy to navigate layout as a user.
Admin Demo
Manage every aspect of your business from the backend as an admin.
Disclaimer: Appdupe neither represents nor have any control over the trademarks of 'Uber' and 'Gojek'. We use the terms 'Uber' and 'Gojek' for a better understanding of our services. Our offerings intend no harm to any organization or individual.